Eindhoven English Comedy Night
Fri 23rd
Mar
20:30 - 22:30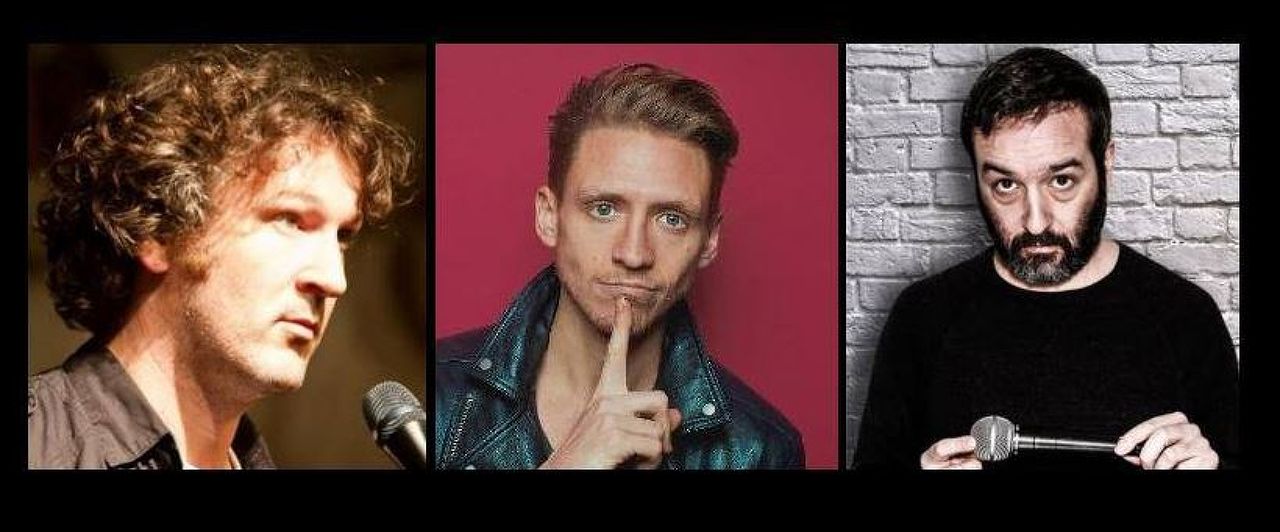 Join us for the next editon of Eindhoven English Comedy Night on Friday, March 23 with stand-up comedians from around the world performing in English - this show the main acts Alistair Williams UK and Ger Staunton IRELAND, + guest MC David Hayden IRELAND.
*****THE ENTIRE SHOW WILL BE IN ENGLISH*****
When: Fri, Mar 23, 20:30 (afterwork bar open from 18:30 onwards).
Where: Hub, Vestdijk 25, Eindhoven
Advance tickets are: Hub members single entry: 12eur Non-members: 15eur Hub members 2-person ticket special: 21eur Non-members 2-person ticket special: 26eur reserve advance via: hub@internationalcomedians.com
**Earlybird special for groups of 4 or more*** :) (reserve by March 22, noon) 11eur each, regardless of Hub membership or not. At least 4 must show up to get the rate, otherwise single rates as above (12eur/15eur) purchase via: https://billetto.nl/en/e/fri-march-23-group-tickets-for-hub-s-eindhoven-english-comedy-night-tickets-269156
Door price without group ticket or e-mail reservation: 14eur members/17eur non-members
More info about becoming a Hub Member: contact the Hub via their webpage.
Alistair Williams (UK) is quickly making a name for himself with razor sharp content and high-watt charm. He's already become a regular at the UK's most famous venues including The Comedy Store and Up the Creek. Combining raw personal anecdotes with a jam packed gag count and slick extroverted style, he creates bespoke comedy content to challenge the food and health industries, regularly grabbing the attention of leading megabrands. Ger Staunton (IRELAND) is a regular headline act on the Irish Comedy circuit and has already been described by the International Comedy Club in Dublin as "One of the best comedy writers in Ireland." His material is meticulously crafted and delivered in the kind of playful, tongue-in-cheek style that endears him to audiences of all ages and demographics. "Confident storytelling and meticulous joke structure. Among the finest joke-writers in the country." - Roisin Dubh Comedy & guest MC David Hayden IRELAND (yes! joe eagan is there, but not hosting! yayy! :D) Presented by InternationalComedians.com Hire comics for company events/parties: see www.internationalcomedians.com Then we are back these Fridays, SAVE THE DATES! :) Fri, Apr 20 with Kristel Zweers (NL) and Maureen Younger (UK) + bonus act Mike Guido (USA) Fri, May 18 with Naomi Cooper (USA), Geoff Whiting (UK), MC Trista Mrema (USA) Fri, June 8 with Paul Myrehaug (Canada) and Damian Clark (Australia), MC Joe Eagan (Can) DIFFERENT COMEDIANS EACH SHOW! more info: email hubcomedy@internationalcomedians.com