snoeck afscheidsshow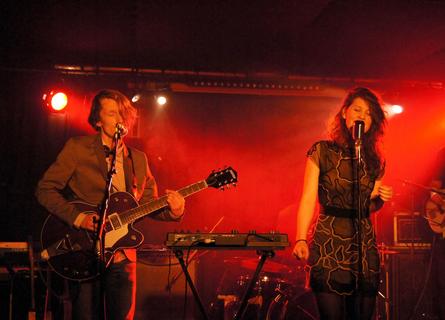 Snoeck (trippop) will play 1 last show. On Saturday February 17th de band will organize their last goodbye show. Supportband will be Pixelwood (indie/artpop) from Amsterdam, where Mira also is the singer.
Adventurous indiepop with a jazzy touch. Dream away with the modest, melanchomet een jazzrandje. Wegdromen bij ingetogen melancholic songs, to be wacken up by sweltering, danceable grooves. Snoeck started in 2011 and impressed 3voor/12/Eindhoven. They've played in venues like the Effenaar, W2 and Paradiso. They were Hollandse Nieuwe at 3voor12 and were selected for the Popronde 2013.
After that they recorded the EP Canned Food & Comic Books, recorded by Pascal Deweze (Gruppo di Pawlowski, Novastar, Sukilove). All bandmembers are now living in other sides of The Netherlands and have their own music projects now. Despite of the passion they all still share for the music, the band decided to play one last show and then to stop the band. Expect new music ánd some older songs from the album For The Machines.
On Februari 17th all the bandmembers will come together: Mira de Graaf (vocals), Jeroen Coudron (guitar and vocals), Jona Oleniczak (guitar), Akko Goldenbeld (bass), Ruud Koolen (drums).
This event happens in PopEI