Muziekgebouw Eindhoven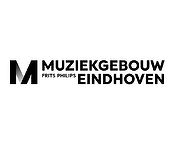 Phone

+31 (0)40 2442020 (Tickets) / 2655600 (Office)

Website

Address

Heuvel Galerie 140
Local Life Eindhoven is about to select candidates for Best Places awards, dedicated to rewarding and encouraging excellence in products, service and ideas. You are helping us to make the best choice.


Muziekgebouw Eindhoven has 0 votes. Click here to see the results.


You can vote once a day for your favourite place.
Editor's review
Muziekgebouw Eindhoven yearly hosts a large number of concerts to over 160.000 visitors.

You can find the Muziekgebouw Eindhoven at a prime location, right on the market square in the Heuvel Galerie. This summer the complete interior is undergoing a large-scale renovation and from October 2010 visitors can enjoy the new atmosphere of the reopened Muziekgebouw.

The concert hall hosts international topconcerts, classical music, world music & jazz, and shows young top talent, own productions and innovative connections with other organisations in the city of Eindhoven (for example the Effenaar and the Van Abbemuseum). So if you're around in October or after that, go see a concert at the renewed Muziekgebouw.
Editor
Editor & Eindhoven Local
Reviews
This is a first class concert hall. They have lots of different things on. They even have things on during the day. Don't miss the Pauze Concert on a Thursday lunchtime. That is when you get an hour of music from different sources for only 1 Euro.
Reply