Access Masters is Coming in Bucharest!
Mon 25th
Nov
15:30 - 09:30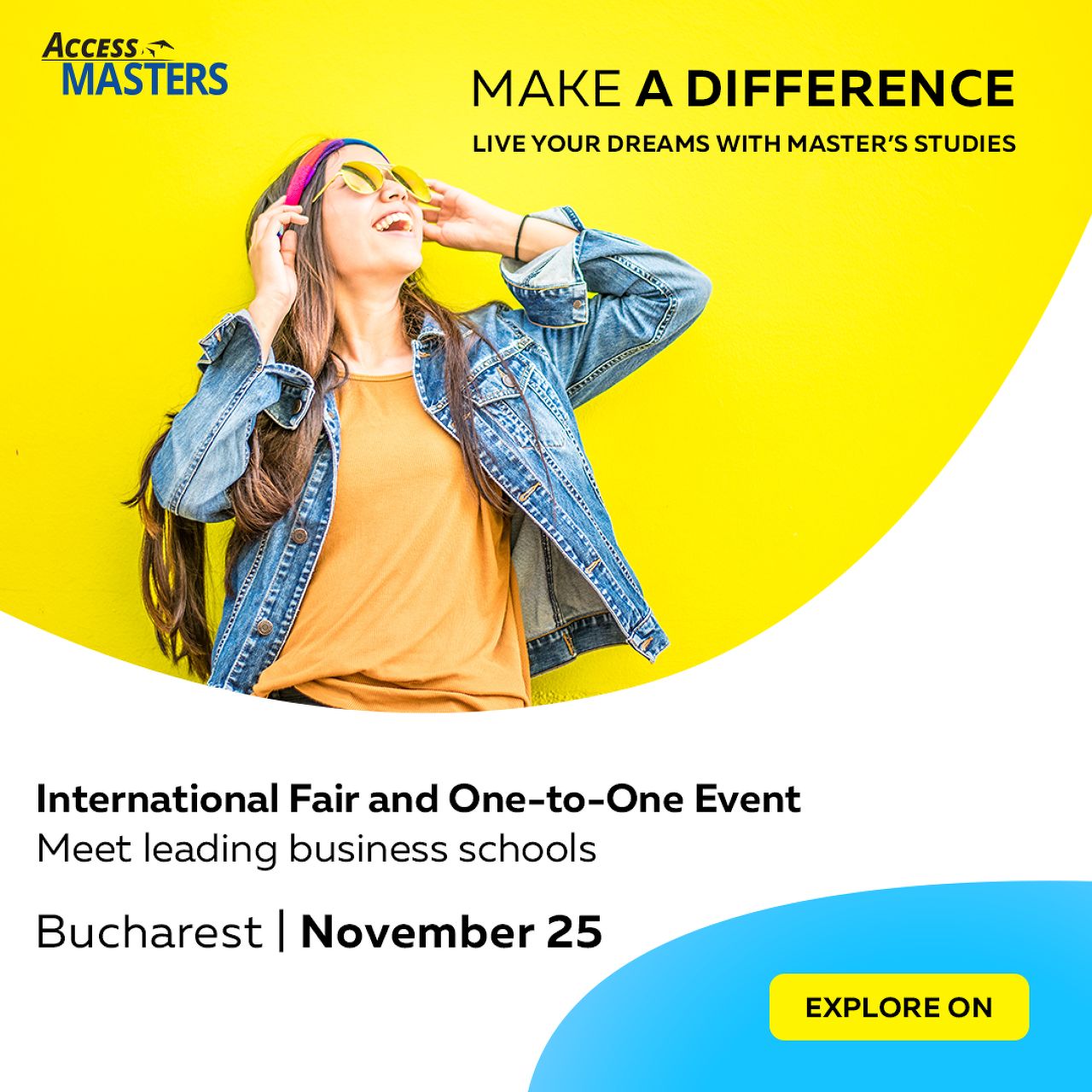 Top International Masters Event in Bucharest, November 26th 2019
Don't miss your chance to meet the world's top universities and business schools during the Access Masters event in Bucharest on November 26th.
At the event, you will have the opportunity to:
• Meet one-to-one with top-ranked international universities and business schools
• Attend the open fair presenting Masters programmes in Finance, Management, Marketing, Science, Engineering, Technology, Mathematics
• Get valuable advice from Access Masters experts on Masters programmes suitable for you
• Obtain information on admission tests (TOEFL, IELTS, GMAT, GRE)
• Learn how to win scholarships and finance your Masters studies
+ Win a trip to the school of your choice!
By registering for the Masters event, your profile will be carefully matched with the schools that correspond to your goals and expectations – all free of charge to you. To secure your place at the event, you would be well advised to register at least 10 days before the event.
This is your opportunity to take the first step towards your exciting Masters journey! Register for FREE here: https://www.accessmasterstour.com/link/DuW