VegFest 2019 Bucuresti - Vegan Festival Romania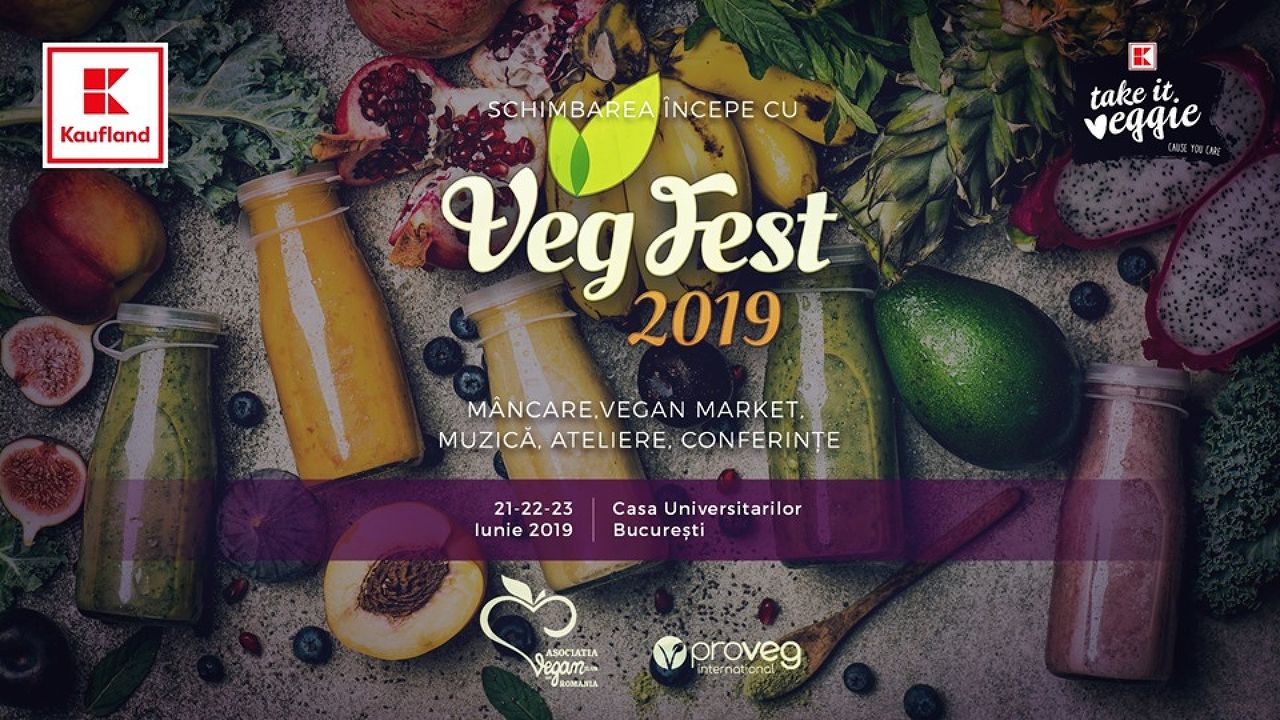 VegFest Bucharest 2019 - Why participate in the first vegan festival in Romania?
If you are concerned about climate change and the inefficient use of natural resources and want to adopt a sustainable lifestyle and reduce your carbon footprint, you must know that VegFest is the lowest carbon footprint festival in Romania. Come with us!
Pizza, burgers, ice cream? We have everything. We will warm up the ovens and we will enjoy all the wonderful delights found at a festival. In addition, you will have the chance to eat the best burgers, carefully selected after 3 successful Vegan Burger Challenge editions.
If you want to adopt a healthier lifestyle and reduce the consumption of animal products, guess what? At VegFest you will discover vegan alternatives, vegan or vegan-friendly local businesses and, very importantly, a community that can help you achieve this goal and create new friendships. You now have the opportunity to attend workshops, listen to the presentations of athletes and nutrition experts that will inspire you.
If you care about the fate of animals and want to contribute less to their suffering, come to VegFest to find out how easy it is to do this. You just have to join us. At the festival, you can find the right products (food, cosmetics, cleaning, etc.) in the fair area, and invited NGOs will help you get more involved and discover what you would like to do to help the animals.
If you just want to have fun, and get to know fine people from whom you could learn a lot, VegFest is the right place. Good food, music, workshops for children, speeches, surprises. You have no reason to miss it.
We are expecting you on the 21st to the 23rd of June at Casa Universitarilor!
Change starts with you! Change starts with VegFest!