Autumn Haggle ll @BEAT bar umanist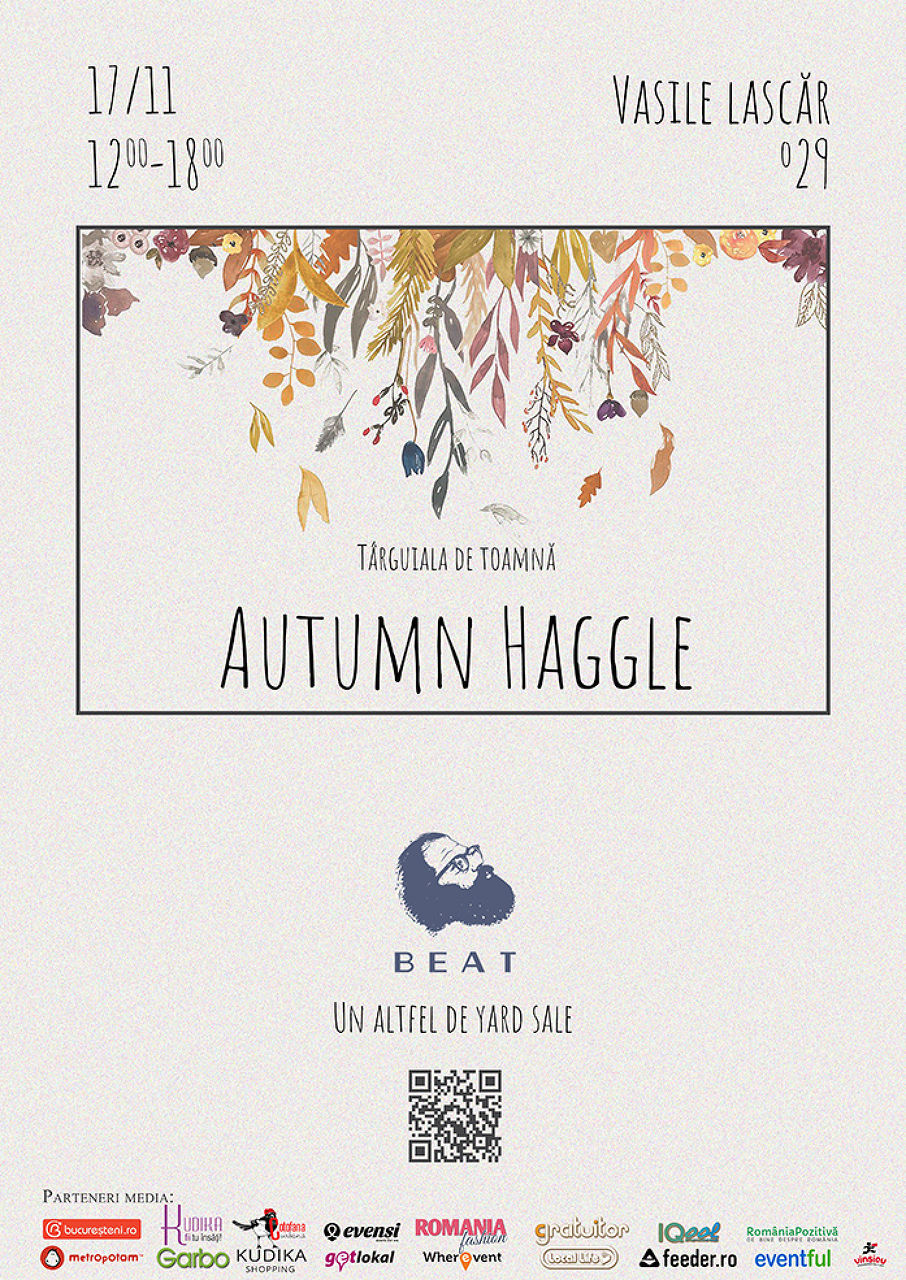 We are starting the October Fair at the 18th Haggle-Season Fair! As always we will be with our old friends, new friends, dear people, and many different pre-owned things from which we will separate harder or easier.
It is a good mood that makes a good house next bargaing, haggeling and clothes, in an beautiful interbelic house of BEAT bar umanist, Vasile Lascăr Street , no 29
So we'll see you on Saturday 17 November, at a glass of wine, or for a cup of tea, while we try through various things, and who knows maybe here, you'll even find your preferred clothing for the autumn that's coming!
The general rule remains the same, the negotiation. There are no fixed or inaccessible prices with us, so you will just haggle as in bazaar.
Haggle is another kind of Sale Yard with a unique concept that dresses a classic fair in social party clothes where there are no fixed prices or sad faces, the place where you go not only with cool clothes but also with new friends, knowledge and good vibrations.
If you want to be on the side of the fairs, send an email to Yearhaggle@gmail.com for details.
Entrance for visitors is free
Kid friendly as always!