The Europa League Final in 2012
Romania's capital city is finally getting a stadium fit for a capital, and just in time for it to host the UEFA Europa League 201112 final. Work on the new National Stadium (Stadionul Naţional in Romanian) began in 2007, and it will be completed in 2010. The stadium will be part of the Lia Manoliu Sports Complex, where it will host the Romanian national team's home games and the Romanian Cup finals.
Enough about the stadium though - what you need is information if you plan to attend the Europa League Final in 2012, right? Well, you can browse through Bucharest Life to get the best information on where to eat, drink, sleep, shop, have fun and catch some culture. What are you waiting for - click away! And of course, be sure to check back here regularly as we'll be updating with fresh information as the Europa League Final nears.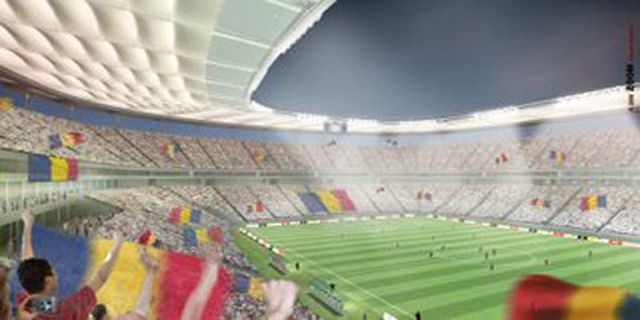 Above: The visualization of the future National Stadium in Bucharest
For more information, please visit the official UEFA site: www.uefa.com.
Comments