Cream of Amsterdam's Culture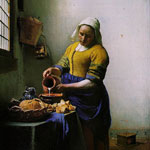 For all the great cafes and fab shopping in Amsterdam, it's really the culture that has people coming back to this great city over and over - there's simply so much to discover. The most popular museums and galleries like the Rijksmuseum, the Van Gogh museum, and the Anne Frank House, should be no-brainers on anyone's list of things to do in Amsterdam. But there are also many quirky galleries and niche museums scattered across the city that are an equally important part of the cultural fabric of The Netherlands' capital. Browse through our cultural directory for our top tips for the cream of Amsterdam's culture.
Looking for something specific?
See on Map
Top rated culture in Amsterdam