Vienna's Tech Jobs Fair
Thu 1st
Jun
14:00 - 19:00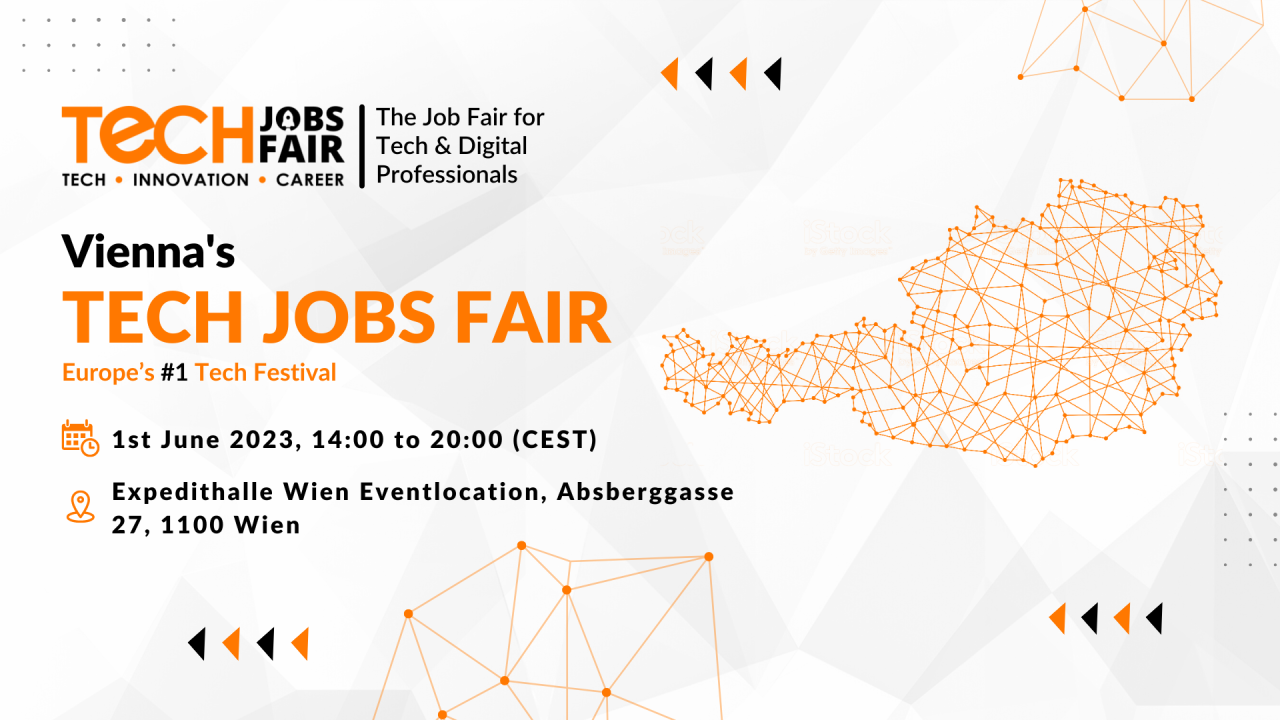 Welcome and join the team of inspiring people and outgrow your hidden endowments.
Those who are seeking a job or valuable career advice will find companies hiring for their Tech teams and speakers providing some of the most valuable insights about the job market in Vienna/Austria.
Companies can join us to find perfect fit for their team, fill in open positions, build their unique brand as an employer and strategically hire for key positions.
This Tech Festival will surely solve the purpose for many. The event is open for all the professionals who are looking for career growth, discovering great ideas, meeting inspiring people and also fresh graduates who want to give wings to their dreams.
The fair will help in connecting aspiring talents from all over Austria as it is open for both professional and young ambitious intellects. It is a great opportunity for job seekers and employers to find the best from the available resources.
Event Highlights:
1. Access to a large number of candidates in a one-stop environment.
2. An excellent opportunity for companies to brand themselves as one of the best companies to work for and attract potential candidates.
3. All aspiring talents will have the possibility to directly communicate with recruiters.
4. Motivating Lectures and Industry Insights from some of the top speakers of Vienna.
5. Promote Your Profile/CV: Tell us more about yourself and we'll constantly improve the offers that suit you based on your preferences, abilities, expectations, and location. Create a profile and apply for jobs by attaching a cover Letter and resume to the Hire Tech Talent platform.
6. Plenty of soft drinks, teas, coffee, and cookies.
More details can be found at: http://www.techjobsfair.com/
Come and join some of the best brains in Vienna and get that much-needed push in your career.