LOBODA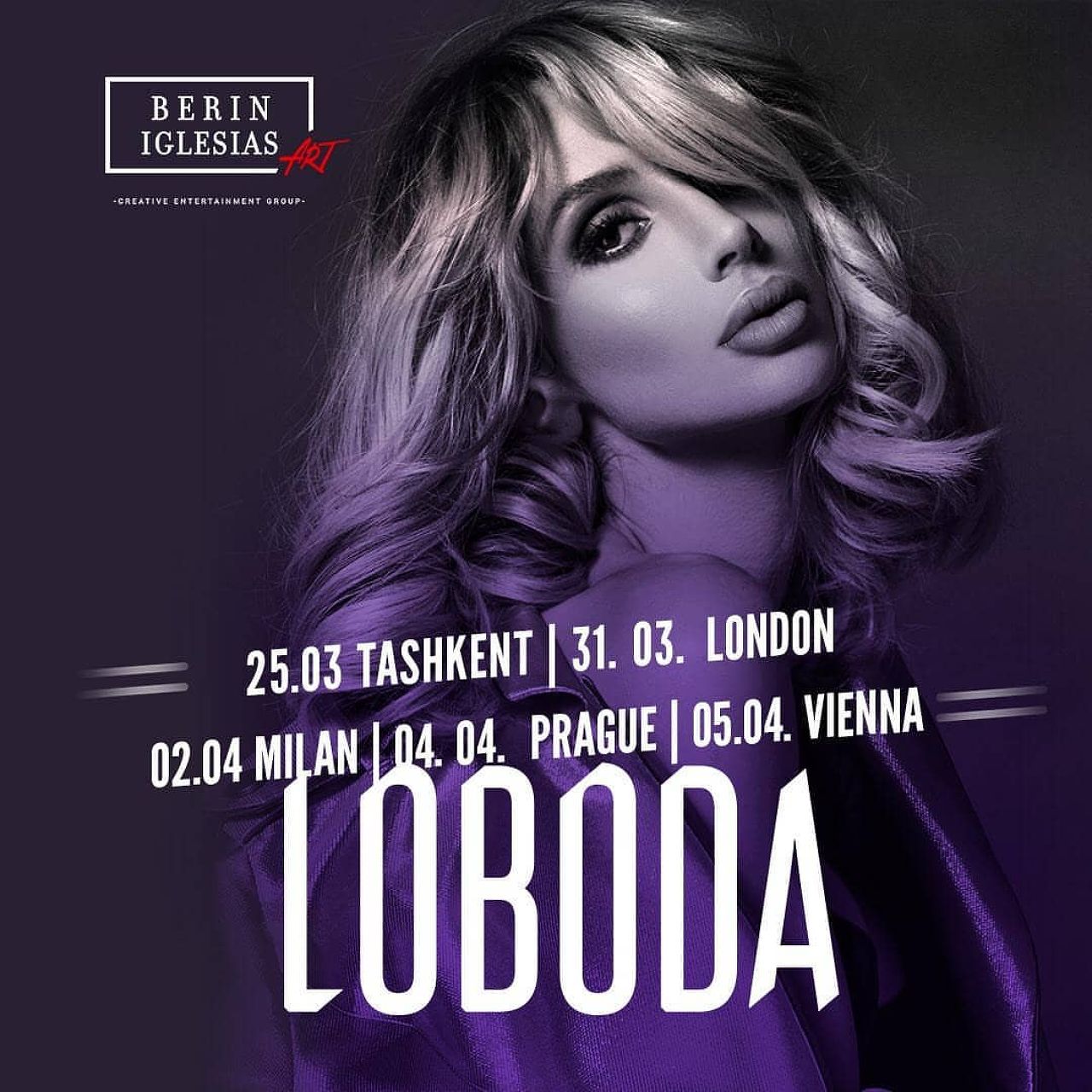 The most successful superstar of our time LOBODA announces her first European Tour!
BerinArt presents: in April, 2019 the sexiest superstar of our generation LOBODA is coming for her first European tour.
Striking and energetic Svetlana Loboda is going to perform her «Cosmic Show» which will amaze and please even the most sophisticated viewers. LOBODA does not follow fashion trends – she creates them. She is a pop queen and femme fatale. The artist doesn't shy away from experiments and prefers vivid looks that become top rated and super hot. LOBODA is a true fashion chameleon – you will never know what her unique style will be tomorrow.
Her singles from the latest album «H2LO» are top hits breaking sales records and her music videos get over ten million views on YouTube.
In 2017 LOBODA won numerous awards including «Top Female Artist» according to «MUZ-TV» and «RU.TV» channels and the «Fashion People Awards». Her single «Your Eyes» – is the best song and music video according to the «Russian Radio», «New Radio» and RU.TV, MUZ-TV and Music box channels.
With her concert show LOBODA stakes on the newest technologies and the dramatic art which lie at the heart of every act. It is going to be a 21st century performance with a novel 3D design and contemporary production. The artist is going to perform with her loyal dream team of musicians, dancers and backing vocals. The show of LOBODA stands out with a unique stenography, special effects and video installation on the huge screens. These are the most contemporary trends in the world of entertainment. You are going to hear the best hits of LOBODA as well as the new singles. A 100% adrenaline charge, an amazing atmosphere and the only top live sound await you.
Fans and admirers from all over the world are dreaming to see a live performance of the most sold and outrageous superstar LOBODA. Do not miss your opportunity!