Ruki Vverh!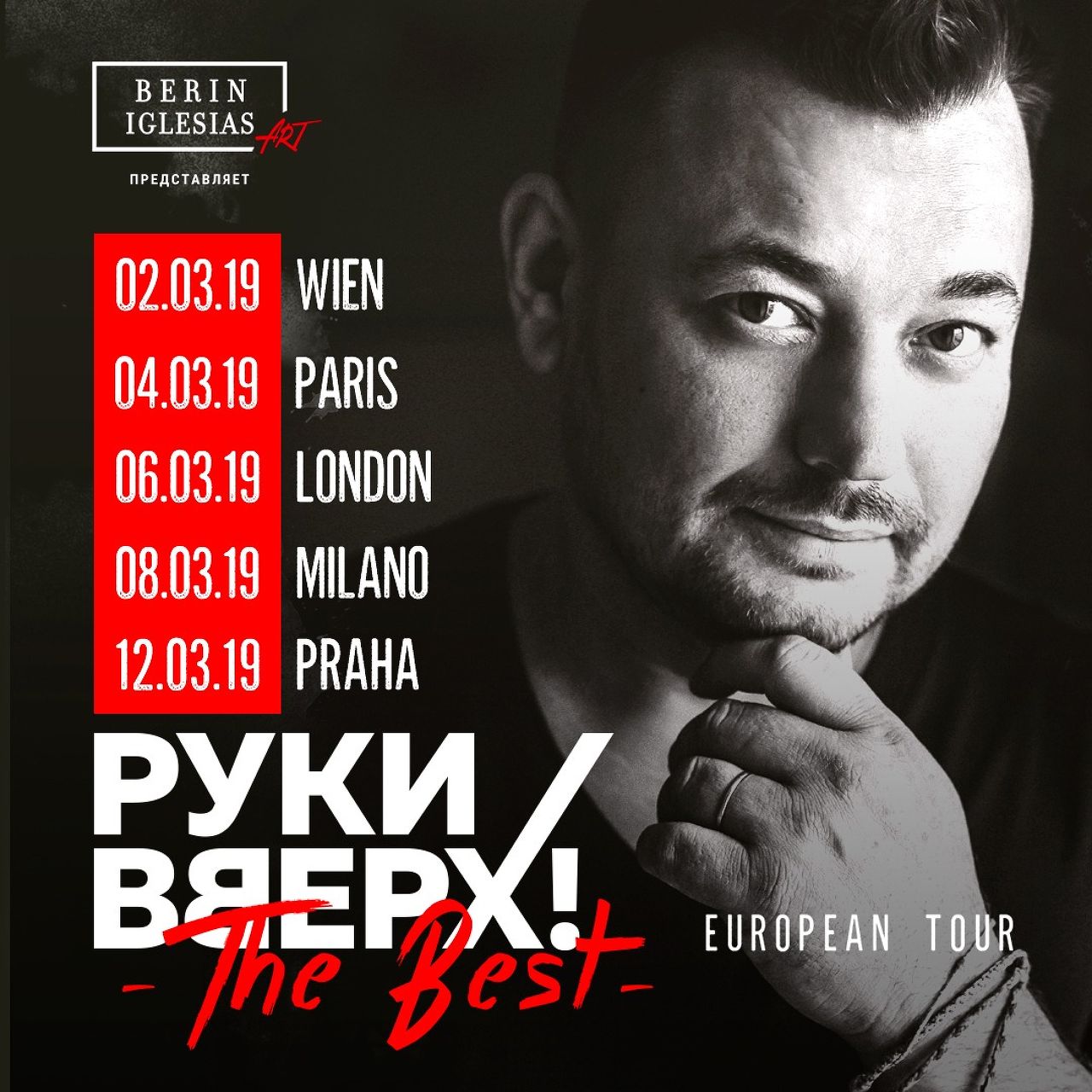 Ruki Vverh! were first noticed in 1995. The band became prominent with a young audience thanks to its hits 'Baby' and 'Student'. Growing rapidly, the band released its first album 'Breath Steady' hitting the top of the charts. The youth of the 90s still remember the best and the most famous tracks 'My Little Baby', 'Not Your Lips' and many others. The romantic song 'Dreaming of You, Only' still captures the hearts of lovers with its beautiful composition.
The band consists of key artists Sergey Zhukov and Aleksey Potehin. In just a couple of years the popular band received a huge number of music awards. Among these were gold, platinum and silver discs, awards for a significant contributions to Russian show business, 'The Golden Gramophone' award, 'The Song of the Year' award, 'the MUZ-TV Award' and many others.
In 2005 the band released the album 'Fuckin' Rock'n'Roll'. That was the last release of the old popular line up. From 2006 onwards, the band was touring with Sergey Zhukov and ballet show team Street Jazz. In April 2018 the Olympic Stadium in Moscow hosted two anniversary concerts 'Ruki Vverh! The Best of 20 Years!' which brought together more than 60,000 fans.
Presented by Berin Iglesias Art.