Tower of London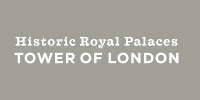 Phone

(+44) 2031666000

Website

Address

Tower Hill
Local Life London is about to select candidates for Best Places awards, dedicated to rewarding and encouraging excellence in products, service and ideas. You are helping us to make the best choice.


Tower of London has 0 votes. Click here to see the results.


You can vote once a day for your favourite place.
Editor's review
As shining new skyscrapers pop up across the City, it can be hard to believe that this area is London's oldest " that is, until you come across the Tower of London and its Yeoman Warders ("Beefeaters"). One of the city's oldest and most historically significant edifices, the Tower was first built by William the Conqueror in 1078. Throughout its history, the Tower has taken on many roles, including royal residence, armoury, menagerie, the home of the Royal Mint, the home of the Crown Jewels (which it remains until today) and perhaps most famously, as a prison and execution site. Some of the more famous inmates here have been Walter Raleigh, the sons of Edward IV (aka the Princes in the Tower), and Anne Boleyn, whose ghost is said to haunt the Tower.
Editor
Editor & London Local
Reviews