Wichłacz Bistro-Bar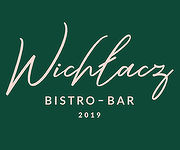 Phone

(+48)882 022 710

Website

Address

Towarowa 14
Local Life Kolobrzeg is about to select candidates for Best Places awards, dedicated to rewarding and encouraging excellence in products, service and ideas. You are helping us to make the best choice.


Wichłacz Bistro-Bar has 0 votes. Click here to see the results.


You can vote once a day for your favourite place.
Editor's review
Wichłacz-Bistro-Bar is a place which goes beyond the standard classification. A place which is unobvious and exceptional. A place where bar and kitchen are kind of units, which work separately but at the same time permeate and influence each other. For some people, a place which can be a stopover on the way of exploring local charms of the Kołobrzeg nightlife, and number one spot for lunch with friends for others. A place with unique nature " which can be consistently explored and which won't fail to consistently fascinates you.
Editor
Editor & Kolobrzeg Local
Reviews