Stutthof Concentration Camp
The Stutthof Concentration Camp was the first Nazi camp built outside of Germany and was the last camp liberated by Allied forces.
It lies 34km outside Gdansk and was the place of death for 85,000 people according to official figures, although the actual number killed is assumed to be much greater. Originally a small prison for Poles and P.O.W's, the camp would become the site of some of the worst atrocities of the war.
Between 1939 and 1945, 127,000 prisoners were officially registered in the camp, but those who were immediately singled out for execution were not registered at all, so there is no way of knowing the exact number of people brought to Stutthof. The camp was managed by an SS officer named Max Pauli, who would later be sentenced to death for the crimes committed here.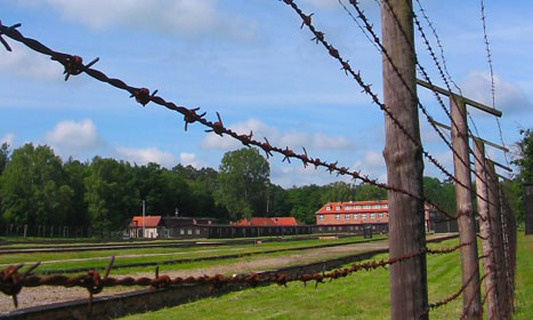 While there was a gas chamber here, as well as a number of wagons which were converted into gas chambers, the most shocking and disturbing facility was invented and operated by a man named Rudolf Spanner. He had discovered a way to use the fat of murdered prisoners in the production of soap, and hundreds of victims of the Stutthof camp were used to make 'Reines Judische Fett' or 'pure Jewish fat.' After the war, Spanner escaped arrest, despite the severity of his crimes.
Finally liberated on May 10, 1945 by the Soviet Army, the camp was shut down and its prisoners were released. People from 26 different nations had been kept there, a testament to the scale of the Nazi war effort.
Today there is a museum at Stutthof, open Monday through Friday from May 1st until September 30th: 8:00 - 18:00, and from October 1st to April 30th from: 8:00 - 15:00, with free admission. Guided tours to Stutthof are also available. On Mondays there are no guide services, and no film shows. It should also be noted that, in accordance with Polish law, children under the age of 13 are not admitted.
Comments