Gdansk Consulates
Ever had that dream where you wake up in a different country and you're wearing someone else's clothes and your money, documents and peace of mind have taken a one-way trip to no-man's-land? Maybe it's not a dream, maybe they are your clothes after all, maybe no-man's-land = accidentally dropping your wallet into an industrial-sized trash compactor...
OK, so you don't necessarily have to experience a personal tragedy to appreciate an embassy. Whatever the case may be, sometimes you just need some official assistance from your homeland! Whether it's help with passports, help with visas, help with the language or just plain "help, I'm lost," embassies and consulates can come in handy.
Maybe you'd like to work in the Tri-City area? Depending on what fair country you call home, you might need a work visa to make that dream come true. Maybe you're interested in buying some land and you want some official legal advice? Your friendly embassy has the answers you seek. Maybe that trash compactor story is not that far off? Losing your passport can be a frustrating experience... and the border guards won't buy that "my dog ate it" excuse like teacher used to!
In Gdansk, you'll find a decent representation of the 'ol Global Village. Many countries have official representation here and, as always, Gdansk Life comes to the rescue. We've compiled all the info you need to get you started. Now that long line you're probably going to have to wait in... that's your problem!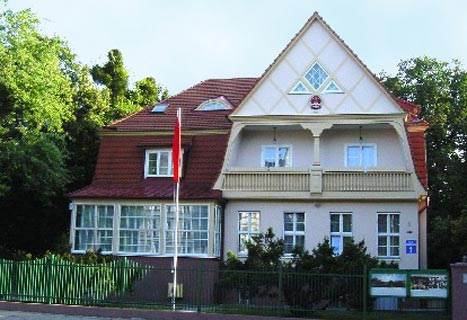 Gdansk
Belarus
ul. Jaskowa Dolina 50
tel: 341 0026
fax: 341 4026
China
ul. Grunwaldzka 1
tel: 341 5600
fax: 341 7911

Denmark
ul. Dlugi Targ 1-7/16
tel: 320 3404
fax: 320 3404

Germany
ul. Fahrenheita 3
tel: 340 6540
fax: 340 6560

Holland
ul. Jana Pawla II 20
tel: 346 9878
fax: 346 9878
Russia
ul. Batorego 5
tel: 341 1088
fax: 341 6200

Sweden
ul. Chmielna 101/102
tel: 300 9500
fax: 300 9508

Ukraine
ul. Chrzanowskiego 60a
tel: 346 0609
fax: 346 0707

United Kingdom
al. Grunwaldzka 102
tel: 341 4365
fax: 344 1608


Sopot
France
ul. Kosciuszki 16
tel: 550 3249
fax: 551 4443

Iceland
ul. Slowackiego 30/17
tel: 551 5840
fax: 551 5840


Gdynia
Austria
ul. Podolska 21
tel: 620 1993
fax: 661 1912

Finland
ul. Jana z Kolna
tel: 621 6852
fax: 661 6864

Norway
ul. Jana z Kolna
tel: 621 6216
fax: 629 7670

Comments