A Survivor's Guide to Budapest Hungary
Every city has its attractions, be they sacred steeples or sparkling skyscrapers, but Budapest, the capital of Hungary, is blessed with more than most. Perhaps the fact that Buda and Pest were once two separate towns, accounts for its surplus in treasures, or maybe it's simply the city's good fortune (the six week siege of WWII and the brutally suppressed 1956 Uprising aside) - whatever the reason, the unsuspecting tourist will be amazed at what they discover in this Magyar metropolis. From the Soviet Freedom Monument and the Royal Palace perched upon Buda hilltops, to the splendid Hungarian Parliament House and vast St. Stephen's Basilica, which lie on the other side of the Danube's satin sheen, Budapest is full of wonders and surprises. And thanks to the scores of laidback cafes, charming parks and of course sumptuous Turkish bath houses (perfect for blowing thermal bubbles!), this city of 2 million people remains distinctly chilled.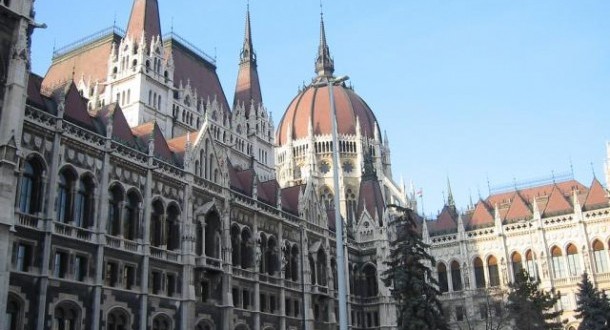 (Photo by David Pursehouse)
If you're new to Budapest Hungary, planning a visit, or even if you're something of a veteran around these parts, Budapest Life is on hand to provide you all the information you need, from getting to Budapest, to getting around town by public transport and taxi, to top travel tips, a guide to tourist attractions, not to mention our invaluable weather reports and online map.
Needless to say we're busy reviewing all the best places in town too, from hotels and services, to restaurants, bars and shops. Stuck for things to do? Visit our entertainment directory, culture page or check out the latest events. Budapest Life wants to remain an interactive guide to Budapest Hungry and invites you to comment on all our pages and place reviews of your favourite venues... Can't find something you'd like to see on our website. Let us know!
If you fall in love with the city (or one of its inhabitants!), chances are you'll want to get to grips with the language. Before you do so, you might want to find out how Hungarian is known as the hardest language in the world !
Comments
Can you please suggest a decent place to convert US Dollars into HUF?
Reply
Just go to a money exchange place. They are everywhere. All you have to do to make sure you get a good price is to google the current exchange rate and then look at what the exchange rate the store is offering. The closer to the one on the internet, the better (although don't expect it to be EXACTLY the same). Also ask in advance if there are any hidden costs/what fee they will take because somethimes they can sneak in extra "tax" or something. So just ask to be sure. Otherwise you will have no problem.
Reply