Russia's cultural capital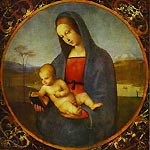 If Moscow is Russia's political, economical and spiritual centre, then St. Petersburg can count itself as Russia's cultural capital. A city of palaces, waterways and boulevards - scenic and yet with enormous energy - St. Petersburg is the perfect place for the arts to flourish. Whether you restrict yourself to admiring the architecture of the UNESCO-listed city centre, or go further and snap up tickets for the world famous Mariinsky Opera and Ballet or the St. Petersburg Philharmonic Orchestra, culture vultures amongst you will find plenty to scavenge on. And it's not just the classic forms that are thriving. Lovers of contemporary culture can rejoice too; every other person is an artist in St. Petersburg and many of Russia's most popular bands, such as Aquarium, Dva Samoleta and Tequilajazz, hail from here.
Looking for something specific?
See on Map
Top rated culture in St Petersburg