Things to do in Sitges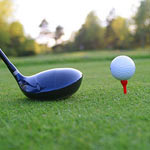 Beaches, beaches, beaches! That's what Sitges is all about, with 17 of them in total. Clean sands, clear waters and hot bodies. What could be better? If you can put down the Ambre Solaire for one moment though you'll find there's plenty more things to do in Sitges than soaking up the sun. Naturally the Mediterranean means you can try your hand at all manner of water sports, from sailing and deep sea fishing, to windsurfing, jetskiing and kitesurfing; but there are other sports, on terra firma, that you can try too - golfers will be delighted to hear that there are two top class golf courses just nearby to Sitges! Other popular activities include wine tasting in the nearby Penedes vineyards, hiking or mountain biking in El Garraf natural park, or of course tours/day trips to Barcelona. Browse our directory of things to do and activity and tour providers, or else check both our culture section and monthly calendar for more ideas - you don't want to miss top events like Carnival or the Sitges Film Festival.
See on Map
Looking for something specific?
Top rated entertainment in Sitges
Kitesurfing
Castelldefels
Learn to kitesurf on the Costa Brava
Read more »