Meet top-ranked universities online at the Hungary Access Masters Online Event in December!
Wed 2nd
Dec
16:30 - 20:00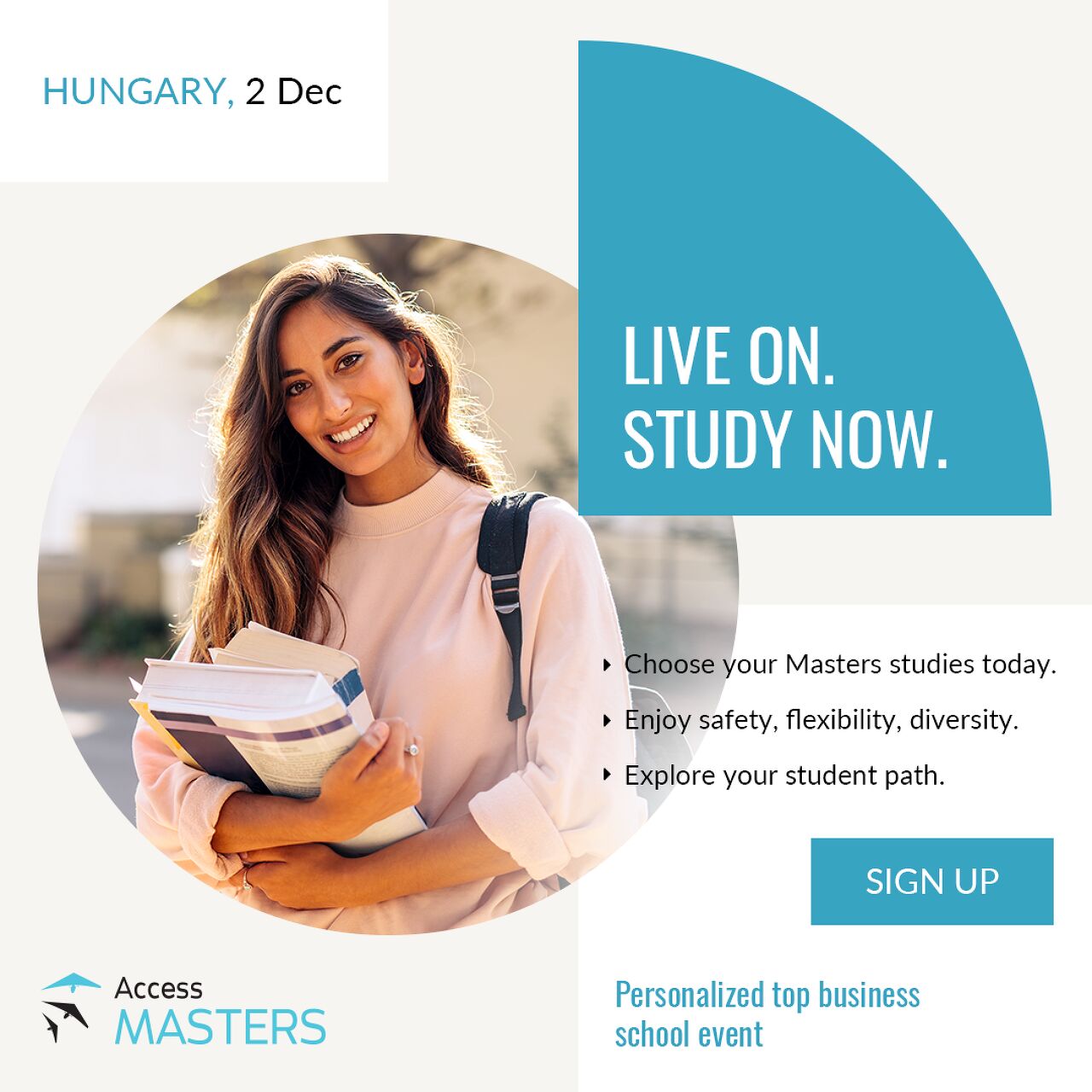 Want to get hired for your dream job?
Make new friends?
Have a unique student experience?
The international Master's degree is the answer you're looking for!
Access Masters invites you to an interactive online event on 2nd December where you can get information from some of the world's best universities.
Here's what to expect on the event day:
• Info sessions with admissions advisors from Hult International Business School, Bocconi University, Vlerick Business School, Esade Business School, Toulouse Business School and many more
• Personalized guidance for your Master's application on the spot
• Useful test preparation workshops and presentations
• Special discounts from our partners
There's a special raffle for everyone who joins the online event. You might be the lucky participant who will win a free trip to a business school anywhere in the world – you pick the location and the date!
3 words that sum up this unique opportunity
Diverse. So many options to choose from! Business, Management, Marketing, Finance. Close to home, abroad, or a new, faraway destination. You pick what works best for you.
Flexible. Are you still figuring out your agenda this year and next year? The best Master's programs have full-time, part-time, and online options to help you stay flexible.
Safe. Whatever you choose for your grad school studies, safety is your top priority. The online event format has everything you need to find the right Master's while staying safe at home.
Save your spot! Get started today on Access Masters: https://www.accessmasterstour.com/link/GAH