Budapest Nightlife
When it comes to nightlife Budapest is a city that doesn't like to disappoint. Tourists turning up to sample the local party scene will find scores of highly original bars and clubs, and certainly won't need to resort to languishing at Irish bars, nursing an over-priced Guinness. Indeed one of the best things about Budapest is that it has a nightlife scene unique to itself - no pale imitations of Western models (God forbid that Late Night London Bars ever head East!) and none of the vulgar race towards extravagance that characterises the likes of Moscow nightlife and Kiev nightlife.
So what makes Budapest nightlife so different? Well even at its most frenetic Budapest remains distinctly chilled, and if the weather is good most locals will always choose chilling on a cafe terrace or a beer garden (both of which are plentiful in Budapest) to cramming into a dirty noisy pub. These 'kertek' (literally 'gardens' but the word has come to mean any outdoor drinking spot) are the dominant features of Budapest's bar scene, along with another distinctly Budapest traditional - the 'Ruin Pub'. The latter are rather hard to discover due to their unofficial and often temporary nature, but as with any city's choicest cuts, the worthy will find them!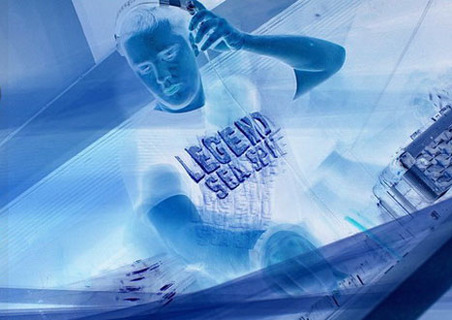 Right, enough vagaries and generalisations... Here's some concrete information on where to find the best of Budapest's nightlife. One of the best places to begin any evening on the beers is Liszt Ferenc Square. This tranquil space boasts a typically European cafe scene with traditional and swanky bars throwing out every last bit of furniture onto the street in an attempt to woo potential imbibers. Listen to jazzy sounds and sip cocktails at Incognito or cross the square for some sangria at Cafe Mediterran. On a similar vibe, but different location, head to St. Stephen's Square and pose amongst Budapest's high-fliers in Negro or the divine White Heaven. Even more chilled than any of the above is Holdudvar on Margaret Island where cocktails, table tennis and dancing take place under the stars...
If after all that lounging, you still need a few more glasses of Hungarian wine before heading onto a club then some perennially popular places are Portside, a Cuban/nautical-themed joint with pool tables; Crazy Cafe, a cheesy pub where you can sample twenty draught beers and many more bottled ones; Oscar American Bar, a snooty cocktail joint; Piaf, a not-so-bohemian drinking dive and Szoda, a cafe which attracts a rather hipper crowd along with their fashionably tight jeans. There are many more so keep an eye on our bars and cafes directory which we are rapidly expanding!
No foray into the Budapest nightlife would be complete without dropping into one or two clubs... Of course, more so than bars, nightclubs depend very much on individual taste. The superb A38, a barge on the river Danube, is one place that should keep even a jaded clubber happy, with its eclectic concerts and hip DJs, whilst Klub Vittula is the place to get wasted with the cool kids and Godor Klub keeps Budapest's assorted weirdos entertained (recommended!). Meanwhile more mainstream and commercial dance sounds can be found at the likes of E-Klub and Bahnhoff Music Club, along with plenty of short skirts and crew cuts.
Should you be heading to Budapest in summer then be sure to call in on some of the very special outdoor clubbing venues that open for the sunny season... Everybody else will be! The Budda Beach Club is an established favourite, whilst the legendary Mokka Cuka is the place to head for insomniacs. Just don't expect to do any sightseeing the next day!
Comments