Newcomers 2011
The restaurant industry is a hard business. Low entry barriers, hard competition and rising commodity costs complicate the business. On the other hand, a good managed and interesting store concept with expansion potential could generate a good return to its owners.
Tallinn is also on the move when it comes to the newcomers in 2011 such as Restaurants Alter Ego, Mozza, Restaurant Meek, and Gay Club Kapp opened its door for new guest like you. In order to give the place Tallinn its move it delivers continues top standards to its customers. Its great to see this growth in Tallinn.
Alter Ego Tallinn's benchmark for fine Mediterranean cuisine. Offering quality and original dishes based on local and imported seasonal ingredients paired with wines recognized to be amongst the best in the world. To people like you. Without cutting any corners. That's, in a nutshell, Alter Ego.
Mozza a new addition to the family of the food places in Tallinn, a friendly cafe. The chef Imre Kose calls to try Mediterranean food, with tastes that are embedded in the Estonian origin. Gaze a novel of mozzarella salad bar where you can choice your preferred ingredients for a self-matched. Sweet Italian ice cream and various cakes. Enjoy Mozza!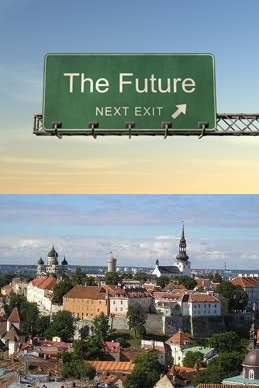 Restaurant Meek when trying to define Estonian cuisine is to realize that the Estonians themselves are a manifestation of a combination. The Estonian cuisine has equally taken the best aspects from the cuisines of other nations, added its unique nuances and the thrive for perfection to them all, thus becoming an extremely fascinating and diverse phenomenon.
Gay Club Kapp the men dream club of Tallinn. You find this club in the heart of Tallinn old town. Its great interior and care of detail is a great Gay taste. Funky music and lots of hidden areas where you can be and express yourself. Enjoy being yourself at Kapp.
Not only for the gourmet and party folks. There is also something new for the culture friends! A "new" stake of history can be gathered at the Estonian history museum which gives you a great view of a fascinating Medieval hall in Old Town. It presents an overview of the nation's development over the last 11,000 years and is a perfect place to see just how deep its roots run.
Comments