A Weekend with Millenium Docs Against Gravity Festival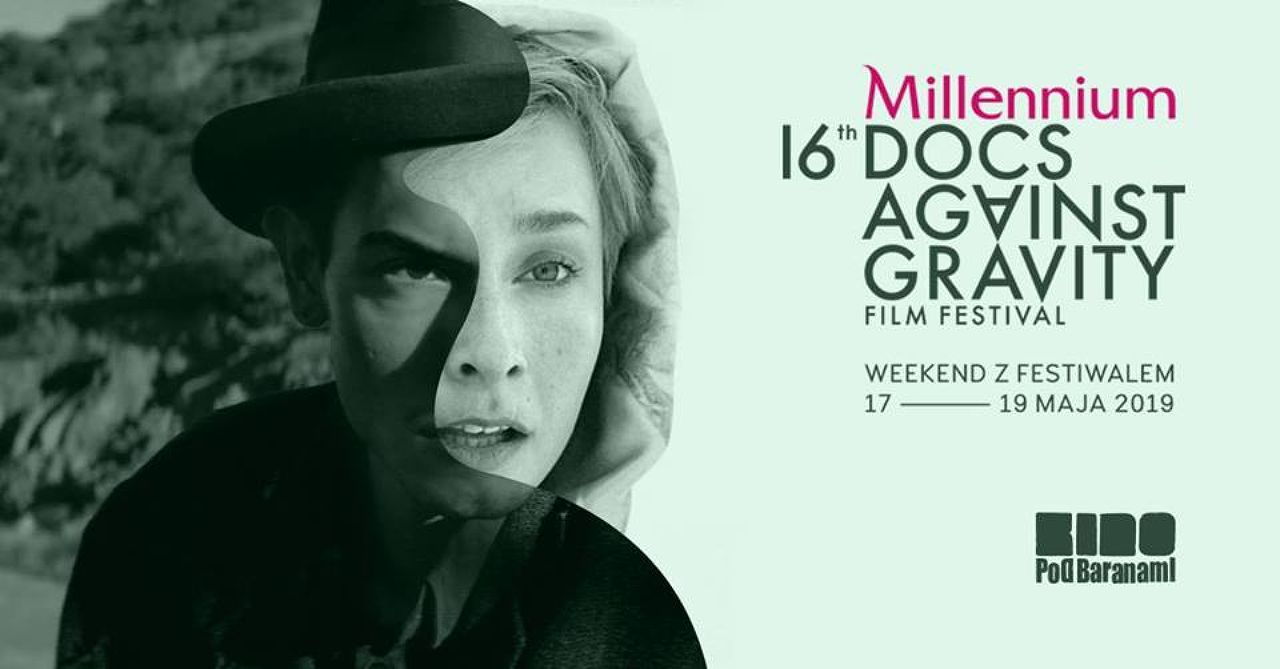 Enjoy the weekend with Millennium Docs Against Gravity!
The program included selected films from the 16th edition of the Warsaw festival - full-length documentaries that encourage people to open up to the world and its diverse faces.
As a part of the weekend with Millennium Docs Against Gravity, various images will be presented, perfectly reflecting the thematic and formal richness of the documentary. Krakow viewers will see MY GENERATION - a film about the 60's cultural revolution in Great Britain. Thanks to the narrative of actor Michael Caine, The Who music and the participation of celebrities such as Paul McCartney and Marianne Faithfull, David Batty's film is a real-time vehicle that allows one to immerse in the colourful, rebellious atmosphere of a bygone era. Music also plays an important role in the film PJ Harvey. A DOG CALLED MONEY by Seamus Murphy - a documentary portrait of an extraordinary artist whose music is well known to the Polish audience.
An extraordinary character is told by the film USTRZELIĆ MAFIA / Let the Bugs of Leticia Battaglia - the first Italian photographer who directed the camera lens towards the mafia. It is a portrait of her unique personality, in which photography is intertwined with honest conversations about private life and the status of organized crime in Italy. Art intertwined with life will also be the main theme of the film "THE SPIRIT OF THE BAUHAUS", which will present the fascinating history of the innovative trend in art created 100 years ago, as well as the contemporary social and artistic projects.
In addition, on the weekend program with Millennium Docs Against Gravity was the newest film by Vitaly Mansky, the winner of the main prize at the Festival in 2016 for Under the protection of the eternal sun. WITNESSES is a shocking record of the beginnings of the Russian president's career showing his rise to power and consistent strengthening of the position of the leader of the nation. The long-awaited movie Marek Edelman will also appear on the screen of Kino Pod Baranami. AND WAS LOVE IN GHETTO .... Talking about love in impossible times, the film was made by an outstanding director and cinematographer Jolanta Dylewska based on the script by Agnieszka Holland. Some of the scenes were directed by Andrzej Wajda.
PROGRAM:
Friday, 17th May
9.00 ⚬ THE SPIRIT OF THE BAUHAUS | VOM BAUEN DER ZUKUNFT - 100 JAHRE BAUHAUS
dir. Niels Bolbrinker, Thomas Tielsch, Germany 2018, 90'
Screening in cooperation with Festiwal Otwarte Mieszkanie / Festival of Open Apartments
20.45 ⚬ PJ HARVEY. A DOG CALLED MONEY | PJ HARVEY. A DOG CALLED MONEY
dir. Seamus Murphy, Great Britain/Ireland 2019, 90'

Saturday, 18th May
19.00 ⚬ MY GENERATION
dir. David Batty, Great Britain 2018, 85'
20.45 ⚬ A FEW WITNESSES | ŚWIADKOWIE PUTINA | SVIDETELI PUTINA
dir. Witalij Manski, Latvia/Switzerland/Czechia 2018, 107'

Sunday, 19th May
17.00 ⚬ MAREK EDELMAN... I BYŁA MIŁOŚĆ W GETCIE | MAREK EDELMAN... AND THERE WAS LOVE IN THE GHETTO
dir. Joanna Dylewska, Poland/Germany 2019, 79'

18.45 ⚬ USTRZELIĆ MAFIĘ | SHOOTING THE MAFIA
dir. Kim Longinotto, Ireland 2019, 94'