Pagliacci - Gianni Schicchi // Opera Krakowska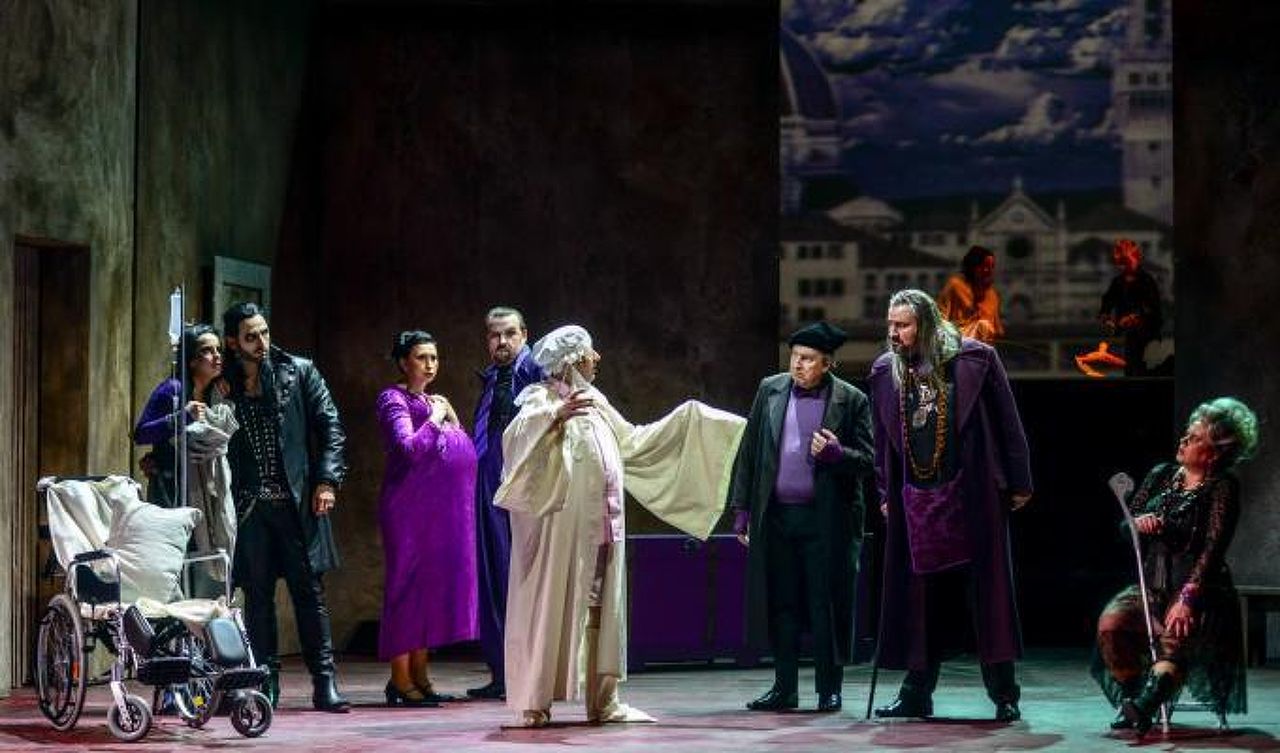 This is a story about extreme emotions that ultimately become a source of destruction.
They devour a human and devastate his life. In "Pagliacci", lust for love and jealousy, leading to a catastrophe, are the destructive forces, whereas in "Gianni Schicchi" these are money as well as greed, the latter being capable of any kind of wickedness and cruelty.
The two titles were combined in the form of the theatrical performance. In "Pagliacci", what was supposed to be a fiction will turn into a grim reality and lead to a tragedy, whereas in "Gianni Schicchi", we will witness a great spectacle of human behaviour and attitudes, presented in a farcical or even grotesque form.
The attractions in which different forms of art meet are also guaranteed. These include: breakdance, circus and illusion arts. An additional pleasure is music which reflects the features of the heroes. It also creates the world of situations, relationships, feelings...
---
Dates
12.10.2018
time: 6:30 pm
scene: Main Stage
duration: 2 h 40 min
intervals: 1
14.10.2018
time: 6:30 pm
scene: Main Stage
duration: 2 h 40 min
intervals: 1