Letni Tanie Kinobranie // Summer Film Festival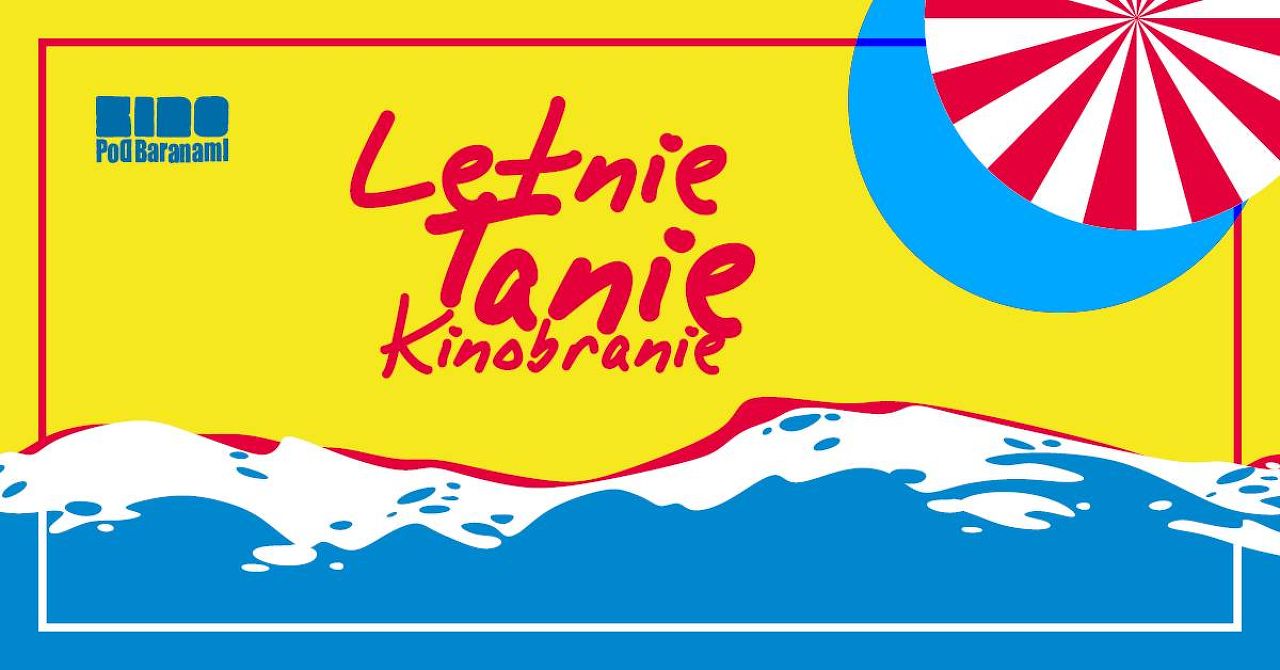 9 weeks, 140+ films, an open-air cinema at Palace Pod Baranami & a chill zone on the terrace.
With tickets from 8zl, the 12th Kinobranie Summer Film Festival shuns an exclusive attitude to create a film festival of high class and quality with actual cheap tickets and we, the people, are so excited! Screening highly acclaimed modern films alongside independent pictures and cinema classics, get ready to fall in love as Kinobranie becomes your summer romance.
PROGRAMME:
1st WEEK (June 29 - July 5): TIME IS MONEY
2nd WEEK (July 6 - 12): WOMEN'S TIME
3rd WEEK (July 13 - 19): TIME OF LOVE
4th WEEK (July 20 - 26): TIME HEALS ALL WOUNDS
5th WEEK (July 27 - August 2): TIME: THE PAST & THE FUTURE
6th WEEK (August 3 - 9): THE TIME OF FULFILLMENT
7th WEEK (August 10 - 16): THE TIME OF MEN
8th WEEK (August 17 - 23): TRYING TIMES
9th WEEK (August 24 - 30): TIME IS THE GREATEST TEACHER