SAPU Focus on Fashion x Samo Ż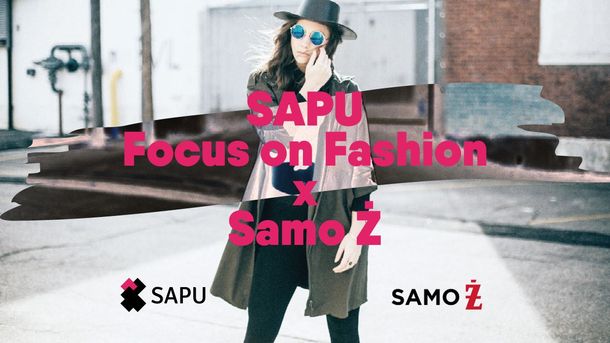 A cycle of free fashion-related workshops which will be implemented within the framework of Samo Ż in Cracow with the School of Artistic Apparel Design SAPU
13.07
17:00 WORKSHOP FOR CREATION OF RECYCLING JEWELRY (led by Magda Kęskiewicz). Bring with you jewelry to process!

27.07
17:00 WORKSHOPS FOR BREATHING, BAGS AND JEWELRY (Magda Kęskiewicz). You need to bring things to process!

27.07
19.30:VERNISSING THE FOCUS ON FASHION PHOTOGRAPHY EXHIBITIONS
08.08
17:00 STYLIZATION WORKSHOP (ANKA LETYCJA WALICKA). Bring your own styling stuff!
22.08
17:00 HAUTE COUTURE WORKSHOPS (Pat Guzik). Bring a hand sewing needle, thread, scissors, pins together!
31.08
17:00 WORKSHOP WORKSHOP. Bring your clothes with you to process!
10.09
17:00 CREATIVE FINALE professional photo session with created articles, awarding of certificates
CONTACT: ksa@ksa.edu.pl with the subject 'Samo' (limited seats)
Place: Zet Pe Te (Tytano)