Cracow Whisky Festival 2017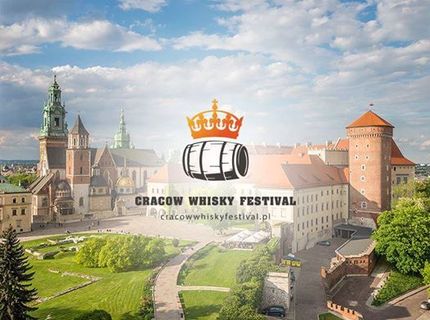 Who loves Whiskey? We sure do! If you love Whiskey, not only are you a fantastic person with impeccable moral standards and quality of taste, but you have a festival to attend.
The second edition of the Cracow Whiskey Festival will be held September 9, 2017 in the beautiful interior of Stara Zajezdnia (The Old Tram Depot) in Kraków's Kazimierz district. After the unquestionable success of the first edition of the Cracow Whiskey Festival 2016, which gathered about five hundred fans of the golden drink, the organizers decided to move the festival to a new place. Stara Zajezdnia was established in 1913. Since June 2012, Stara Zajezdnia by DeSilva has functioned as a restaurant and bar. The renovated Old Tram Depot is a unique facility. The hall is an example of a rare wooden skeleton beneath a brick structure in Krakow, commonly called the "Prussian wall". The front of the hall is decorated with a picturesque peak with a clock set in the Art Nouveau finshings. The beautiful premises of Stara Zajezdni are able to accommodate about 1200 people, which will make the event a lot more attractive and will allow more exhibitors and guests to be invited.
Tickets:
69PLN - NORMAL
199PLN - MASTER CLASS VIP
299PLN - MASTER CLASS VIP ROYAL
Festival Plan


11:30 Festival Opening
(VIP / Special Guests)


12:00 Festival Opening
(Festival Guests)


12:00 - 22:00
Presentations, tastings at the exhibitors' stands.


13:00 – 14:00
First Whiskey Auction - (Main Room Scene)
MASTER CLASS (Master Class Room) - VIP I


14:00 - 15:00
MASTER CLASS (Master Class Room) – VIP II
15:00 – 16:00
Whisky Tasting Competition - Stage 1 (By the stage)
MASTER CLASS (Master Class Room) – VIP III
16:00 – 17:00
Second Whiskey Auction (Main Room)
MASTER CLASS (Master Class Room) – VIP IV
17:00 - 18:00
MASTER CLASS (Master Class Room) – VIP V
17:00 - 19:00
Hankey Bannister CUP II - Bartender Competition (Home Level +1)


18:00 - 19:00
MASTER CLASS (Master Class Room) – VIP ROYAL I
19:00 - 20:00
MASTER CLASS (Master Class Room) – VIP ROYAL II
20:00 – 21:00
MASTER CLASS (Master Class Room) – VIP ROYAL III
Decision on Best Whiskey Competition (b/sm) / Whiskey / Bourbon CWF 2017
Third Whiskey Auction (Main Stage)
21:00 - 22:00
Awarding the Raffle Prizes
22:00
End of the Festival
22:30 – 05:00
After Party