What's On This Weekend // Events In Krakow // 13th & 14th October 2018
"What are you doing this weekend?"
Without fail, you will be asked this question every single Friday by co-workers, friends, children (we even ask ourselves)... but the answer often eludes us and we reply with a resounding "ummmmmmm", finger resting limply on our stupid planless chins.
When you are in a city as vibrant and active as Krakow, with a new festival or market every week, exhibitions on every corner and concerts next door, there's no reason we should be left umming and ahhing about how we're going to fill our mini-holiday-fun-space-time.
With so much going on, it can even be overwhelming - the fear of missing out on something better leaves us in a procrastinatory paralysis. We feel your pain, so, we have done the research for you.
Here is our list of the best stuff happening this weekend in music, art, fun, culture, food & more. Now, get out there and have yourself an adventure!
---
---
Saturday
---
---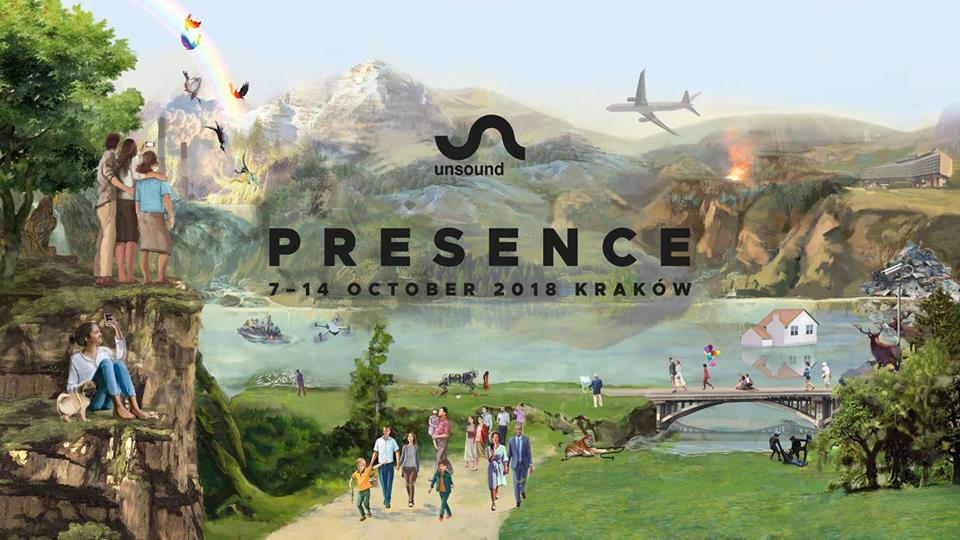 One of the most anticipated festivals of the year, Unsound is now in full swing - once more exploring the limits of possibility and messing with the metaphysical; delving deeply into our seriously dystopian 'reality'. Get ready to have your assumptions and thought patterns dismembered; emancipation through 'PRESENCE' as this year's theme revolves around the devolution of social media and technological affectation.
The line up of artists involved is comprised of new & old, local & international, famous & unknown, musical & visual... and it is extensive. Not to mention Unsound have a history of unfolding secrets, surprises & mysteries. Hidden identity, keeping us guessing, questioning our values, shifting, blending focus.
Official Website // Facebook // Full Program
Screenings // Exhibitions // Installations // Performances // Discussions // Reading Groups // Workshops
Where: Here's a list of venues
When: 7th to 14th October. we're gonna be busy.
Tickets: Buy Online
---

"International Royal Cracow Piano Festival is the first cultural event taking place in Krakow, which is fully devoted to piano music. The main idea of the Festival is to present piano masters and young adepts of piano art experiencing their musical careers and what is more, laureates of prestigious International Piano Competitions"
"Krakow has become the cradle of great piano traditions. The Festival organised by young generation of pianists, graduates of the Academy of Music in Krakow is directed strictly to resurrect old traditions, shaping and giving them new artistic look. We are honoured to welcome here the eminent artists, who come to Krakow from all over the world to share their time, to perform and to enchant Krakow audience with touching interpretations of piano music in this magical atmosphere of the Old Town.
The Festival, during which we will have an opportunity to take part in 5 concerts, is a superb occasion to get acquainted with the works of distinguished composers also for those who are just beginning their musical adventure with classical music."
Where: Gallery of 19th-century Polish Art, Sukiennice
When: 10th to 21st October
---
"For the fifth time we have the pleasure of inviting you to the Design Fair KUP SE - this is a space where you can find unique things, among others hand-made designer products, natural cosmetics, polish handmade, jewellery, FASHION zone, dog's DESIGN zone and many other inspirations :) During the next edition, we have prepared something special for you - the BIESZCZADY zone in KRAKOW. Especially for you on this day, we have invited regional companies from Bieszczady. You will have the opportunity to buy Bieszczady regional products, crafts and meet local artists. We want to bring you closer to the Bieszczady design, the tourist and gastronomic zone characteristic of this region."
Where: Dolne Młyny
When: 12 AM to 7 PM
---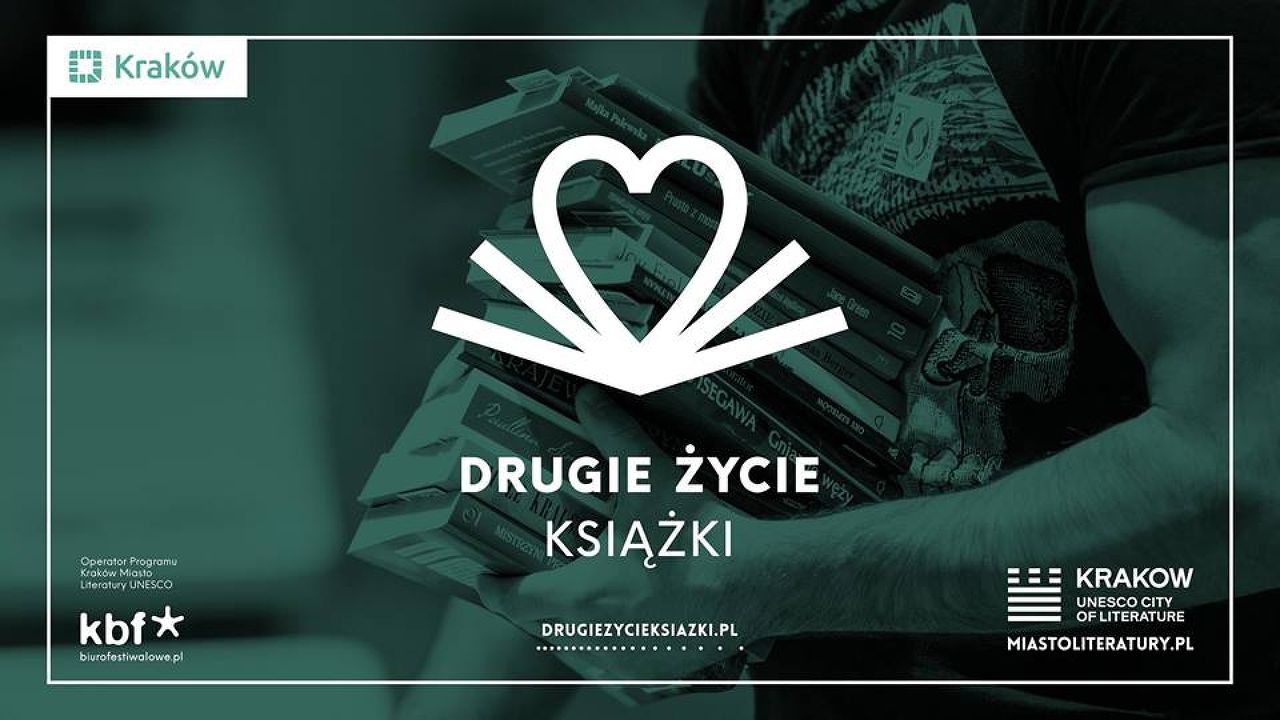 Celebrate the beauty of reading with Krakow's favourite Second Hand Book Fair! There will be creative workshops, lectures and meetings, attractions for children, delicious coffee, a cosy picnic atmosphere, and above all - thousands of fabulous books to browse through! Got some lonely books sitting in your bookshelf? Bring along the books you've already read and exchange them for some new, mysterious unread books! If only we could do the same with boyfriends...
Where: Plac św. Maria Magdalena, Old Town
When: Sat & Sun 10 AM to 7 PM
---
On October 7, 1879, the Krakow City Council adopted a resolution establishing the National Museum in Krakow. Until the end of the First World War, it was the only large museum accessible to the public in Poland and is still the institution with the largest number of collections, buildings and permanent galleries. In 2019, the National Museum in Krakow is planning a great birthday jubilee, and its foretaste awaits us at the beginning of October 2018, during the 139th birthday of MNK.
The birthday program will include free admission and guided tours of all exhibitions and galleries. Special attractions include film screenings of the winners of the International FF Etiuda & Anima 2017, Cracovia Danza ballet performance "Wyspiański." A sound of words dance in the Main Building and the inaugural concert of the International Piano Festival at the Gallery of Polish Art of the 19th Century in Sukiennice.
On Friday (October 5) the admission ticket for permanent and temporary exhibitions at half price. On Saturday and Sunday (October 6-7) admission to permanent and temporary exhibitions free of charge.
Where: Muzeum Narodowe w Krakowie
When: Fri 5th - Sun 7th Oct
---
"An Interdisciplinary Art Festival. We are an artistic organization that focuses on dialogue between artists and the interdisciplinary nature of art. We have been operating for 5 years by organizing an original festival known previously as the Kołłątajowski Przegląd Sztuki. This time we're taking you to the hot Miami Vice - we will go back to the fascinating 80s and to the sounds of synthesizers! "
Three days of concerts, DJs, theatre performances, visualisations & exhibitions. Click here to check out the line-up.
Where: FORUM Przestrzenie
When: 4th to 6th
How Much: 30-50zl Buy Online Here
---
Poland seems to have an endless list of reasons to celebrate and we are definitely not complaining! If you've never experienced of these country-wide 'Noc ..' / 'Night of...' then you better get your ass into gear this time - you've been seriously missing out. There's been a Night of the Museums, Night of Jazz, Night of Theatre most recently a Night of Science and a Night of the Temples... this time it's a night of POETRY!
This means that in loads of completely different types of locations across the city, a whole lot of different things will occur! Countless workshops, special exhibitions, guided tours, concerts, film screenings, performances and every other kind of activity you can think of... plus a bunch you never even knew existed! The way that the participating bars, clubs, restaurants, museums, cinemas, institutions, schools, galleries, theatre groups, musicians, writers and city government interpret this theme can be abstract or right on the nose.
Where: Various Locations
When: Overnight between Sat & Sun
How Much: Everything is free
---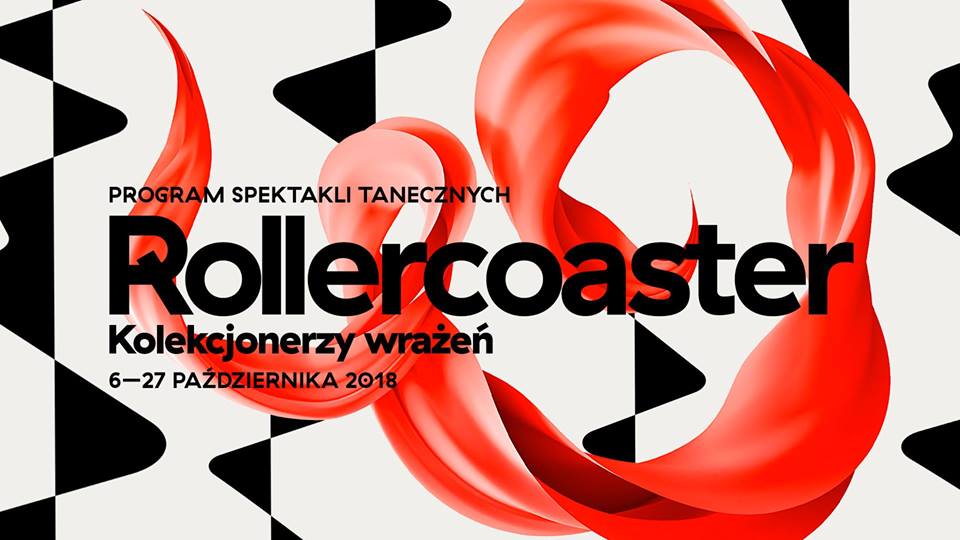 "Rollercoaster: Collectors of Sensations' is a programme of presentations of Polish dance carried out by the CRICOTEKA Centre for the Documentation of the Art of Tadeusz Kantor as part of the 'Scena dla Tańca 2018' [Stage for Dance 2018] project of the Institute of Music and Dance. The project's curators, Paweł Łyskawa and Eryk Makohon, draw on Bauman's concept of postmodern man, based on four personality models (the tourist, the stroller, the vagabond and the player)."
Where: Cricoteka
When: 6th to 27th October
Tickets: Buy Online
---
Tonight we behold the Grand Finale Concert of the 52nd Organ Days, starring Dariusz Przybylski, Jan Jakub Monowid & Tomasz Młócinski.
Initiated in 1966 and organized continuously for almost fifty years, the Organ Music Days have become one of the oldest and most recognized organ festivals in Europe. The festival has hosted the most outstanding virtuosos and organists of Poland and the world. A wide repertoire of organ literature has been presented, including works from the Renaissance to contemporary music. The organ recitals are accompanied by chamber, symphonic and oratory concerts. The long tradition of the festival has undoubtedly contributed to the popularization of organ music in Poland and the formation of a loyal community of music lovers.
Where: Various Locations
When: 28th Sept to 6th October
---
---
Sunday
---
---
This year marks the 25th anniversary of the signing of a cooperation agreement between Krakow and Kiev to be joined as twin towns.
As part of the Jubilee of Days of Kiev, the Pod Baranami Cinema invites you to an overview of Ukrainian film. The program includes projections of the latest film productions, a special screening of the digitally restored classic of Ukrainian artistic cinema and meetings with artists. Conversation with the guests of the review will be conducted by a film expert and a member of the Ukrainian Film Academy, Ołena Babij.
Kino Pod Baranami are busy bee's this weekend and there are about a million reasons to drop by the hive! Alongside Ukrainian Film Days, they will also be hosting the film portion of Unsound Festival, Special screenings for Poetry Night, and even Manhattan Short Film Festival on Sunday!
That's four unique festivals plus all the regular screenings!
Where: Kino Pod Baranami
When: Fri, Sat & Sun
How Much: Free Tickets // Pick up from the ticket office on the day of screening.
---

Polish Cut-Outs by Alicja Biała are an ever-expanding collection of over 40 collages.
The biggest ones are compositions more than two metres long. How best to capture the image of one's own country? The artist is trying to find the answer. Her method employs all possible means at her disposal: things that she has remembered and heard, archival photographs, materials found on the internet and her own shots. Alicja Biała's take on the image of Poland, as evident from her works, is that history explains the present. The exhibition will feature both new cut-outs and those illustrating Marcin Świetlicki's selection of poems Poland (A Collection of Patriotic Songs), published by Wolno Publishing House (2018).
Where: MOCAK
When: On display until 9th Dec
---
---
One of the most intriguing operatic pieces which allures with mystery and offers endless interpretations. The dream of producers and performers. But also a challenge. Authors of the staging reach to the fantastic stories by E. T. A. Hoffmann (1776-1822), which inspired Offenbach's opera.
By introducing us to the modern worlds of civilisation, real however looking ahead, they translate them into the contemporary language. Realism and fantasy, contemporaneity and a futuristic vision – this is the poetics of the staging. In terms of music, the performance presents a selected version of the opera which, after all, was not finished by the composer. Except for the best known "Barcarolle" and "Olympia's Aria", we are going to hear plenty of other magnificent arias and terzettos, pastiche and parodies, which build up the musical world of the piece.
Where: Opera Krakowska
When: 6:30 PM
---
Agrafka Cinema and the Irish Culture Foundation invite to the Irish Film Festival, under the patronage of the Honorary Consul of Ireland in Poznań. They've got a fantastic programme lined up of recent Irish film from a broad variety of genres. If you are yet to experience the dry sarcasm and dark humour of these oft meloncholy folk then you're in for a wonderful experience.
Click here to check out the full programme.
---
See you again next week with more cool stuff. Enjoy your weekend 'cause you never know when death will come.
Comments