What's On This Weekend ~ Events In Krakow ~ Arka Horoscope ~ 16th to 18th August 2019
"What are you doing this weekend?"
Without fail, you will be asked this question every single Friday by co-workers, friends, children (we even ask ourselves)... but the answer often eludes us as we reply with a resounding "ummmmmmm", finger resting limply on our stupid planless chins.
When you are in a city as vibrant and active as Krakow, with a new festival or market every week, exhibitions on every corner and concerts next door, there's no reason we should be left umming and ahhing about how we're going to fill our mini-holiday-super-fun-space-time. With so much going on, it can even be overwhelming - the fear of missing out on something better leaves us in a procrastinatory paralysis. We feel your pain, so, we have done the research for you.

Arka Horoscope
16th to 18th August 2019
This is a Salamander Goddess. She has something to say. If you are reading this, then it has been written exactly for you to read at exactly this moment.
" Hmm... so much to ponder, so much to analyse and absorb but all this growth and knowledge has you fascinated. It just makes you want to way too jump far ahead of where you are before you have taken the necessary time to observe your current situation. You need to sit still and observe the changes that take place in things you have labelled as merely stationary. Be patient. Watch, absorb and settle. See the animals come out of their hiding places when they feel it's safe. Try not to figure things out or place value judgements on things just yet as you risk making assumptions that in the long run will be obstacles to your own growth and to the possibility of positive, logical and useful interactivity between yourself and others. Find the balance between water and fire.
"The reward of patience is patience" "
~~~
~~~~~~
~~~
Here are some of the mysterious doorways to your destiny. Don't be fooled by their appearance. You know which doors are truly for you, sometimes it's the opposite of what you normally would have picked, sometimes it's your abiding thoughts. Be brave. Take a chance. Turn that doorknob. Infinity is waiting....
Door 1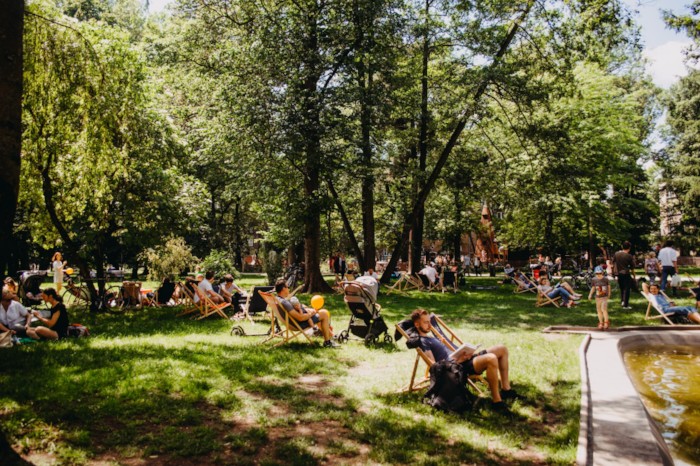 Piknik Krakowski is an amazing community picnic series, regularly held in some of Krakow's most beautiful parks. In the warmer months, the clever people behind this initiative encourage us to come out of our shells a little, leave our televisions behind and head to nature with nothing but a blanket in hand.
A delicious variety of food stalls & food trucks provide the food whilst local designers, stores & producers also sell their beautiful wares. Every picnic brings something new and different. Many charities also take the opportunity to fundraise in really cool ways.
Loads of fun activities are provided (usually for free) including various workshops and games such as soccer, yoga & meditation, So, bring your dog, your kids or just yourself and spend the day enjoying the sun and the trees!
Free admission 'cause everyone's welcome to spend their days in Krakow's magical parks :)
When: Sat & Sun - Click for full schedule
Where: Saturdays - Zalew Nowohucki, Sundays - Park Decjusza - Click for list of parks
How Much: Free!
~~~
Door 2

43rd International Folk Art Fair
You won't be able to miss the hundreds of artists, chefs, craftsmen, musicians, dancers and performers who have taken over Krakow's Main Market Square for the 43rd edition of the International Folk Art Fair [8th to 25th August].
Rows of quaint wooden market stalls have been erected beside the beautiful Sukiennice Cloth Hall, in order to house folk arts and crafts from over 400 artisans and sellers from all over Poland and the world, including various Central European countries and even from as far as Pakistan.
Daily performances by folk ensembles will take place in the afternoon, with each day bearing a different theme, whether it be a country, region, or locality.
When: 8th to 25th August
Where: Rynek Głowny
How Much: Free
~~~
Door 3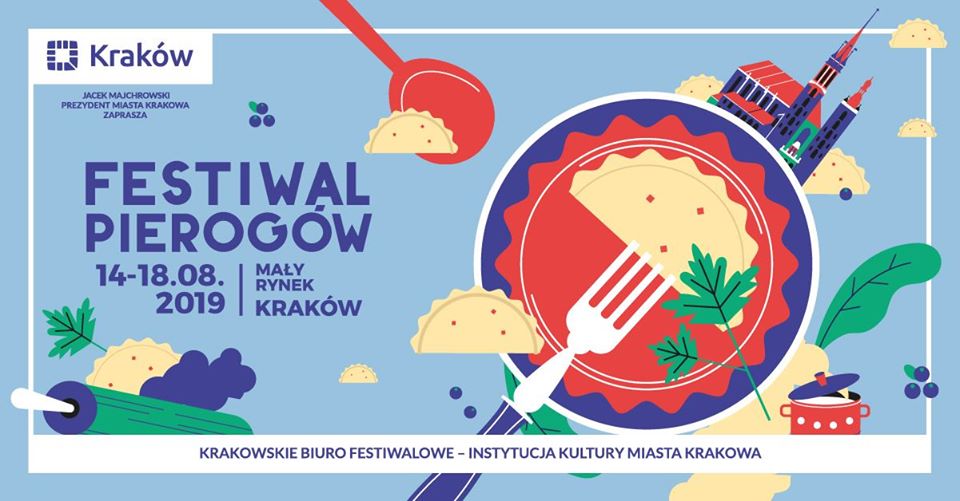 It's time for Krakow's tastiest festival, the 17th annual Pierogi Festival to take over the Old Town's Mały Rynek with an epic Polish feast of truly delicious proportions!
Polish cuisine starts and ends with pierogi. From August 14-18, 2019, tasty aromas will float across the Small Market Square: meat stuffing with golden onion, spinach, sweet cheese or blueberries, all the traditional flavours, along with modern styles with international ingredients and sweet, sticky luxurious pierogi for dessert. Deep-fried, sauteed, boiled, steamed and fresh. Small, regular and gigantic.
In addition to the traditional several days of feasting and culinary workshops, a rich artistic program is waiting for us.
When: 14th to 18th August
Where: Mały Rynek
How Much: Free
~~~
Door 4
Tomorrow // MOCAK Summer Cinema
You are invited to a very special series of evening film screenings, in association with The Museum of Contemporary Art in Krakow's exhibition 'Nature in Art'. This outdoor summer cinema screening series takes place weekly, showing a new film or documentary every Friday at 9 pm in the MOCAK arcades.
'Nature is ubiquitous in the cinema. It accompanies the protagonists as a background, landscape, context, situation, but also a mirror in which their internal and external travels are reflected. Nature is an important structural element of the film world, but its function is not limited to decoration – on its background man with his affairs turns out to be only an episode in a powerful process of transformation dictated by the slow rhythm of nature. Selected proposals show a wide spectrum of possibilities in which nature is presented and used in the cinema.'
This Weeks Film:
'Tomorrow'
Directed by Cyril Dion & Melanie Laurent
"TODAY, we sometimes feel powerless in front of the various crises of our times. TODAY, we know that answers lie in a wide mobilization of the human race. Over the course of a century, our dream of progress commonly called "the American Dream", fundamentally changed the way we live and continues to inspire many developing countries. We are now aware of the setbacks and limits of such development policies. We urgently need to focus our efforts on changing our dreams before something irreversible happens to our planet. TODAY, we need a new direction, objective... A new dream! The documentary Tomorrow sets out to showcase alternative and creative ways of viewing agriculture, economics, energy and education. It offers constructive solutions to act on a local level to make a difference on a global level. So far, no other documentary has gone down such an optimistic road... TOMORROW is not just a film, it is the beginning of a movement seeking to encourage local communities around the world to change the way they live for the sake of our planet."
All films have Polish subtitles.
Where: MOCAK
When: 5 July to 30 August, Fridays at 9 pm
How Much: Admission 1zł.
~~~

Door 5
Nocna Zmiana - Pop-up Night Market
Nocna Zmiana is Krakow's first-ever pop-up night market!
"After several years of searching, we finally managed to find a place where we can eat, drink, dance and celebrate life together. Get ready for summer nights full of delicious street food, craft drinks and good music. We also plan workshops, themed zones, concerts, cavities, stand-ups and other accompanying events. In the 2019 season, we are waiting for you in the garden at the back of the 100th Anniversary Hall of Cracovia on seven summer weekends, from Friday to Sunday"
When: 16th to 18th August, Fri 4 pm - 2 am, Sat 2 pm - 2 am, Sun 1 pm - 11 pm
Where: ul. focha 40
How Much: Free
~~~
Door 6

2nd Kraków International Green Film Festival
This international festival of ecological films is a celebration of cinema fueled by an aspiration to communicate to the public vital messages of environmental education and sustainable development.
This 8 day series of outdoor screenings will be accompanied by eco workshops, educational meetings, lectures and other artistic activities focused on improving the culture of life in accordance with green values. Pop-Up Cinemas will be located amongst the beauty of Krakow's natural spaces such as Przystań Na Plaży & Bulwar Czerwinski.
When? 18th to 25th August 2019
Where? Various Locations
How Much? Free
~~~
Door 7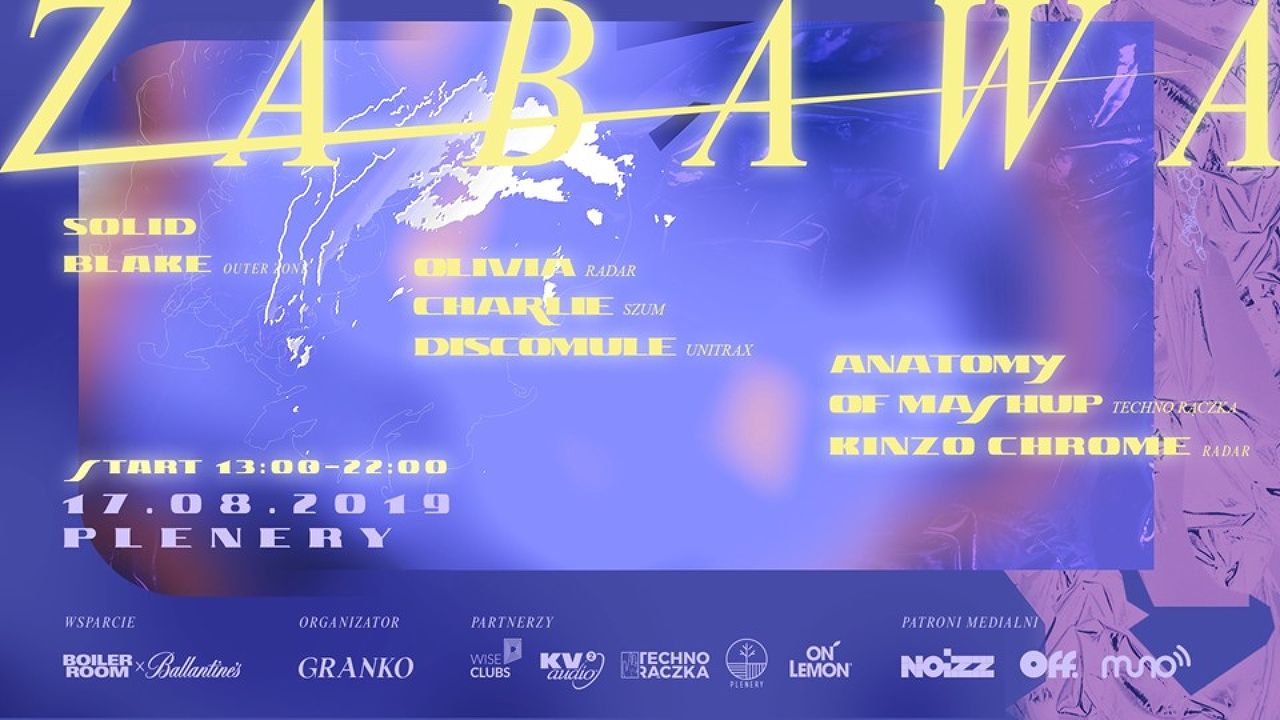 Zabawa #1 w/ Solid Blake (CPH) // Open Air Day Party!
"Let us introduce you to a new form of partying"
Head over to błonia green spaces this weekend to take part in an amazing free, outdoor daytime party, partnering up with the Boiler Room x Ballentine's, Off Radio & more. entertainment. Supercharge your sun-bathing like never before with DJ's galore. - we start at noon, we stay until dark. There will also be lots of fun & surprises in store such as a Vinyl Market from Winylmojapasja.pl, Panel Talks, and even DJ Workshops

DJ Line Up:
Solid Blake
https://soundcloud.com/solid_blake
Olivia (Radar, Oramics)
https://soundcloud.com/olivia-ungaro
Charlie (Szum)
https://soundcloud.com/charlieszum
DiscoMule (Unitrax, Off Radio Kraków)
https://soundcloud.com/discomule
Kinzo Chrome (Radar)
https://soundcloud.com/kinzo-chrome
Anatomy Of Mashup (Techno Rączka)
https://soundcloud.com/anatomyofmashup

When? Saturday, 1 pm to 10 pm
Where? Focha 41, Blonia
How Much? Free
~~~
Door 8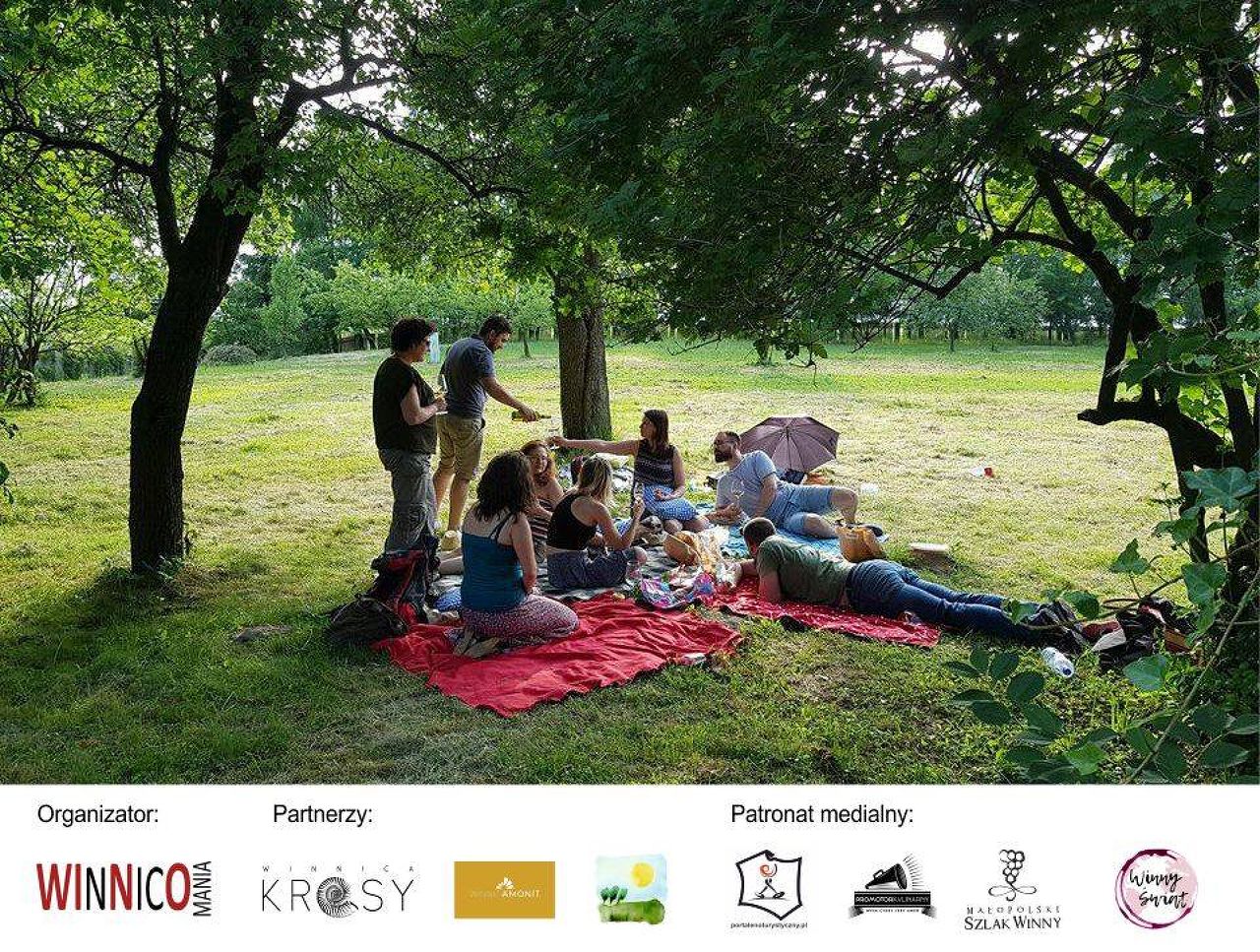 2nd Jurassic Wine Picnic // II JuRajski Piknik Winiarski
"Winnicomaniacy are about to set off for a second wine picnic in the paradise of Jura Uplands just outside of Krakow.
All in one time and place you will be able to enjoy wines from three Jurassic vineyards - in wonderfully hospitable thresholds and Plein-airs. The vineyards joining us this year will be Winery KRESY, Winnica Słońce i Wiatr and Winnica Amonit. You can't miss it!
Wine, vineyards, good food + picnic idyll = the finest plan for a lazy Sunday. Come solo or in the company of friends, acquaintances, family, beloved pet. There is a place for everyone. And for the more active and curious, a tour of the vineyard, visiting the winery and endless conversations by the vine, about the wine."
Where: Winnica Kresy, Stoki-Kresy 35, 32-043 Skała
When: 12 pm to 6 pm
How Much: Buy Tickets
~~~
~~~ ~ ~~ ~~~~ ~ ~~~ ~~~ ~ ~~~ ~~~ ~~ ~~~~~~~~
good luck
Comments