What's On This Weekend – Events In Krakow – 8th to 9th June 2019
"What are you doing this weekend?"
Without fail, you will be asked this question every single Friday by co-workers, friends, children (we even ask ourselves)... but the answer often eludes us as we reply with a resounding "ummmmmmm", finger resting limply on our stupid planless chins.
When you are in a city as vibrant and active as Krakow, with a new festival or market every week, exhibitions on every corner and concerts next door, there's no reason we should be left umming and ahhing about how we're going to fill our mini-holiday-super-fun-space-time. With so much going on, it can even be overwhelming - the fear of missing out on something better leaves us in a procrastinatory paralysis. We feel your pain, so, we have done the research for you.

Arka Horoscope
8th to 9th June 2019
If you are reading this, then it has been written exactly for you to read at exactly this moment.
"Be patient. This is a time of releasing the old. All will be revealed in its proper time. You have outgrown your form and it is time to move into your new one... but you cannot push the river. Your body and mind are currently undergoing great changes - "downloading". Activating and bonding flows. Allow yourself to shift, allow yourself to grow. You cannot stop it. It is inevitable. We advise you to allow it only because it hurts YOU when you resist the natural evolution and we love you - we don't want you to hurt. Be kind to yourself and relax. Only good things are coming. Right now you cannot comprehend. You will understand eventually but the change is so big and so different that it will take much time for you to recognise it. Keep removing resistances, shed your old skin like a snake. Open your heart, trust, and breathe through this birthing process.
Enjoy, embrace... don't take it all so seriously. "
~~~
~~~
Here are some of the mysterious doorways to your destiny. Don't be fooled by their appearance. You know which doors are truly for you, sometimes it's the opposite of what you normally would have picked, sometimes it's your abiding thoughts. Be brave. Take a chance. Turn that doorknob. Infinity is waiting for you....
Door 1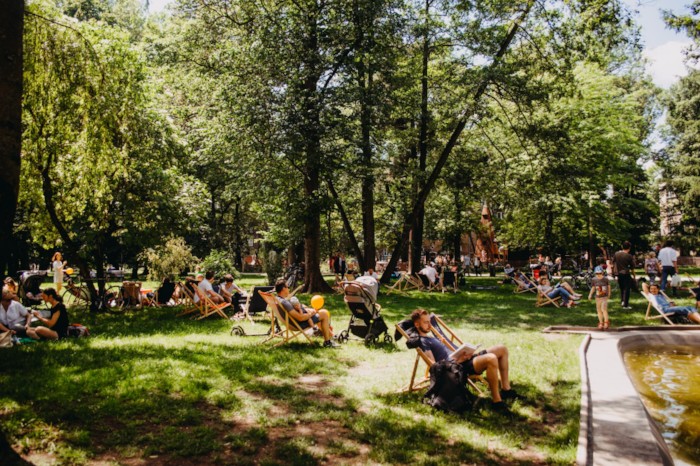 Piknik Krakowski is an amazing community picnic series, regularly held in some of Krakow's most beautiful parks. In the warmer months, the clever people behind this initiative encourage us to come out of our shells a little, leave our televisions behind and head to nature with nothing but a blanket in hand.
A delicious variety of food stalls & food trucks provide the food whilst local designers, stores & producers also sell their beautiful wares. Every picnic brings something new and different. Many charities also take the opportunity to fundraise in really cool ways.
Loads of fun activities are provided (usually for free) including various workshops and games such as soccer, yoga & meditation, So, bring your dog, your kids or just yourself and spend the day enjoying the sun and the trees!
Free admission cause everyone's welcome to spend their days in Krakow's magical parks :)
When? Sat & Sun - Click for full schedule
Where? Sat: Stacja Zabłocie, Sun: Park Decjusza - Click for list of parks
How Much? Free!
~~~
Door 2

A special extended edition in collaboration with Festival Miłosc :)
"Do not waste books that have bored you. Keep going and find new owners for them! Who knows, maybe you will find a literary gem for yourself?
We warmly invite you for an evening of book exchanges! The Second Life Book campaign has been with us for eight years now and the program of free exchanges prepared for this year is equally interesting as before - we plan to meet in total 14 times, in various attractive locations. We prepare up to seven special editions, including the exchange of comic books at the Krakow Comic Book Festival, as well as books for children as part of the Literary Festival for Children and those in foreign languages at the Massolit bookstore. This year, we will meet traditionally in the Provincial Public Library and the Wyspiański Pavilion, but we also plan other locations!"
Each edition will have it's own special themes and location so check out the full program here to see what's coming up & where (scroll down past the Polish version for the English one)
When? 6th - 9th
Where? Plac Szczepański
How Much? Free
~~~
Door 3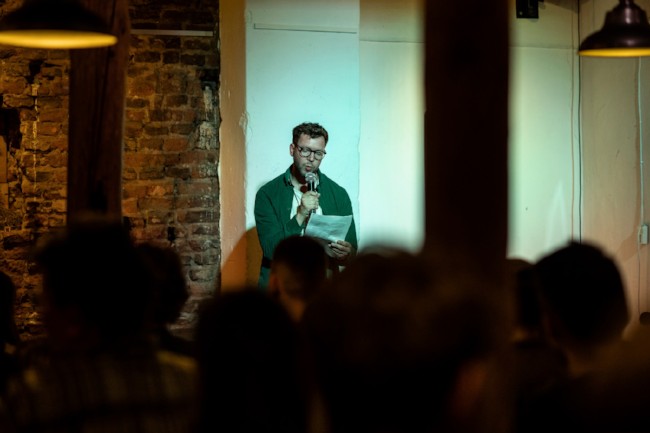 "More than 50 meetings of the main programming stream, the OFF stream and accompanying events, 4 concerts and nearly 100 guests – this is what this year's edition of the Krakow poetry celebration looks like in numbers. The Milosz Festival, the largest event devoted to contemporary poetry in this part of Europe, will take place on 6-9 June under the slogan "The Seizure of Power"." - Photo. Edyta Dufaj
When? 6th to 9th June
Where? All over the city
How Much? Mostly free

Program // Official Festival Website // Facebook
~~~
Door 4
Pure elemental manipulation alchemical infusion. Align and bond flows.
Dancing with poi is a piece of art originating from the traditions of the New Zealand Maori tribes. The participants will learn poi manipulation techniques, improve motor coordination, increase the awareness of their own body. Classes are run by Monika Skolarczyk - the founder of one of the first fire theaters in Poland - "Mandragora", the creator of many performances and fire choreography.
More Info: Facebook Event
Where: Laboratorium Umysłu i Ciała
When: 6 PM every Saturday until 29th June
How Much: Single class PLN 30, 4 classes 100 PLN, 8 classes 160 PLN
~~~
Door 5

Massolit Presents: Zinzi Clemmons
"Through intimate vignettes such as blog posts, photos, hip-hop lyrics, as well as hand-drawn charts, a novel about a daughter losing her mother to cancer. Join us for a rare occasion to hear one of America's prominent young authors read from her debut novel "of haunting fragments" (The Guardian).
ZINZI CLEMMONS was raised in Philadelphia by a South African mother and an American father. Her debut novel, What We Lose (Viking 2017), was named "Debut Novel of the Year" by Vogue, and received praise from the Atlantic, the Guardian, the New York Times, The New Yorker, and others. What We Lose was a finalist for the Aspen Words Literary Prize, the California Book Award, a Hurston/Wright Legacy Award, and the National Book Critics Circle Leonard Prize. It was longlisted for the Andrew Carnegie Medal for Excellence in Fiction, Brooklyn Public Library Literary Prize, and the International Dublin Literary Award. She is a 2017 National Book Award 5 Under 35 Honoree. She wrote the foreword to a new edition of Jean Toomer's Cane, published by Penguin Classics in 2019. "
When? Fri 17th & Sat 18th
Where? Massolit Books & Cafe
How Much? Free
~~~
Door 6

It's no secret that Cracovians are completely obsessed with the camera… they worship it. And If Krakow is photography's holy city then Krakow Photomonth is the extended holy feast. The ultimate celebration of light, shadow, memory, the moment and the moments missed - of the art of life. Temporary temples of film will be popping up all over the city as established galleries formulate their own impressive displays. Expect discussions, workshops, activities, parties, DJ's, concerts and, of course, loads of brilliant exhibitions. photo: Photo: M. Koval
When? 24th April to 23rd May 2019
Where? Various Locations
How Much? Mostly Free
Program // Accompanying Events // Official Festival Website // Facebook
~~~
Door 7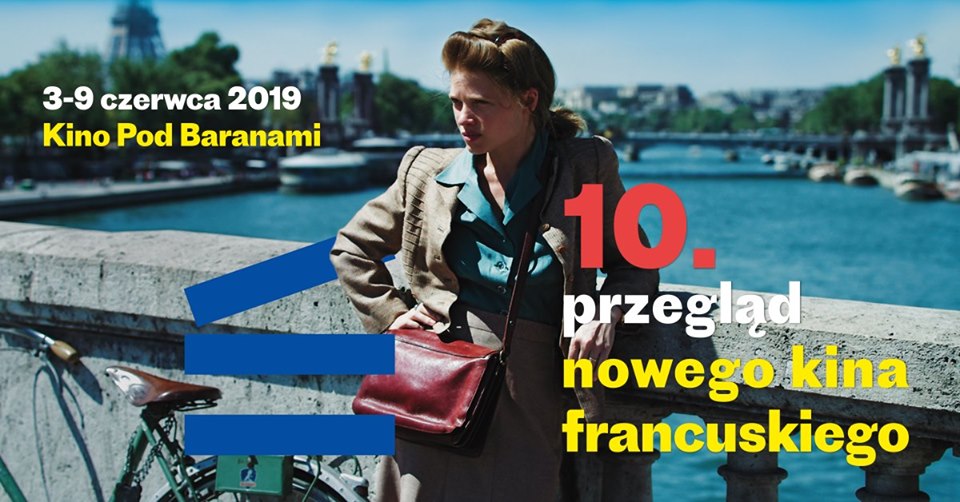 "Together with the French Institute, we invite you to the Jubilee, 10th edition of the New French Cinema Review, during which we traditionally present the best French films of recent years.
The historical part of the expedition to the country of Balzac and Napoleon will be a film set in occupied France - 'PAIN'. This intriguing adaptation of the novel by Marguerite Duras will take viewers into the middle of a dark, warlike reality. The bridge between the past and the present will be built by the wonderful Agnès Varda and her latest and unfortunately also final movie 'VARDA BY AGNÈS'. It is an autobiographical, nostalgic chat that takes viewers on a journey through the life of the artist, film art and the world: from Rue Daguerre in Paris to Los Angeles and Beijing. In combining the times, the outstanding director will be supported by the film 'The Mystery' from Henri Picek, dedicated to the story of the creation of a mysterious bestseller. He will talk about contemporary France about the strike in the factory of car parts IN WAR with Vincent Lindon in the lead role and kept in the climate of Manchester by the Sea. Together they will show life after the trauma. [...]"
When? 3rd to 9th June
Where? Kino Pod Baranami
How Much? Buy Tickets
~~~
Door 8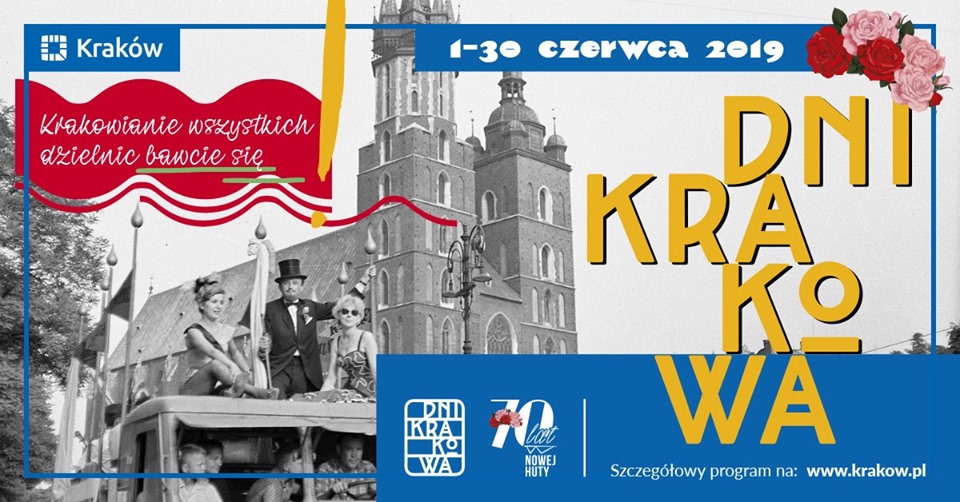 "Festivals and great outdoor events, Theatre Night and Dance Night, City Festival and the anniversary of Nowa Huta – all this and plenty more besides comprise Kraków Days!
June abounds with culture in Kraków, and for the last two years the most important events have been held under a joint banner: Kraków Days recalls the interwar tradition of a grand city festival of just that name, and serves as a testament to the incredible diversity of the programme. And although academia is winding down to well-earned summer holidays, the arts in all their forms – from music, via poetry and theatre, to dance – are flourishing!" [krakow.pl]
Where: Various Locations
When: 1st to 30th June
How Much: Mostly free
~~~
Door 9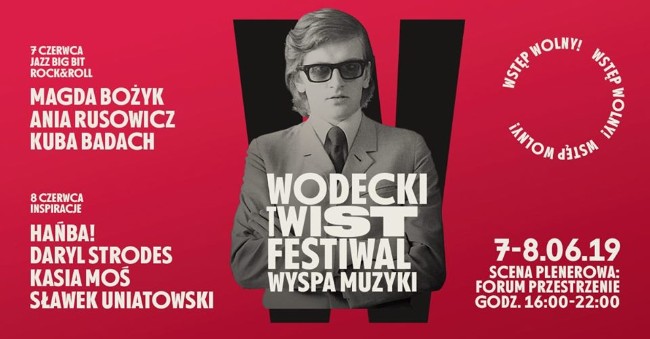 "Wodecki Twist Festival is an effect of the inspiration of the compositional output of Zbigniew Wodecki and its interdisciplinary character. The character of the Festival should be the character of his Patron, that is, what he was like as a man."
Concerts and events galore take over the city this weekend in celebration of the magnificent Zbigniew Wodecki.
When? Sat & Sun
Where? Various Locations, lots free

Official Website
~~~
Door 10

"Premiere of Leonard Bernstein's Candide, Barber of Seville comeback and three great operas - that's a brief look upon Kraków Opera Summer Festival, which will take place for a 23rd time this year. The festival has been attracting a massive audience and the stars of opera scene. Although none of us can control the weather, Kraków Opera will do everything to ensure that the temperature of artistic experience will remain high."[source:
krakow.pl
]
When? 7th to 29th June
~~~ ~ ~~ ~~~~ ~ ~~~ ~~~ ~ ~~~ ~~~ ~~ ~~~~~~~~
good luck
Comments