What's On // This weekend in Krakow // 11th to 12th August 2018
"What are you doing this weekend?"
Without fail, you will be asked this question every single Friday by co-workers, friends, children (we even ask ourselves)... but the answer often eludes us and we reply with a resounding "ummmmmmm", finger resting limply on our stupid planless chins.
When you are in a city as vibrant and active as Krakow, with a new festival or market every week, exhibitions on every corner and concerts next door, there's no reason we should be left umming and ahhing about how we're going to fill our mini-holiday-fun-space-time.
With so much going on, it can even be overwhelming - the fear of missing out on something better leaves us in a procrastinatory paralysis. We feel your pain, so, we have done the research for you.
Here is our list of the best stuff happening this weekend in music, art, fun, culture, food & more. Now, get out there and have yourself an adventure!
---
---
Ongoing // Sat & Sun
---
---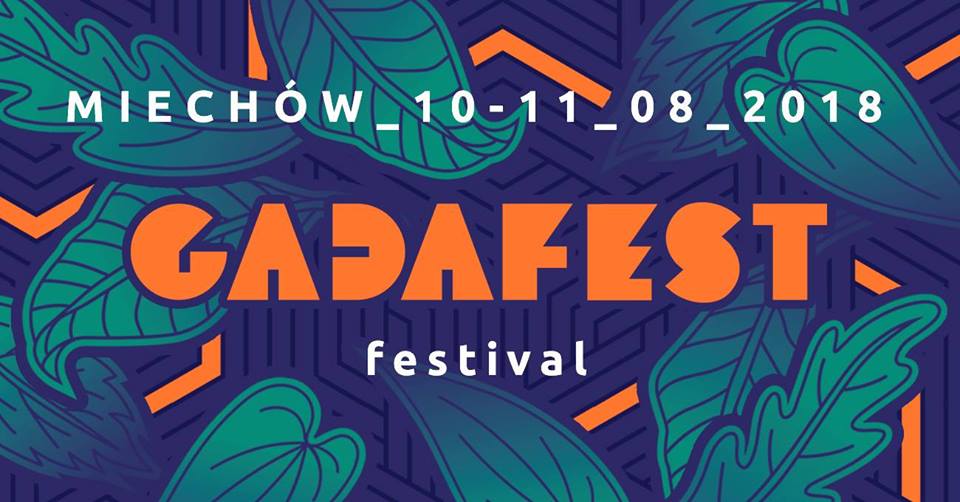 Established in 2012, this amazing free festival takes place not too far from Krakow, up in the green hills of Miechów, northern Małopolska. Gadafest isn't focused on one trend or style, instead, they choose their artists based on energy and honesty. This is an environment designed by and for people with great passion, who want to give something different and exchange good energy. Enjoy performances, concerts, workshops held in unique spaces and filled by unique people. The coolest thing about this 3-day journey through sound, colour, energy, mind & heart, with a huge line-up of terrific artists.. is that it won't set you back 300zl like the others. Gadafest relies entirely on crowdfunding (donate here in exchange for some seriously cool swag) in order to finance this lovefest.
Where: Miechów
When: Friday 10th to Sunday 12th
How Much: All concerts are free, camping for the entire festival only 20zl (or free with a donation...)
---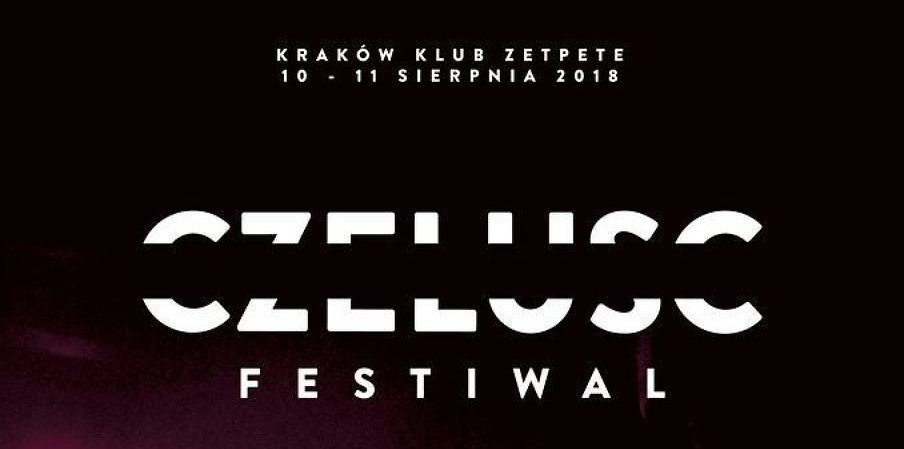 Czeluść Festival is a supreme music event with an endless lineup of amazing artists from the namesake Czeluść record label and takes place between the 10th and 11th of August at famous music venue Zet Pe Te in Krakow's abandoned tobacco factory turned hipster hangout, Tytano.
Admission is 16+. Minors - admission with the consent of parents which is available for download in the regulations: https://goo.gl/TEq71r
Where: Zet Pe Te
When: 8 PM Fri 10th to 7 AM Sun 12th
How Much: tickets - https://going.pl/czelusc-festiwal-2018
---

Piknik Krakowski is an amazing community picnic series, regularly held in some of Krakow's most beautiful parks. In the warmer months, the clever people behind this initiative encourage us to come out of our shells a little, leave our televisions behind and head to nature with nothing but a blanket in hand.
A delicious variety of food stalls & food trucks provide the food whilst local designers, stores & producers also sell their beautiful wares. Every picnic brings something new and different. Many charities also take the opportunity to fundraise in really cool ways.
Loads of fun activities are provided (usually for free) including various workshops and games such as soccer, yoga & meditation, So, bring your dog, your kids or just yourself and spend the day enjoying the sun and the trees!
Free admission cause everyone's welcome to spend their days in Krakow's magical parks :)
Where: Sat: Park Bednarskiego, Podgorze // Sun: Park Krakowski
When: 11AM to 5PM
How Much: Free
---

Holidays are the best time to make up for your book reading laziness. A momentary lull in the flow of publishing novelties allows you to pay more attention to the classics and back to reading from the past. Who among you remember the cult series KIK (Club of Interesting Books), Nike or Plus Minus Infinity? Who is unsuccessfully looking for miniatures of Artistic and Film Publishers, archival issues of Kaczor Donald or Kajko and Kokosz? We invite you to the next edition of the Krakow Book Fair, which will take place on August 11-12 at
Where: Plac św. Maria Magdaleny, Old Town
When: Sat & Sun 10 AM
---
Bet you never considered kayaks and Nowa Huta to be an existant combination, huh? Well some awesome people are surprising us all and reminding us that this communist built steel mill suburb is surrounded by some truly beautiful nature! Just have a peek at the video above if you don't believe us. This is your chance to explore a pretty secret and unexplored side of Nowa Huta that has been ignored for too long.
It's the perfect weather for getting wet and kayaking is a super fun and relaxing way to do it. Refresh yourself in the cool waters of the Dłubnia river and do something adventurous with your weekend for a change. Families, friends, couples or solo artists all welcome.
Register Here
Inquiries: ola@ecotravel.pl, +48606854029
Where: Zalew Nowohucki
When: 9 AM to 12PM // 2 PM to 5 PM, Sat & Sun
How Much: 25zl to 79zl
---

Today presenting the second in a series of stunning weekly concerts, Wawel Royal Castle's famous 'Wawel at Dusk' music festival this year takes on it's most spectacular incarnation yet; as a vessel for the celebration of 100 years of Poland's Independence.
Every Saturday, Wawel's stunning Arcade Courtyard, usually off-limits to the public, will be transformed into an orchestral feast for the eyes and ears. Boasting the shining stars of Poland's classical music scene, each concert will be performed by a team of seriously talented and expertly-trained musicians. Be seduced by the rhythms of the noble Polish heart through the expertly performed symphonies, concertos & nocturnes of Poland's most revered composers: Penderecki, Paderewski, Kilar, Chopin, Malinowski, Szałowski, Szymanowski alongside Mozart, Beethoven, Rossini & more.
Where: Wawel Royal Castle
When: 7th July to 25th August
Tickets: from selected venues
---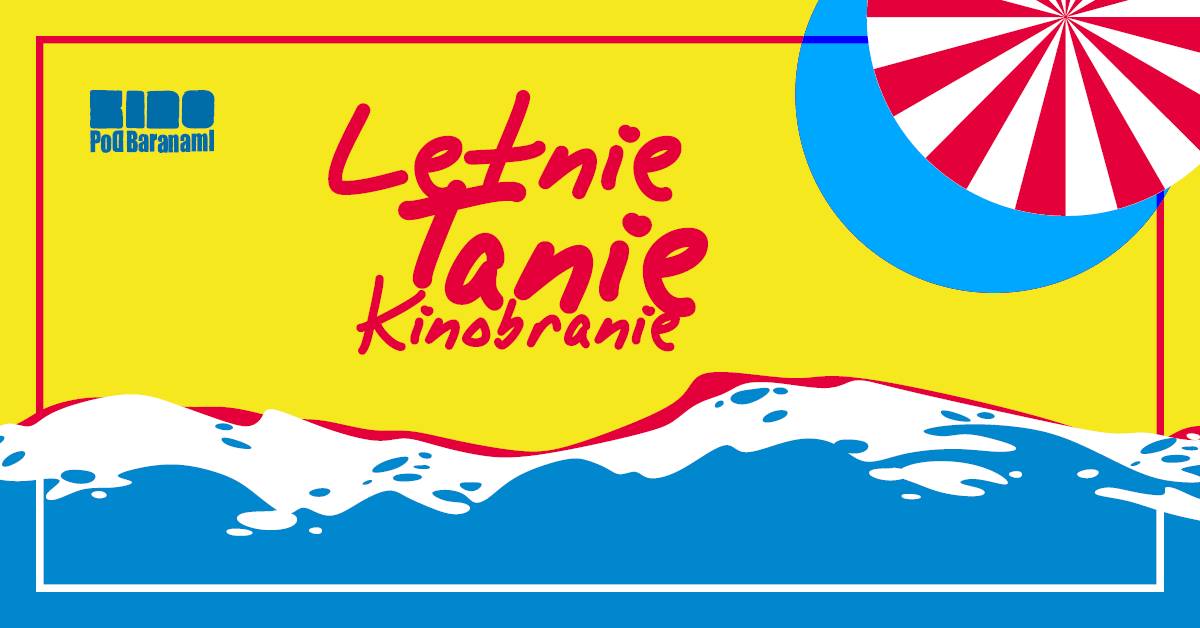 9 weeks, 140+ films, an open-air cinema at Palace Pod Baranami & a chill zone on the terrace. With tickets from 8zl, the 12th Kinobranie Summer Film Festival shuns an exclusive attitude to create a film festival of high class and quality with actual cheap tickets and we, the people, are so excited! Screening highly acclaimed modern films alongside independent pictures and cinema classics, get ready to fall in love as Kinobranie becomes your summer romance.
---
---
Saturday
---
---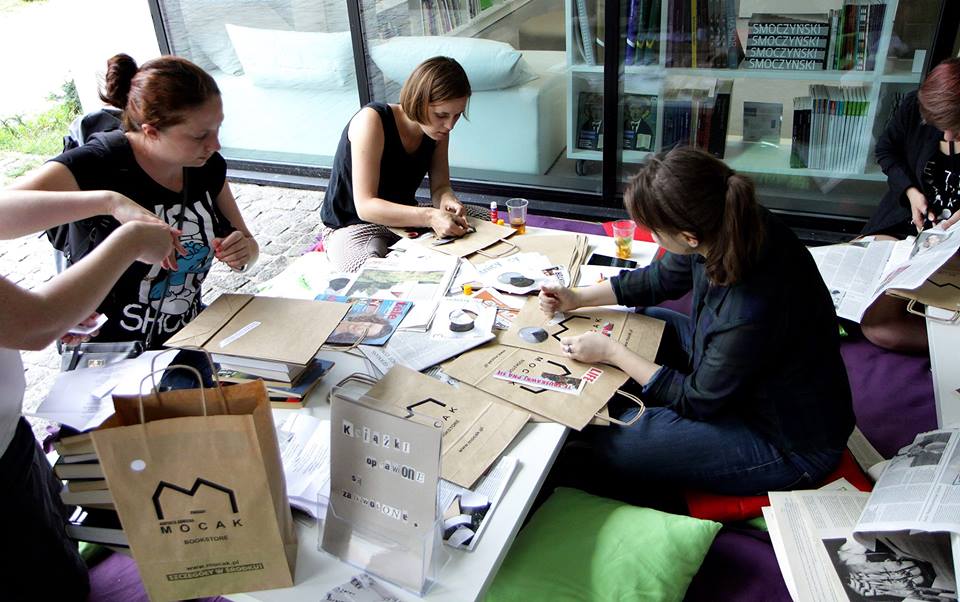 Young people and adults are invited to the workshop from the series International Art Hang-out at MOCAK, in connection with the exhibition
Ojczyzna w sztuce | Motherland in Art
. Inspired by the culture of their choice, the participants will design and make jewellery using recycled material and learn how – in a way that is as simple as it is creative – to transform second-hand materials into artistic objects.
The session will be run in English by Magda Studnicka – a graphic designer and craft artist.
Where:
MOCAK
When
: 12 AM to 3 PM
How Much:
20zl // booking necessary: nieniewska@mocak.pl or phone: (+48) 12 263 40 44
---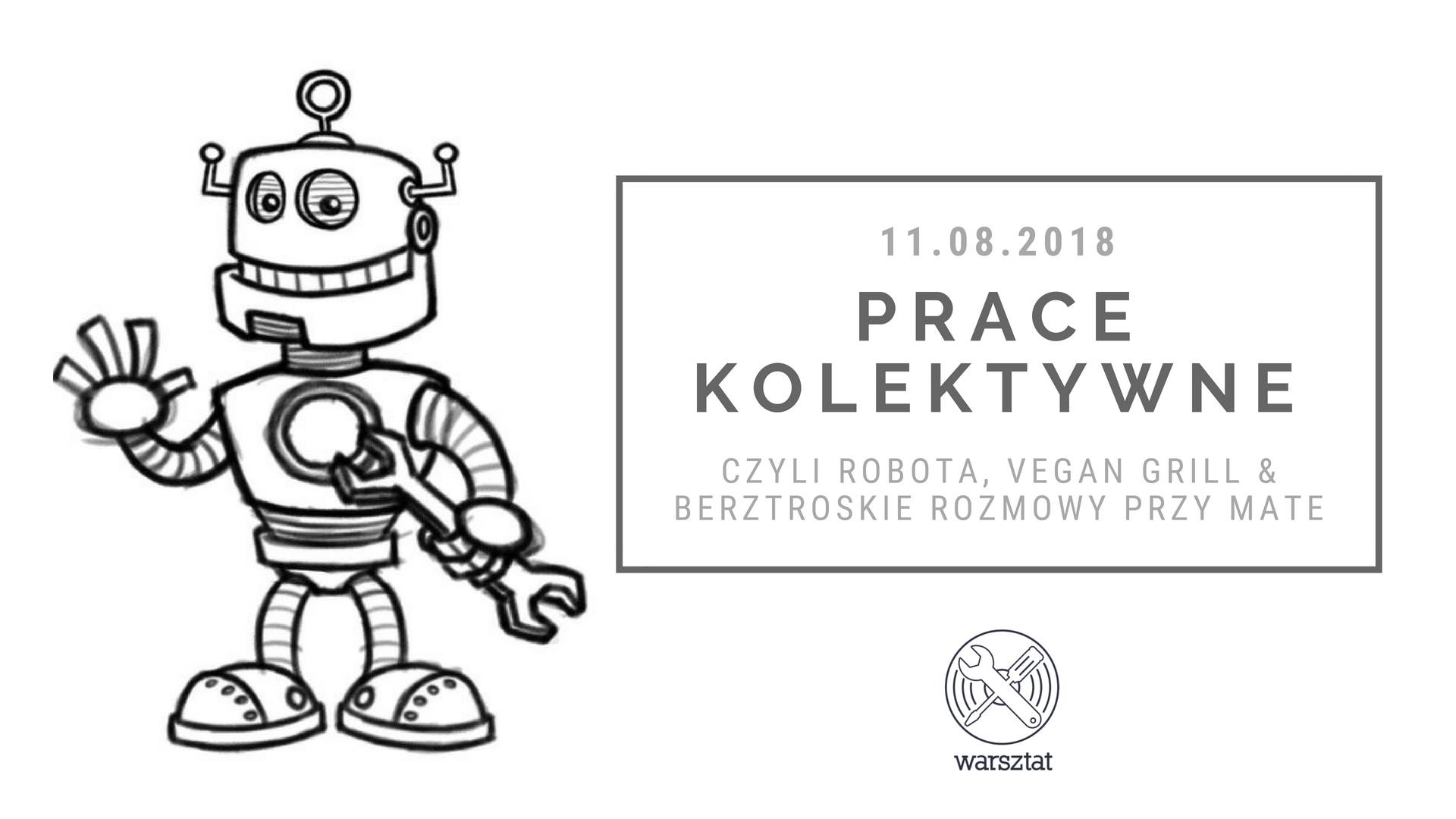 If you've ever been to a shindig at Warsztat you'll probably realise the amount of damage this wonderful mosh central would take over the season. We Krakowians are so grateful to have this space in which to truly let loose so why not help to look after our punk paradise? Warsztat are taking a moment between events to breathe some new life into their walls and they are asking for any help they can get - from super professionals to super idiots. Any help is fantastic.
Drop in for an hour, stay for the whole weekend. Put your personal touch on this icon of the Krakow alternative scene and enjoy some good tunes, good company,
vegan shakes, drinks & grill for your kindness.


Where:
Warsztat
When
: All Day Sat & Sun
How Much:
Free
---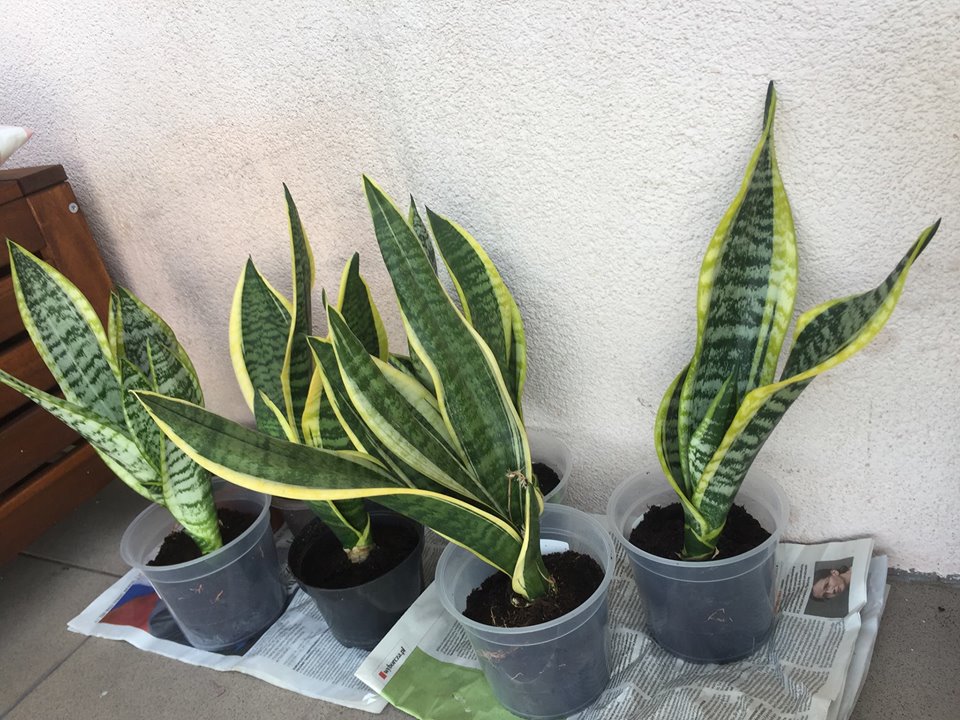 Bored of looking at the same old stuff in your apartment each day? Have you got a lamp that's really starting to annoy you? Or a really lovely pot plant that you just don't have the time to mother well? Come and exchange all your unwanted potted plants and other elements of interior design!
The rules are simple: bring things and plants in the state in which you would like to receive them. Do not bring chipped plates and spoiled calculators, this is not a waste collection. The exchange is non-cash. Things go to the general pool, we do not organize individual stands. If your stuff doesn't find a new home, take it back to yours.
---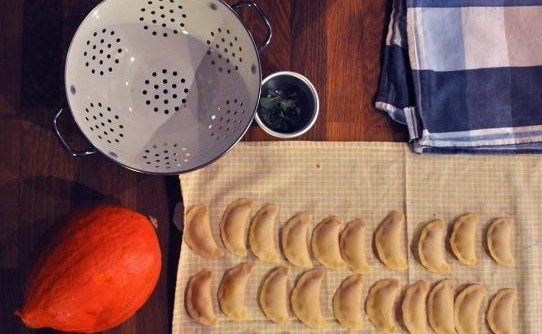 Join Marta and a host of now strangers / soon friends around a table laden with all the tools and ingredients you need to make your very own pierogi! A flamboyant sculptor & cook - Marta is the perfect person to teach you how to mould your dumplings + you will even get to try some of her other famous Polish specialities for lunch such as soup & cheesecake!
Her workshop aims to bring people together through the sharing of culture & food, the flavours of life. She's famously colourful, knowledgeable & generous and this course happens to take place at her forest paradise cottage. So, come along with some room in your belly, some room in your heart & prepare to have both filled.
Discover more unique local meals with Eataway
Where: Marta's Table
When: 1 PM to 3 PM
---
On Saturday, August 11, Kino Pod Baranami will host a unique event - IFFR Live in Sarajevo - a joint project of the film festivals in Rotterdam and Sarajevo. On screen, Chris the Swiss - a partially animated documentary film by Anja Kofmel, which has been nominated for the Golden Camera at this year's Cannes Film Festival. The screening will be followed by a live broadcast of a Q&A session with the filmmaker.
IFFR Live is a part of the International Film Festival in Rotterdam (IFFR). In January this year, viewers in Krakow together with audiences in dozens of European cities, had the chance to see films presented at IFFR. This time, IFFR Live presents a guest screening at the Sarajevo Film Festival. The film Chris the Swiss will be shown there on August 11, as well as in nine other cinemas in Europe, including Kino Pod Baranami.
Where: Kino Pod Baranami
When: 8 PM
---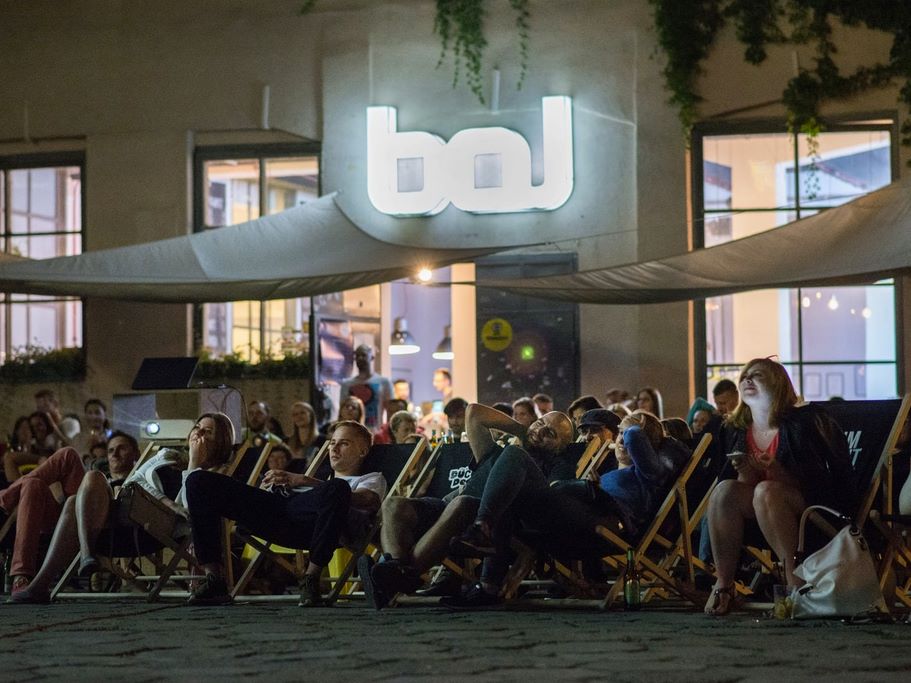 This documentary explores Sixto Rodriguez, a musician and poet who became known as the Bob Dylan of Argentina. Although his work never gained recognition in the US, he became a star in South Africa. But Rodriguez himself didn't even know. Rumours swirled about his death, disappearance... no one knew what had happened to their hero... but two die-hard fans were determined to find out. Dir. Malik Bendjelloul
BAL have made great use of their vast outdoor space and relative isolation from potentially annoyed residents, hidden away in their industrial maze behind MOCAK. This is one fantastic cinema under the stars and one fantastic bar.
Where: BAL
When: 9 PM
How Much: Free
---

In the usually calm and peaceful main square of the historical Podgorze neighbourhood... a war is about to break out! Danger everywhere, be afraid! IT'S A DANCE BATTLE TO THE BEATBOX!
Get ready for 1 on 1 battles of the best dancers from around the world in tune to the tune of world-class beatboxers. EXTREME ACTION! Who will be our champion?
Where: Rynek Podgorski
When: 7:30 PM to 10 PM
How Much: Free
---

Between 2010-2016, they formed an amazing catalogue of vinyl records, digital EPs while fulfilling their mission to promote old, forgotten Polish music and now, after two years on break, The Very Polish Cut-Outs are back to party! In June, the publishing house released the first album in their catalogue of titles - entitled "The Last Day of Summer", for which Pejzaż (Earth Trax / Bartosz Kruczyński, who co-created the legendary Birds, is hiding under this pseudonym) is responsible.
Over this summer season, several holiday events will take place across Poland with the participation of the founders of the publishing house, artists associated with the label and friends, whose musical theme will be the output of the publishing house and widely understood Polish and East European music.
Where: FORUM Przestrzenie
When: 7 PM to 3 AM
How Much: Free
---

50 Dj's, 2 clubs, art exhibitions & workshops, 1 goal: fighting cervical cancer!

Riddle: What is it? He flies over the city, brings the good times and helps the needy ... Is it Superman? Captain America? Powerpuff Girls? No, it's DJland!
DJland is an awesome festival combining alternative electronic music and charity. This year will be the eighth edition, & we will work to raise awareness of oncological diseases. All events take place no more than two minutes on foot from the Main Market Square in Krakow. Hop between dance night staples Szpitalna 1 & Swieta Krowa to explore their wild program of workshops, exhibitions and of course music from basically every DJ in Poland.
---
---
Sunday
---
---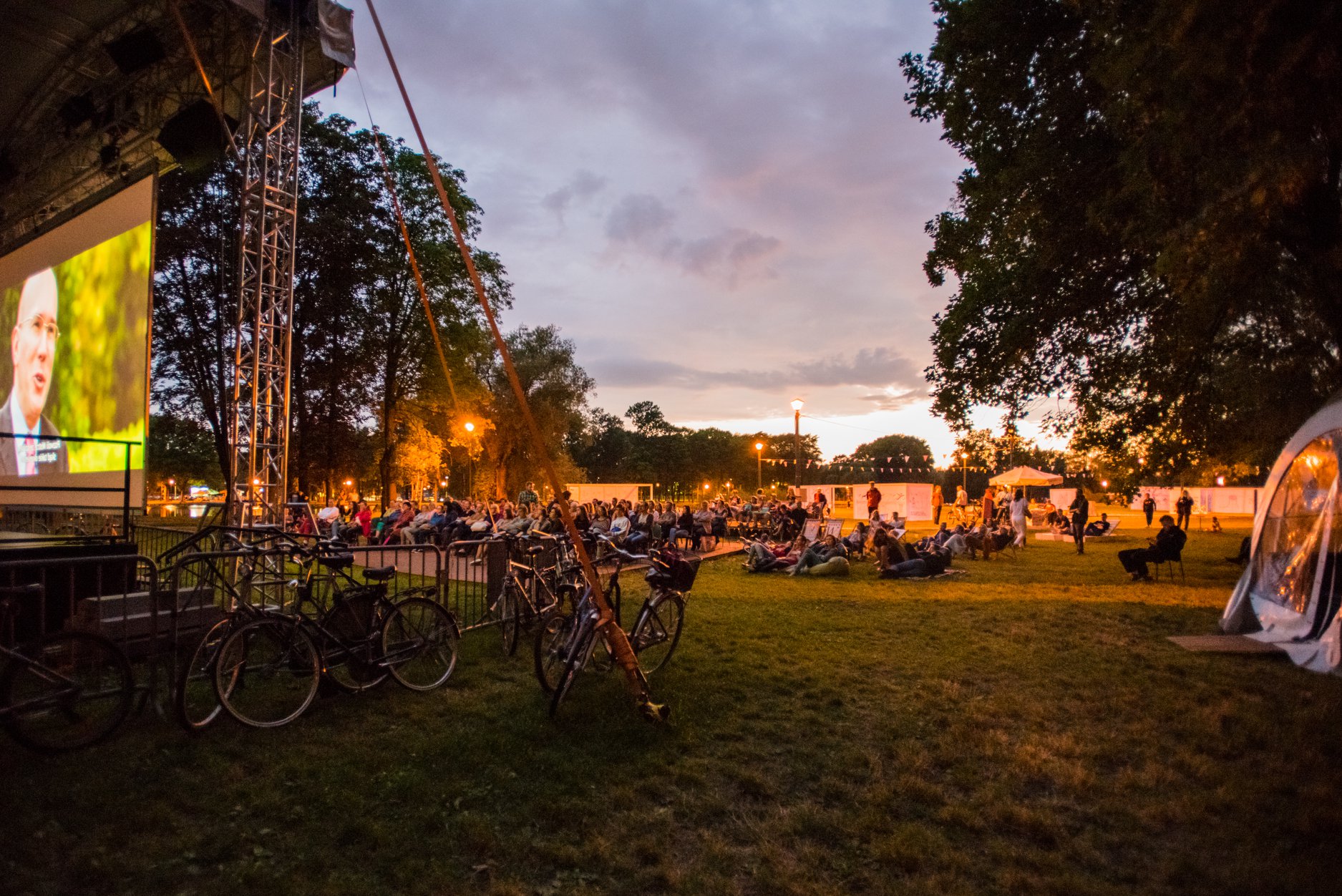 The Boulevard of Art is the perfect location for spending your Sunday evening. Head down to Nowa Huta's Lagoon and spend a peaceful night surrounded by beautiful nature and excellent entertainment such as tonight's open-air cinema screening.
At 9:00 pm, bring your blanket, bring your friends, kick back under the stars, munch your popcorn and giggle away at British working-class comedy 'Pride". "U.K. gay activists work to help miners during their lengthy strike of the National Union of Mineworkers in the summer of 1984." - IMDB
Where: Teatr Łaźnia Nowa
When: 9 PM
How Much: free
---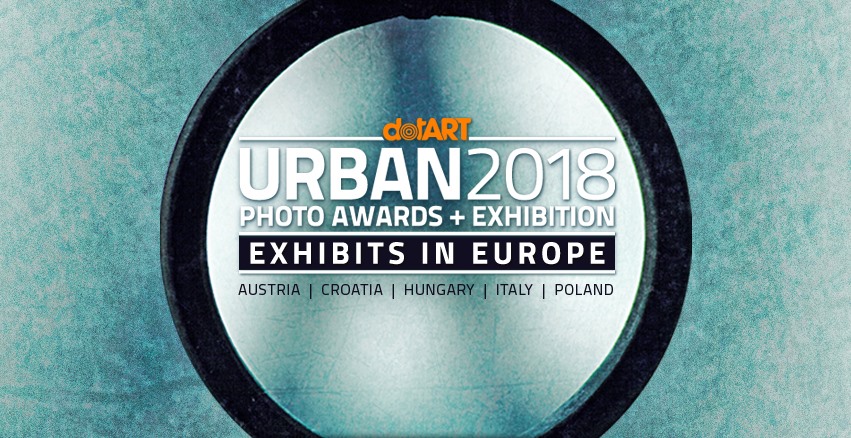 Grab a beer while you check out the best-ranked pictures from URBAN 2018 Photo Awards. Displayed all around Europe as unusual "travelling exhibit previews", why not welcome their stay in our city with a 'Na zdrowie' and some appreciation. 400+ photos and 20+ portfolios among Selected Photographers will be exhibited.
Where: Klub Alchemia & Pierwszy Lokal na Stolarskiej po lewej stronie, idąc od Małego Rynku.
When: Until Sept 16
---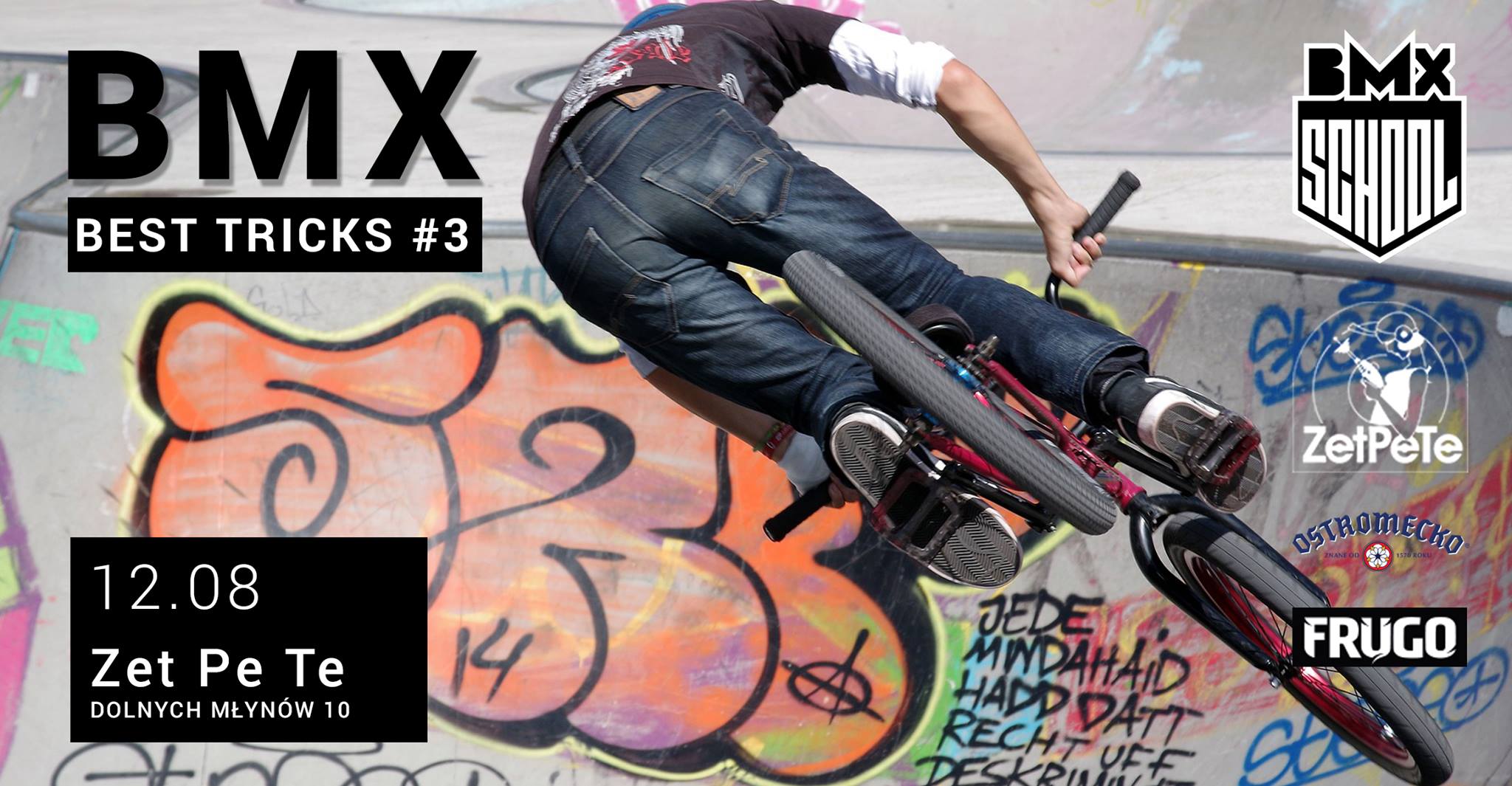 The third edition of the BMX Best Tricks project kicks off this Sunday at Zet Pe Te. This time, the obstacle prepared for the riders will be a bank with a sub box. Also, from 2 PM, there will be free training sessions run by the Krakow BMX School! Under the supervision of coach Michał Basta everyone can train - those who are just starting their adventure on BMX and those who want to fine-tune their tricks.
Where: Zet Pe Te
When: 3 PM to 10 PM
---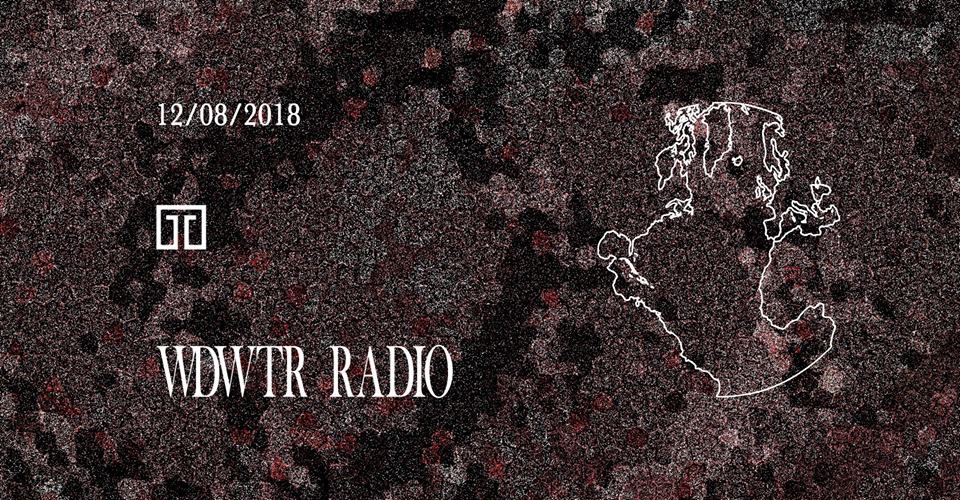 The third edition of the BMX Best Tricks project kicks off this Sunday at Zet Pe Te. This time, the obstacle prepared for the riders will be a bank with a sub box. Also, from 2 PM, there will be free training sessions run by the Krakow BMX School! Under the supervision of coach Michał Basta everyone can train - those who are just starting their adventure on BMX and those who want to fine-tune their tricks.
Where: Kawiarnia Teatralna
When: 3 PM to 10 PM
---

Do you know your shoelaces from your shipping forecasts? Fancy yourself as an expert in the sub-tropical ecology of the Amazon's rain-shadow chaparral? Got the brain cells to list off the capitals of Botswana, Bahrain, Bangladesh and the long-lost imaginarium of Bumpy Bundyland? The skillz to decipher when Britney released her Toxic masterwork? Bill and Ted their heart-string-pulling Excellent Adventure?
If so, it's likely you need to find yourself a different quiz night than ours. The most we can muster is something akin to a third-grade spelling bee; a TEFL-classroom "is this a tree or a frog?" sort of test; a dribbling, scribbling contest.
Still reading? Great. You're the sort we need: Someone who won't complain when the quizmaster insists that map of Cyprus is, in fact, Greenland, who won't kick a fuss when we deliver the 100 zolty prize money in dog-eared Monopoly notes or IOUs written on Irn-Bru labels. So, charge the thinking cap, load the cerebral cortex – LET'S GET QUIZZING.
(ALL OF THE ABOVE MAY OR MAY NOT BE TRUE. – AKA. THIS QUIZ WILL BE THE BEST IN KRAKOW – AND THAT'S SAYING SOMETHING WITH RECENT LEVELS OF COMPETITION. IT ALSO DOES HAVE A 150 PLN PRIZE FUND, WHICH ACTUALLY DOES EXIST. BE THERE FOR 6 PM.)
And just when you didn't need another reason to say BUNDLEOFFYOUBUGGER to that Sunday hangover and get on down to the rambunctious underground cavern that we all so geographically know as SZPITALNA 1, there's gonna' be side-splitting comedy (we recommend a corset to keep those laughing glands all in the right place) and a whole bout of roaring karaoke post-quiz.
Now that's a knees-up worthy of ending your week. DON'T YA THINK. *caps.
Where: Szpitalna 1
When: 5 PM Onwards
---
See you again next week with more cool stuff. Enjoy your weekend 'cause you never know when death will come.
Comments