What's On This Weekend // Events In Krakow // 30th & 31st March 2019
"What are you doing this weekend?"
Without fail, you will be asked this question every single Friday by co-workers, friends, children (we even ask ourselves)... but the answer often eludes us as we reply with a resounding "ummmmmmm", finger resting limply on our stupid planless chins.
When you are in a city as vibrant and active as Krakow, with a new festival or market every week, exhibitions on every corner and concerts next door, there's no reason we should be left umming and ahhing about how we're going to fill our mini-holiday-super-fun-space-time. With so much going on, it can even be overwhelming - the fear of missing out on something better leaves us in a procrastinatory paralysis. We feel your pain, so, we have done the research for you.
Here is our list of the best stuff happening this weekend in music, art, fun, culture, food & more. Now, get out there and have yourself an adventure!


---
---
Saturday
---
---

This city is overflowing with delicious vegan and vegetarian produce. New cafes, restaurants and brands are popping up all the time from cruelty-free entrepreneurs and lucky for the animals, eating delicious and healthy veggie food is actually beginning to become a new norm. This beautiful festival will showcase a tasty variety of Polish-made but internationally inspired snacks, meals and treats.
When? Sat & Sun
Where? FORUM Przestrzenie


---

The program includes meetings with authors from Poland and abroad, discussion panels, lectures and comic workshops for children and youth, as well as animated films, a cosplay show and a demonstration of building with Lego bricks. The festival will be graced by an exhibition prepared for the 60th anniversary of Smurfs.
There will also be an inseparable cartoon market, where - as every year - you can buy the most interesting Polish and foreign comics. The publishers are preparing several premiere comics for the festival, and we invite their authors. There will be an opportunity to get autographs and drawings from your favourite artists.
When? Sat & Sun
Where? Malopolski Ogrod Sztuki
How Much? Free


---

Ahoy Sailors! It's time again to board Krakow's foremost vessel of beats 'til sunrise! Dance the night away while floating on the waters of Poland's artery of peace, the Vistula River. Both the upper and lower decks of Barka will be packed with the warmth of Krakow's party people.
If the boats a rockin' DO come a knockin'!!!!
Line up : Marco Remus (Nerven Records / Berlin ) DE - SPEKTRAL (Underground Family) ESP - Hellboy (Eclipse Recordings / Krk) - DJ Pi (Arytmia/ Krk) - Alchemik (Arytmia / Rzeszów)
When? 21st-24th February
Where? Rynek Glowny, Klub Studio, Kino Kijow, Radio Krakow
How Much? 20/30zl
---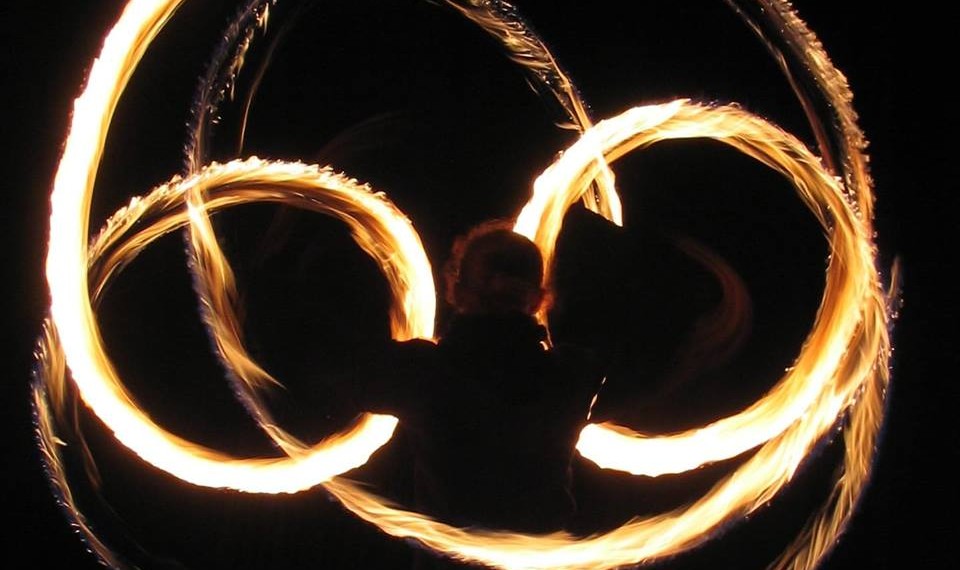 Dancing with poi is a piece of art originating from the traditions of the New Zealand Maori tribes. The participants will learn poi manipulation techniques, improve motor coordination, increase the awareness of their own body. Classes are run by Monika Skolarczyk - the founder of one of the first fire theaters in Poland - "Mandragora", the creator of many performances and fire choreography.
Where: Laboratorium Umysłu i Ciała
When: 6PM every Saturday until 29th June
How Much: Single class PLN 30, 4 classes 100 PLN, 8 classes 160 PLN
---

Spring is here and it's time for a brand new wardrobe! What better place to browse than a design fair filled with all of Krakows best and brightest fashonistas, producers, shops, designers with all their gorgeous clothes, accessories, house stuff and more on display. Plus DOGS!
When: 12pm to 7pm
Where: Dolne Młyny
How Much: Free
---
---
Sunday
---
---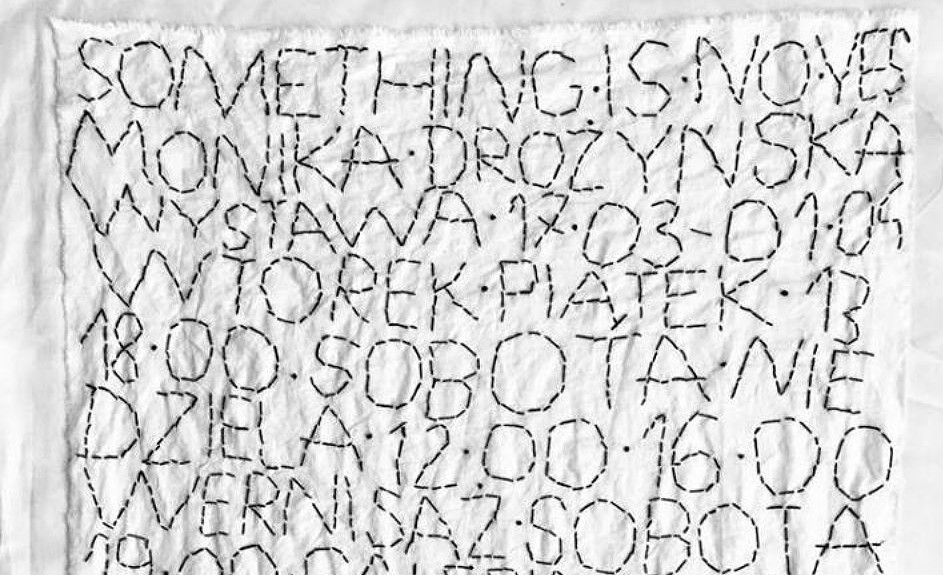 No Yes. Something isn't right. There's a lack.
"And the gallery tale, written out in three rooms, 16 embroideries in black thread on white, one in white on white, two videos and two installations in fabric, is about nothing other than lack. About a lack of provisions of appropriate amount of support. About non-compliance with norms of liberal democracy. About the omission of women in narratives of the pasts and presents. Ultimately, about deficiencies of language, of words, which are always too few to describe the current time. It is also, perhaps, an exhibition about everything that it is, finally, missing. Or else, it is the lack in itself."
When: 12:00-16:00 Final weekend! Sat, Sun & Last Day on Mon 1st
Where?: Grey House Gallery
How Much? Free
---

"Do not waste books that have bored you. Keep going and find new owners for them! Who knows, maybe you will find a literary gem for yourself?
We warmly invite you for an evening of book exchanges! The Second Life Book campaign has been with us for eight years now and the program of free exchanges prepared for this year is equally interesting as before - we plan to meet in total 14 times, in various attractive locations. "
Where: ul. Rajska 12
When: 3pm Onwards
---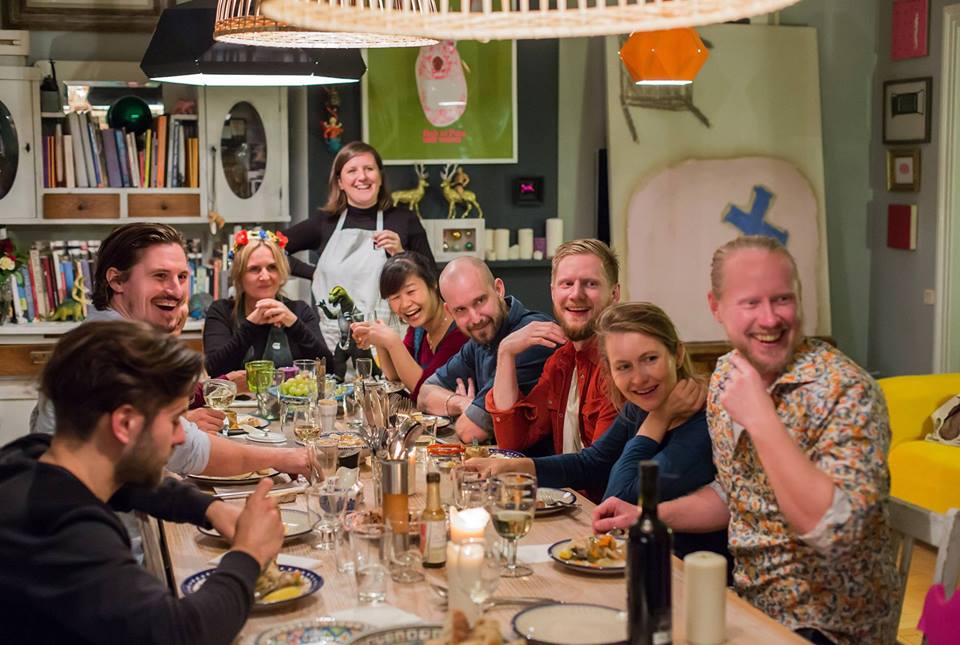 Join Marta and a host of now strangers / soon friends around a table laden with all the tools and ingredients you need to make your very own pierogi! A flamboyant sculptor & cook - Marta is the perfect person to teach you how to mould your dumplings + you will even get to try some of her other famous Polish specialities for lunch such as a delicious soup & apple pie or cheesecake, with your own handmade pierogi for the main course!
Her workshop aims to bring people together through the sharing of culture & food, the flavours of life. So, come along with some room in your belly, some room in your heart & prepare to have both filled.
More Info, Book your place // Discover more unique local meals with Eataway
Where: Marta's table
When: 10:30AM to 1:30PM
---

Learn how to make beautiful and traditional Polish Easter decorations with the real experts and some delicious food! Easter chandeliers with straws, coloured papers, accompanied little starters, soup and dessert.
All in Zamenhofa St. with your lovely hosts Gosia and Piotr
Menu includes: Homemade bread and jam and spicy homemade vegetable paste, Spicy carrot soup with cream and green parsley, Lemon cake, jelly, special plums
www.eataway.com // FB @eataway // IG @eatawaycom // +48 69327503
Where: Małgorzata & Piotr's Table
When: 11 AM to 4 PM
---

Sundays at Noon in Cheder are intimate and classical. Without pomp or sterile concert halls, no distance between the big stage and the audience, no elegant outfits, no unnecessary inflection. We return to the source of chamber music, created with small private spaces in mind. Come alone, with family, friends and over coffee, tea or wine, listen to great classical music. Every month, other composers, other musical epochs and artists.
F. Mendelssohn - String Quartet Op. 13 No. 2
K. Szymanowski - String Quartet No. 1,
A. Webern - Langsamer Satz
Played by Amelior Quartet

Where: Cheder
When: 12 Noon
How Much: Free
---

A Pre KRAKERS meeting with Rafael Jablonka - collector of international contemporary art and founder of Jablonka Galerie and Böhm Chapel. The co-speaker will be a laureate of many prestigious literary prizes, a poet, essayist, critic, translator and a longtime friend - Adam Zagajewski. Rafael Jablonka is a collector, gallery and art curator. For 30 years he ran "Jablonka Galerie" - one of the most renowned and internationally active institutions in Germany. It belongs to the most important European collectors of contemporary art, with particular emphasis on art after 1980. In an interview with Adam Zagajewski, he will talk about the beginnings of his collection, experience in running the gallery and share his opinion about the possibilities and risks on the art market and the role and importance of patronage in art. Meetings from the ArtCollecting series organized as part of KRAKERS are aimed at presenting the issue of collecting to the general public.
Where: Manggha
When: 5PM to 7PM
How Much: Free
---

"Kraków Standup Comedy presents a very special Spring Showcase 2019 this Sunday 31th March!! As you all know the 1st & 3rd Sunday of each month is Open Mic Night, with the 2nd & 4th Sundays being headliner shows where we welcome special guests from all over the world. But this month we have an extra Sunday... so what better time to present to you all an extra special show which we are calling the Spring Showcase 2019!!"
Where: Szpitalna 1
When: 8PM
How Much: 7zl
---
See you again next week with more cool stuff. Enjoy your weekend 'cause you never know when death will come.
Comments