What's On This Weekend // Events In Krakow // 24th & 25th November 2018
"What are you doing this weekend?"
Without fail, you will be asked this question every single Friday by co-workers, friends, children (we even ask ourselves)... but the answer often eludes us and we reply with a resounding "ummmmmmm", finger resting limply on our stupid planless chins.
When you are in a city as vibrant and active as Krakow, with a new festival or market every week, exhibitions on every corner and concerts next door, there's no reason we should be left umming and ahhing about how we're going to fill our mini-holiday-fun-space-time.
With so much going on, it can even be overwhelming - the fear of missing out on something better leaves us in a procrastinatory paralysis. We feel your pain, so, we have done the research for you.
Here is our list of the best stuff happening this weekend in music, art, fun, culture, food & more. Now, get out there and have yourself an adventure!
---
---
Saturday
---
---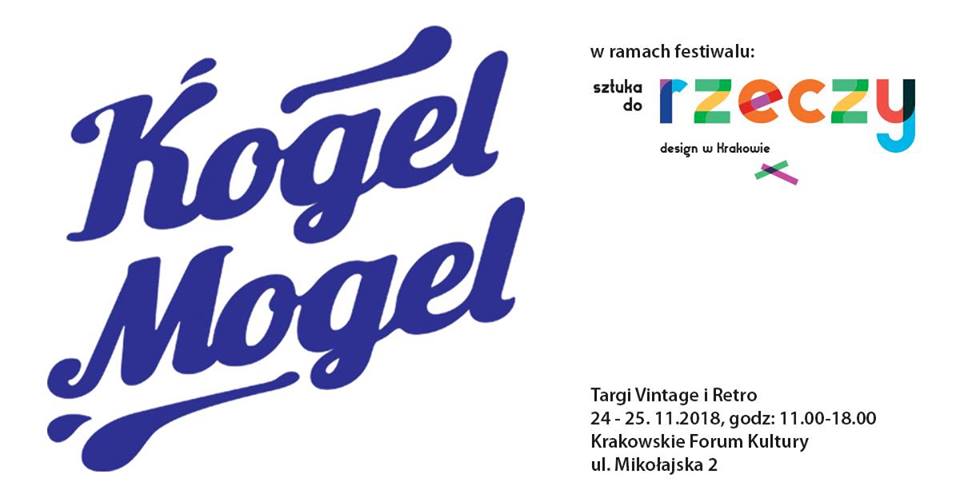 Everything was better in the past and that's a well-known fact. So, stop wasting your time with all the dumb new stuff and head over to Krakow's one and only, totally vibing, retrotacular vintage market
You'll find the coolest clothes, classic accessories, snazzy designs, retro decor to spice up your home, vinyl records, old-timey collectables, scrumptious food and... everything else vintage. All from local designers, collectors and purveyors of vintage goods!

Kogel Mogel is famous for it's retro and vintage treasures - unique, original... not from H&M! Wear true style and a story instead of a brand name. Embrace the power of retromaniac attractions such as workshops, lectures, DJs and many other surprises with the sound of old vinyl in the air.
Where: Krakowskie Forum Kultury
When: Sat & Sun, 11 am till 6 pm


---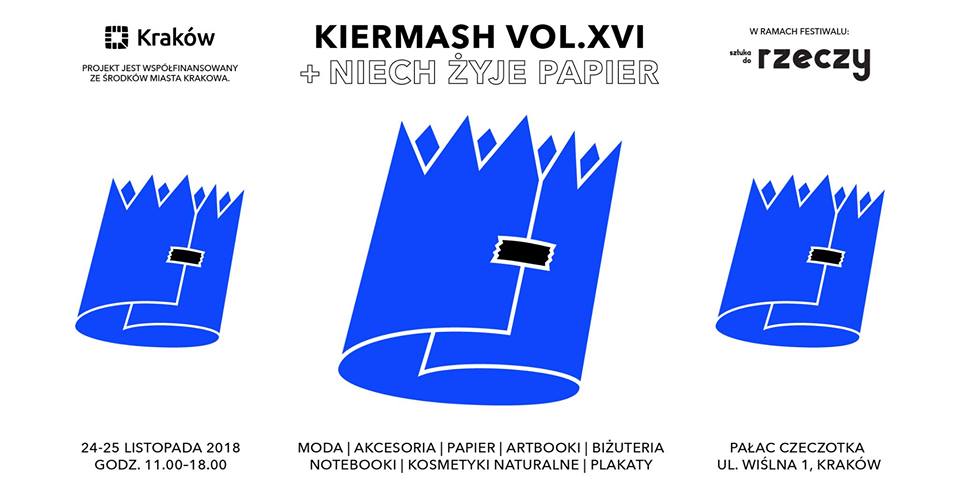 Christmas is on its way and the early bird gets the worm. This is the perfect opportunity to hunt through stalls and find the perfect presents for everyone and then keep them all for yourself because they are just so beautiful!

KIERMASH is a unique fashion, food and design fair which connects young Małopolska artists, designers, small business owners and entrepreneurs with the human population of Krakow. It is the first of it's kind to appear in Krakow and is doing wonders for the promotion and encouragement of local produce, giving a nutritious blast to the local economy and to local innovation.
Where: Palace Czeczotka
When: Sat & Sun 11 AM to 6 PM
---
In its 25th jubilee year, this magnificent animated film festival is pulling out all the stops. Spreading its three film competitions, endless film screenings, workshops, exhibitions & industry meetings out across several branches of the National Museum, Małopolska Garden of Arts, Jan Matejko Academy of Fine Arts in Krakow, Kijów Centrum & many more of the cities important institutions, Etiuda&Anima has all the feels to move you, shake you and reawaken you through colour, sound and imagination.
Where: Various Locations
When: (20th - 25th Nov) Sat & Sun, 12am to 10pm
---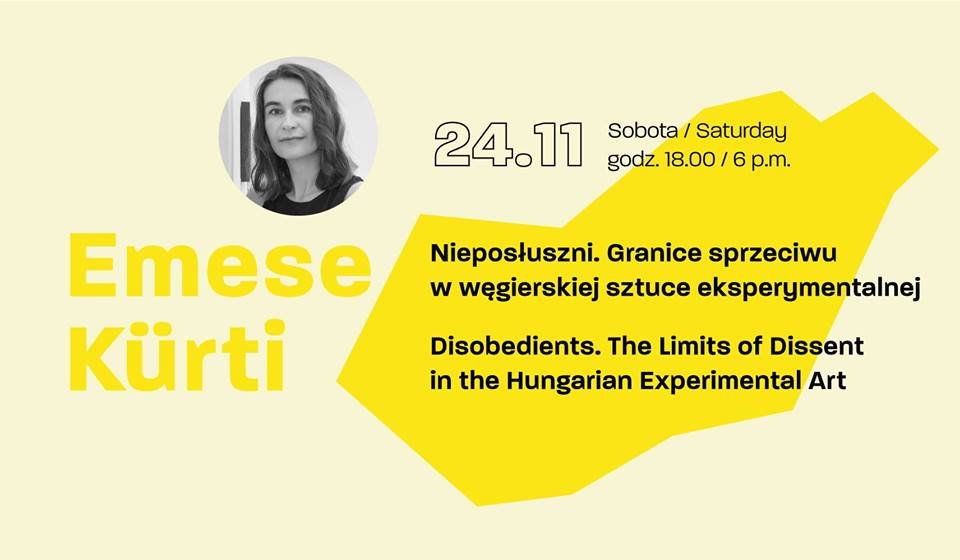 "At the end of the fifties, the first experiments of concrete and electronic music were presented in the private spheres of Hungarian underground communities. The trends of the musical avant-garde emerged outside of the institutional framework, although the main figure and representative of the new music (composer and radiologist Dr. László Végh) acted in the grey zone of the contemporary culture and politics. "The double agent" of the neo-avant-garde – as defined by one of the initiators of the first Hungarian Happening – simultaneously served for the secret police and the circles of youth subculture and progressive art in Budapest. His ambiguous and double-faced position involved his defining role in the emerging actionism from the inspiration of the experimental music. This lecture will examine the interference of avant-garde music and actionism, the ethical paradoxes of different artistic generations, and not the least the layers of subversive myths in the sixties and seventies. "
Where: Nośna
When: 6 pm to 8 pm
How Much: Free
---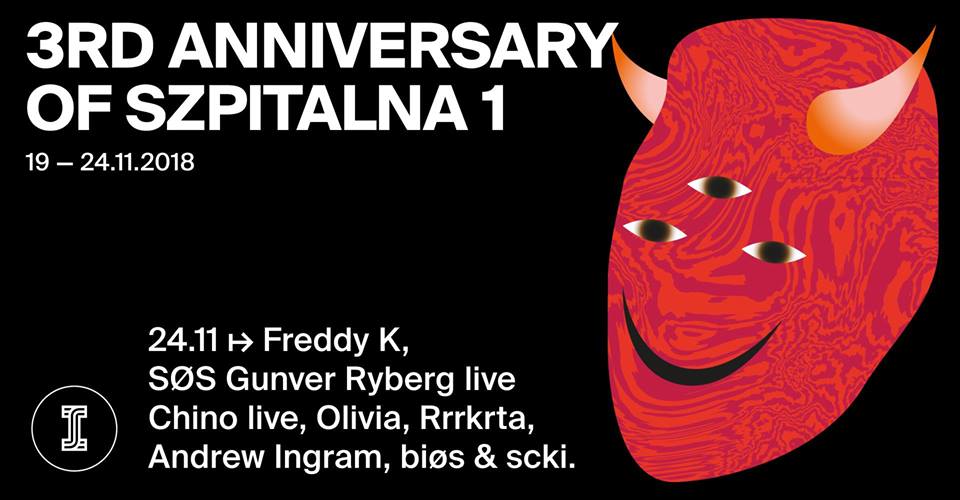 "It's fantasy, 100% real. Stay protected. Be accepted. Be celebrated!
The moment has come to celebrate 36 months of time spent together, during which we looked inside ourselves, we met wonderful artists, uniquely unique sounds and wonderful friends. We have created a world together where you can afford everything that the soul, heart and mind suggest. We let the imagination run wild, we let our emotions get carried away, we found new layers of feelings and strength for unrestrained dance.


When three years ago we took over the underground at ul. Szpitalna 1, none of us suspected that together we will do so much. We are a community, the time has come to celebrate it properly. We invite you for our joint third birthday! We will celebrate the birthday weekend together with the club's residents and friends as well as Interstellar Funk, Freddy K and SØS Gunver Ryberg live."
Where: Szpitalna 1
When: 10 pm to 8 am
Tickets: 20-40zl
---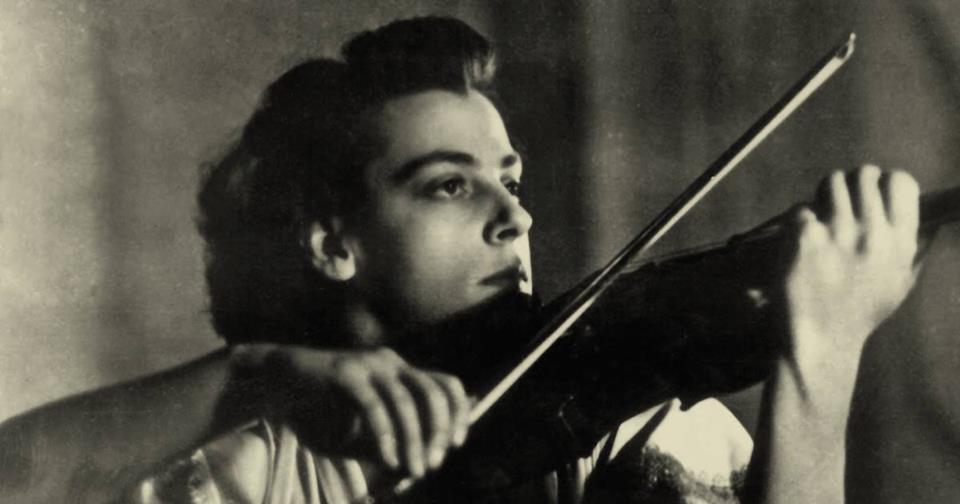 We need more positive incentives in gray and gloomy autumn. That is why in November we will play the classics twice! Cheder invites to a concert from the series "Classics at noon". On Sunday at 12:00, we play intimate and classical. Without the pomp of sterile concert halls, no distance between the big stage and the audience, no elegant outfits, no unnecessary inflection. We return to the source of chamber music, created with small private spaces in mind. Come alone, with family, friends and over coffee, tea or wine, listen to great classical music. Every month, other composers, other musical epochs and artists.
Where: Cheder
When: 12 pm to 1 pm
How Much: Free
---
---
Sunday
---
---
"Audio Art is an experimental and postmodernist art of the close of XX century and the beginning of the XXI century. Audio Art is an integration of sound and visual art. Presentation of Audio Art appears in form of the concert, performance and installation. Audio Art creates new concept of sound source: as an object and musical instrument in certain space and time. Audio Art is a "one person art": composer, designer and performer unify the whole process of art creation. Audio Art uses low and high technology. Audio Art Festival presents individual artists from all over the world. Festival also presents other non-audio art events extending the whole image of the art based on sound."
Where: Bunkier // Hevre // Akademia Muzyczna // AGH
When: 14th-25th Nov, Sat & Sun


---

"Don't need you" is a documentary film that tells the story of the origins of Riot Grrrl in the American independent music scene of the 1990s, and how this feminist movement evolved into a revolutionary underground network of education and self-awareness through music, writing, activism, and women-friendly community.
The film gives audiences a chance to meet key figures in the development of Riot Grrrl and see for themselves how these women have changed the history of music and feminism forever. The film features one-on-one interviews interspersed with rare, archival materials, including original Riot Grrrl fanzines, flyers, and photographs, as well as seldom seen footage from pioneering Riot Grrrl bands like Bikini Kill, Heavens to Betsy, and Bratmobile."
PLUS: Join the Girls to the front Zine workshop from 1-4pm earlier that day.
Where: Nośna / Warsztat
When: 6 pm
How Much: free


---

As seen in questionable bars and basements around Europe. Zackarias Branzell is born in the great white north of Sweden, 100 miles away from the closest comedy club. Mastering the art of Elk and Reindeer based comedy (there is a lot of misplaced mating calls involved), before trying his hand on humans.
Barely making a living on the European indie circuit. Talking about his home country, how some treas smell like cum and religion.
Where: Szpitalna 1
When: 8 PM to 10:30 PM
---
See you again next week with more cool stuff. Enjoy your weekend 'cause you never know when death will come.
Comments