What's On This Weekend ~ Events In Krakow ~ Arka Horoscope ~ 27th to 28th April 2019

Arka Horoscope
27th to 28th April 2019
If you are reading this, then it has been written exactly for you to read at exactly this moment. A message from H2O
This weekend you have the opportunity to refresh the water in your aquarium of life. To clean out all the mucky old stale water you've been swimming around it and dive into a fresh, natural, pure and clean ocean. Yes, that's right, we are in Krakow and a very long way from the sea... but you see, we're speaking metaphorically. There may be downsides to Krakow life but are those, next to the wild diversity of environments available to immerse yourself in, and the vast river of opportunity to explore, along which lies exactly what you need, exactly what you most desire from your purest of amber in sunshine hearts.
This weekend is a special one. Although we have access to this power normally, this weekend is filled with all powers all waters all ALL and all portals are open to you. So, be true to your limitless and divine potential when focusing your desires. Work for the world through yourself. Choose to cloak yourself in freedom and love and compassion, to soak it up, to let it run through your body. No need to feel greedy or guilty. You share it with the world by being it. You will affect everything and everyone you come into contact with share in your state of peace. You can't see what's around the corner right now and you'll have to wait to understand this more. All you need to know is that there's somewhere you need to go. Electric water.
Here are some of the mysterious doorways to your destiny. Don't be fooled by their appearance. You know which doors are truly for you, sometimes it's the opposite of what you normally would have picked, sometimes its your abiding thoughts. Be brave. Take a chance. Turn that doorknob. Infinity is waiting for you.
~~~
~~~
Door 1
"Moon King is the synthpop project of Toronto-born singer & producer Daniel Benjamin. In the early 2010's Daniel was part of the flourishing electronic music scene in Montreal, performing as a touring musician with Grimes and Sean Nicholas Savage while beginning to write & produce his own music." Nowadays he's explored the world touring with awesome acts and is releasing his own album. The most important thing about Moon King is that Moon King is such a cool name that you simply can't make bad music with it.
"ZOLC is an electronic duo from Tarnobrzeg, created by Ark Stokłosę and Martyna Gawlik. The duet is typically referred to as TUPANKOCHILL: an intersection of an electronic stupa with Polish text, subtlety with unrestrained madness, truthfulness with an imaginary creation."
When? Sat, 8pm
Where? Klub RE
How Much? 25zl - 30zl, Buy Online
~~~
Door 2

Earth Day Strike
From an extensive program of extended (Sat&Sun) Earth Day events in Nowa Huta such as an EarthStrike march to an international "die-In" with Extinction Rebellion and even a river valley cleanup effort in Olszanica, there are plenty of ways to look after the planet (aka our home) this weekend. Earth is always looking out for you and has provided humanity with everything it needs to develop. Clearly, we aren't that developed if we think we own what literally made us. The earth is your god - pay homage to mother nature and spend a weekend worshipping her for once.
You can do this on your own wherever you are, and at any time. Just change your perspective to one of respect and awe. Stop letting big corporations charm you with shitty reasoning and scientific lies while they destroy your forests, pollute your air and fill your oceans with literal shit. It's not an accident. They know what they are doing. They are doing it on purpose so CARE. Stop being blind. Stop pretending there are excuses. This is not evolution - it's decay. Change our future. Stop rich old men from selling your future so they can buy a private jet for their dog. Or so they can build stations on mars to protect their own family when the earth is uninhabitable. Lets be real - they aren't taking you to mars with them.
When? Sat & Sun
Where? Nowa Huta & Other Places
How Much? Mostly Free


~~~
Door 3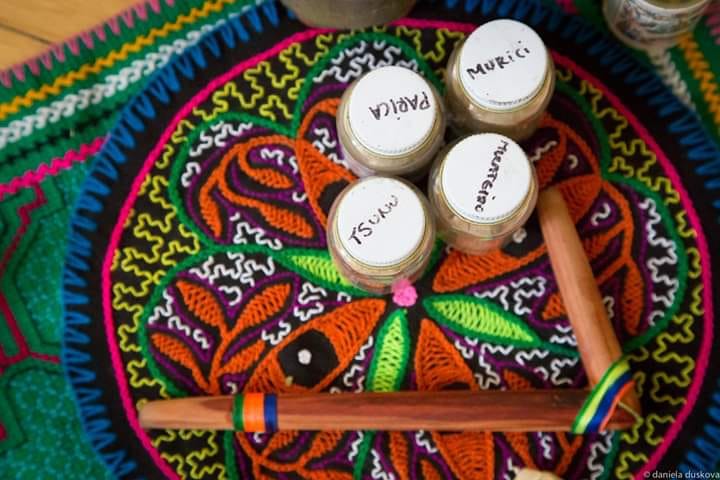 Introduction to Modern Shamanism
Explore your soul and raise your vibrations to align with your true self, the higher consciousness, the collective source. Love and acceptance. Release. Activating and bonding flows.
"Join us on a journey to the Amazon. You will discover the magic of the sacred plant medicine that has been used by the Amazonian tribes for centuries. After our long stay in the Amazon connecting with sacred teacher plants and taking part in many medicinal ceremonies with shamans and tribes we have decided to share our journey and inspire those who are ready to delve into the depths of the rainforest healing magic. "
Where? Message for details
When? Sat, 5-7pm
How Much? Free
~~~
Door 4
Pure elemental manipulation alchemical infusion. Align and bond flows.
Dancing with poi is a piece of art originating from the traditions of the New Zealand Maori tribes. The participants will learn poi manipulation techniques, improve motor coordination, increase the awareness of their own body. Classes are run by Monika Skolarczyk - the founder of one of the first fire theaters in Poland - "Mandragora", the creator of many performances and fire choreography.
More Info: Facebook Event
Where: Laboratorium Umysłu i Ciała
When: 6PM every Saturday until 29th June
How Much: Single class PLN 30, 4 classes 100 PLN, 8 classes 160 PLN
~~~
Door 5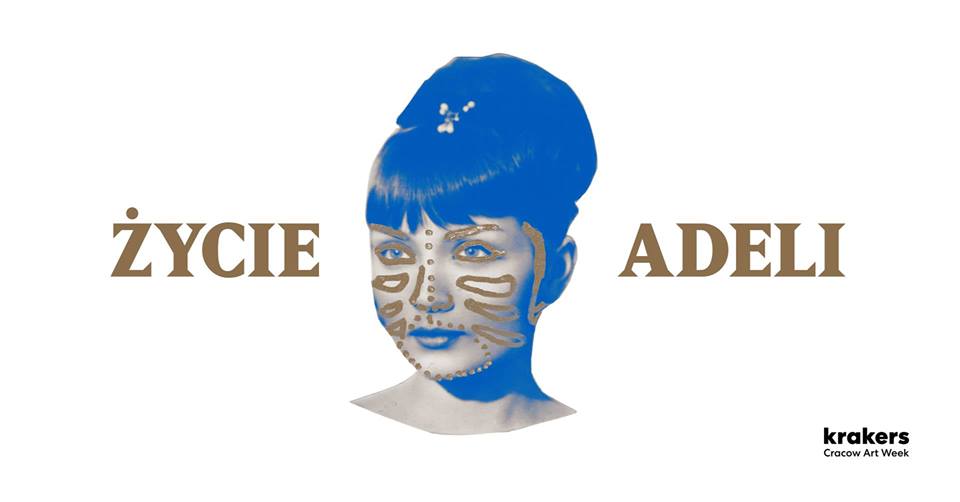 "The exhibition you visit is almost entirely my fantasy.
A fantasy about a guidebook, which instead of leading somewhere and giving you information how to make the most of your vacation, wants to take its audience for an oneiric trip, similar to the one poets, writers and artists, who decided to abandon conventional domesticated spaces, took to become "travellers without map or passport". A fantasy of a weird, eccentric woman, who comes to a place she knows nothing about and starts hallucinating its destinies, its past and its future. The only stable point of this story is the history of Fuerteventura from Canary Islands archipelago, its nature and wildlife, and colonial history of Europe and its empires, which put the island on the map."
When? Saturday 5:30 to 10pm (until 12th May)
Where? Księgarnia / Wystawa
How Much? Free Entry
~~~
Door 6

Book Raider – Małgorzata Markiewicz
"Somewhere in the future, when the existing political systems and social orders have fallen, in a world that is not fully determinate but lacks the current divisions and disproportions, a nameless female Anthropologist finds a notebook filled with 20th-century Polish pop songs, fragments of a film and an embroidered dress.
She begins research into the position and condition of women from the past. She doesn't know much. Surprise turns into indignation, which turns into a little madness. The parascientific method gives rise to a surreal dream in which the phallus is symbolised by one of the playing cards. A shot is fired."
Where? Shefter Gallery
When? Exhibition Opening Sat 7pm, ( runs till 2nd June)
How Much? Free
~~~
Door 7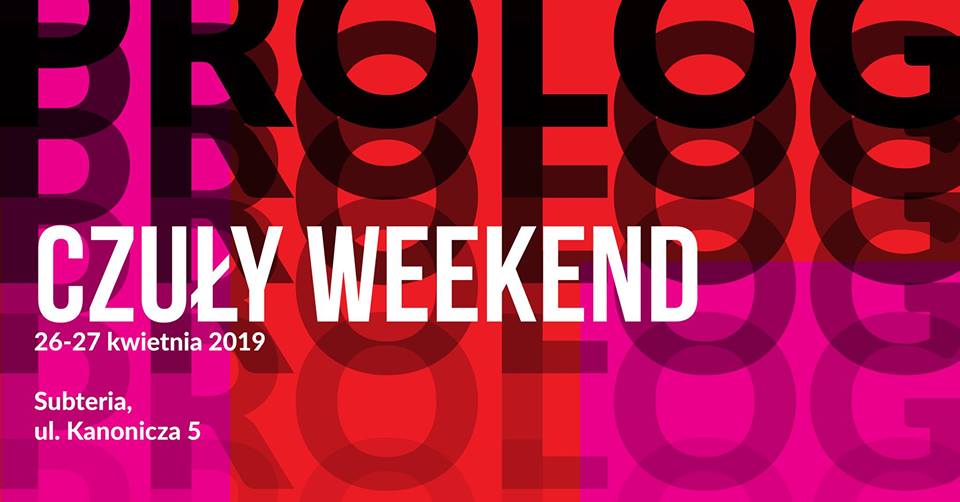 "Tenderness is a key need in love. It's sensitivity. Sensitivity is also the body's ability to respond to stimuli."
All kinds of artists and makers and breakers and breakdowners gather together for a weekend of soft awareness, acceptance & love. Film screenings, live music, food, lectures, exhibitions, performances, everything everything everything you need. Follow the link to check out the full program of events happening in this beautiful new inclusive space in its opening event!
When? Friday 7pm til Saturday 11pm
Where? Subteria
How Much? Free
~~~
Door 8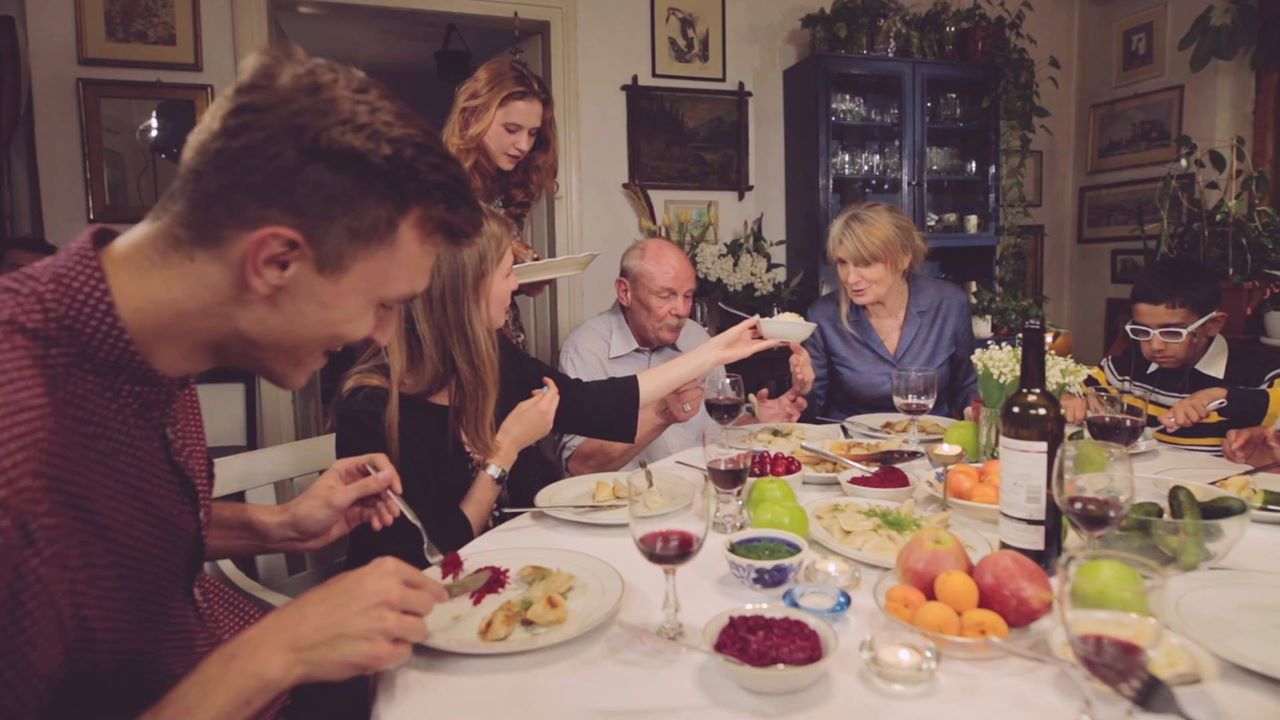 Spirit of Spring at Zamenhofa // Eataway
Celebrate the incoming season of sun, growth, life & harvest with Piotr & Małgorzata in a 19th-century mansion apartment in the centre of Krakow. Seasonal fruit and vegetables go into all kinds of home-made deliciousness: sauces, cakes, jams & more will adorn the table of these lovely husband & wife former architects turned professional food preserver & fashion designer.
Inspired by the abundance and ever-changing variety of produce at the local fresh food markets, Piotr & Małgorzata will be preparing "Oscypek", a local smoked sheep cheese from the Tatra Mountains, beetroot carpaccio, homemade buckwheat spaetzle bread, salad, fresh kohlrabi or chicory & pear soup, a turkey roast (or veg/vegan option) & lots more!
Info & Bookings // Discover more unique local meals with Eataway
Where: Małgorzata & Piotr's Table
When: Sunday 6 PM to 9 PM
~~~
Door 9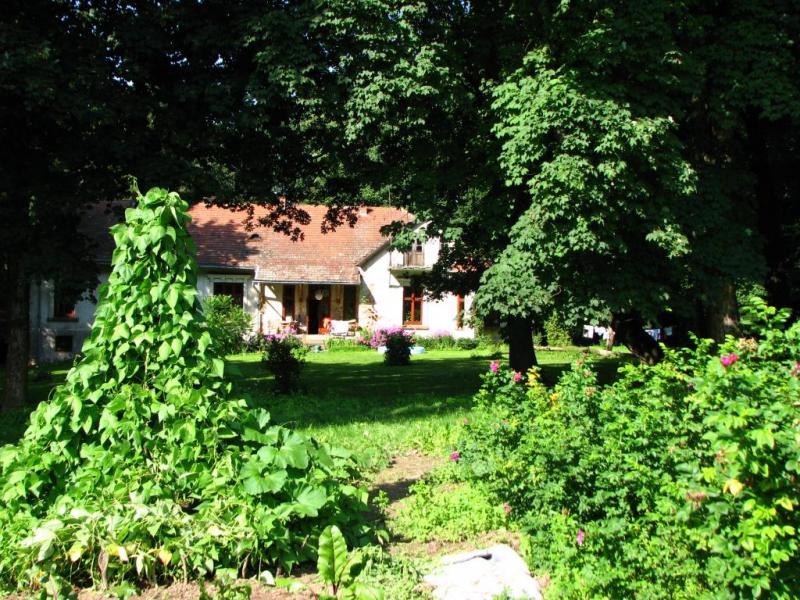 "I wish to invite you to a lunch inspired by Polish and French cuisine. I stress the inspired element as I always tend to change the recipes. I love to experiment in the kitchen and, therefore, never stick to the cooking instructions. As far as possible, I try to rely on local produce purchased from my neighbours. In addition to vegetables, some of them from my own garden, and eggs from our friends nearby, we also buy flour from a milling plant and meat from a butcher locally. We even have a small cheese factory in the vicinity. It is common knowledge that fresh products from known sources are the basis of good food...[read more and view menu here]"
Info & Bookings // Discover more unique local meals with Eataway
When? Saturday, 2-6pm
Where? Marta's Table, Goszyce
How Much? 80zl
~~~
Door 10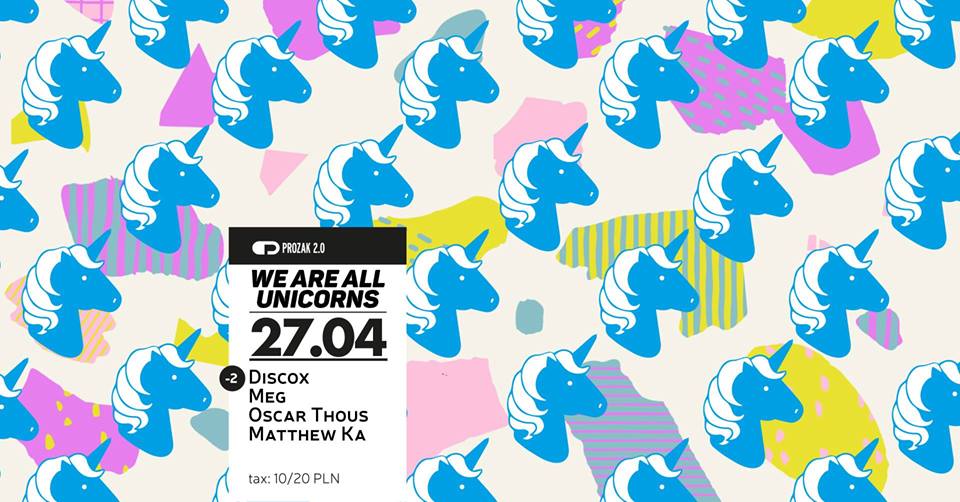 Bubble gums, unicorns and lots of glitter - people above 30 still can have fun, even much more than the youth!
That magical day will be dedicated to our resident Discox, celebrating his birthday in this magical environment! We really recommend dressing up according to the main theme - because remember, we are all unicorns!
Meg
Matthew Ka
Oscar Thous
Discox
How Much? Free before 11 (if you click 'going' on FB), 10/20zl after
~~~ ~ ~~ ~~~~ ~ ~~~ ~~~ ~ ~~~ ~~~ ~~ ~~~~~~~~
good luck
Comments