What's On This Weekend – Events In Krakow – 17th to 19th May 2019
"What are you doing this weekend?"
Without fail, you will be asked this question every single Friday by co-workers, friends, children (we even ask ourselves)... but the answer often eludes us as we reply with a resounding "ummmmmmm", finger resting limply on our stupid planless chins.
When you are in a city as vibrant and active as Krakow, with a new festival or market every week, exhibitions on every corner and concerts next door, there's no reason we should be left umming and ahhing about how we're going to fill our mini-holiday-super-fun-space-time. With so much going on, it can even be overwhelming - the fear of missing out on something better leaves us in a procrastinatory paralysis. We feel your pain, so, we have done the research for you.

Arka Horoscope
17th to 19th May 2019
If you are reading this, then it has been written exactly for you to read at exactly this moment.
"Be patient. This is a time of releasing the old. All will be revealed in its proper time. You have outgrown your form and it is time to move into your new one... but you cannot push the river. Your body and mind are currently undergoing great changes - "downloading". Activating and bonding flows. Allow yourself to shift, allow yourself to grow. You cannot stop it. It is inevitable. We advise you to allow it only because it hurts YOU when you resist the natural evolution and we love you - we don't want you to hurt. Be kind to yourself and relax. Only good things are coming. Right now you cannot comprehend. You will understand eventually but the change is so big and so different that it will take much time for you to recognise it. Keep removing resistances, shed your old skin like a snake. Open your heart, trust, and breathe through this birthing process.
Enjoy, embrace... don't take it all so seriously. "
~~~
~~~
Here are some of the mysterious doorways to your destiny. Don't be fooled by their appearance. You know which doors are truly for you, sometimes it's the opposite of what you normally would have picked, sometimes it's your abiding thoughts. Be brave. Take a chance. Turn that doorknob. Infinity is waiting for you....
Door 1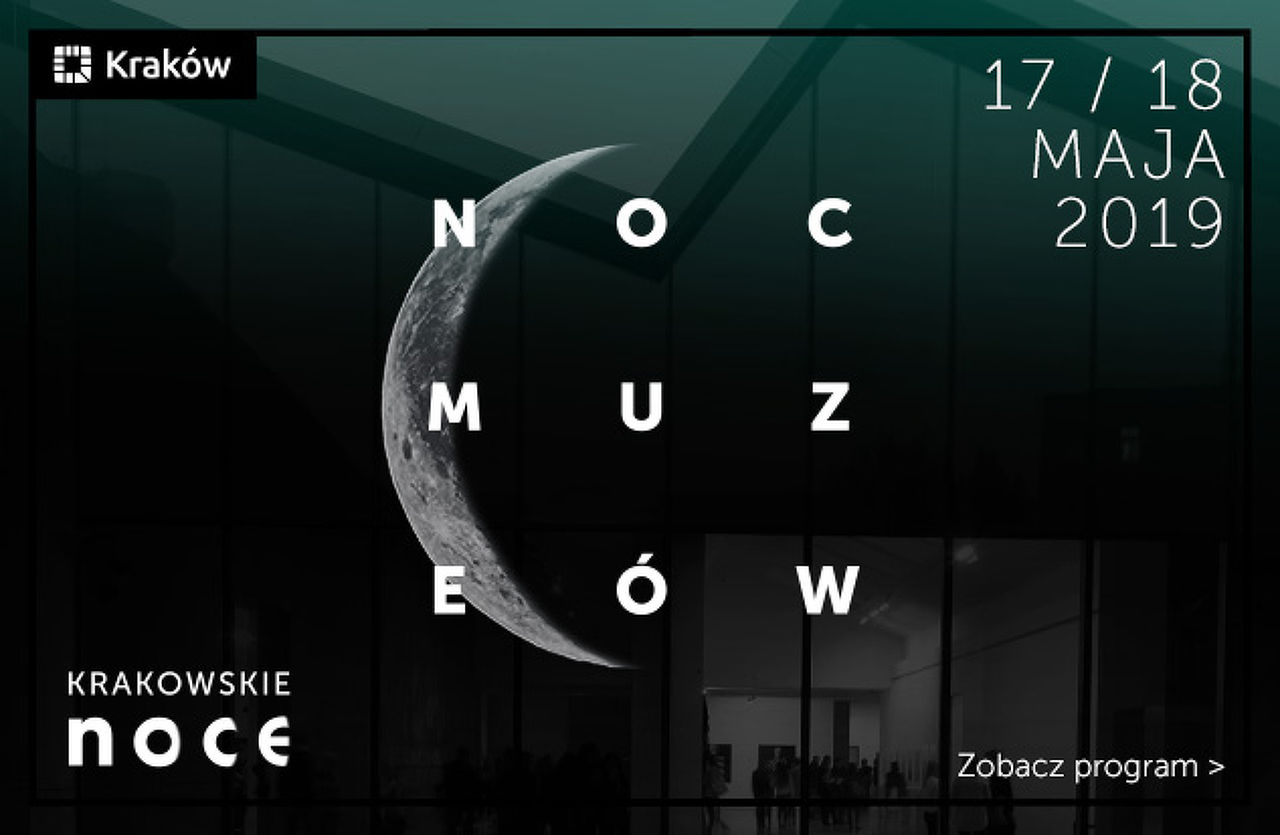 Once a year, when the sun goes down and the moon comes out, the doors to Krakow's Museums remain wide open! Museum Night is an epic museum crawl across the city, with almost every museum taking part with special displays, interactive activities, musical and artistic displays & workshops. You'll be happy to hear that it's also basically, all you need to purchase is a symbolic 1zl commemorative coin which grants you entry to all museums.
Krakow has a LOT of museums and historical buildings, this is basically a golden ticket... so you will really have to plan in advance in order to make the most of it and see all the best exhibits. If you've come to Krakow to visit all the mainstay sightseer places such as Wawel Castle then you've definitely come at a fantastic time as Cracovians seems to take the term museum loosely, everyone wants to get in on the fun.
When? 17th/18th May, 7 pm to 1 am
Where? Here's a Map
How Much? All the Museums For Free!
Official Festival Website // Facebook // Full Program
~~~
Door 2

I'l"l Sell the House in Which I Can Live No More"
We have 2x tickets to give away for free! Just comment below and they are yours :)
A theatrical séance inspired by the life and works of Czech writer Bohumil Hrabal.
The performers make use of all the possible space in the theatre to introduce the audience to Hrabal's magic world. On the stage you will see all the most important situations in a human life – birth, baptism, first communion, wedding, funeral, all of it depicted in a light, unpretentious and grotesque form.
This tale is delivered in a way typical of the KTO style: a performance without any words where the actors' bodies, their movements and gestures and the music are the most important elements.
When? Friday 17th May, 7PM
Where? Nowa Huta & Other Places
How Much? FREE if you claim our giveaway tickets ;)


~~~
Door 3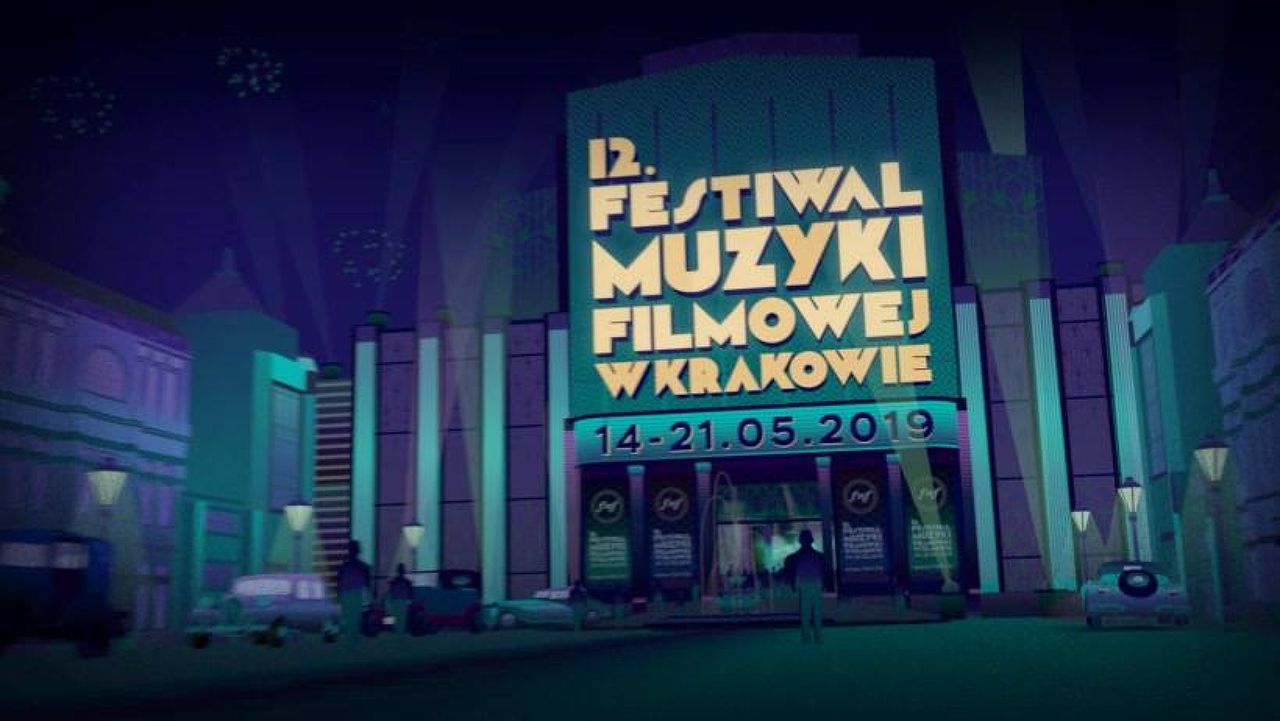 12th Krakow Festival of Film Music
A captivating showcase of the highest quality musical interpretations of the moving image and one of the most important festivals in the world of film music. Performed by leading musicians and orchestras in Europe and the world, the festival provides a unique concert experience by setting it to live screenings of the world's most spectacular films, well-known for their dazzling cinematography, top-class direction, enthralling plots, and emotive acting. The Film Music Festival in Krakow has become one of the most widely-recognized Polish cultural exports around the world that has delighted fans since its inception.
When? 14th to 21st May 2019
Where? Here's a map of the locations
How Much? Ticket Info
Program // Official Festival Website // Facebook
~~~
Door 4
Pure elemental manipulation alchemical infusion. Align and bond flows.
Dancing with poi is a piece of art originating from the traditions of the New Zealand Maori tribes. The participants will learn poi manipulation techniques, improve motor coordination, increase the awareness of their own body. Classes are run by Monika Skolarczyk - the founder of one of the first fire theaters in Poland - "Mandragora", the creator of many performances and fire choreography.
More Info: Facebook Event
Where: Laboratorium Umysłu i Ciała
When: 6 PM every Saturday until 29th June
How Much: Single class PLN 30, 4 classes 100 PLN, 8 classes 160 PLN
~~~
Door 5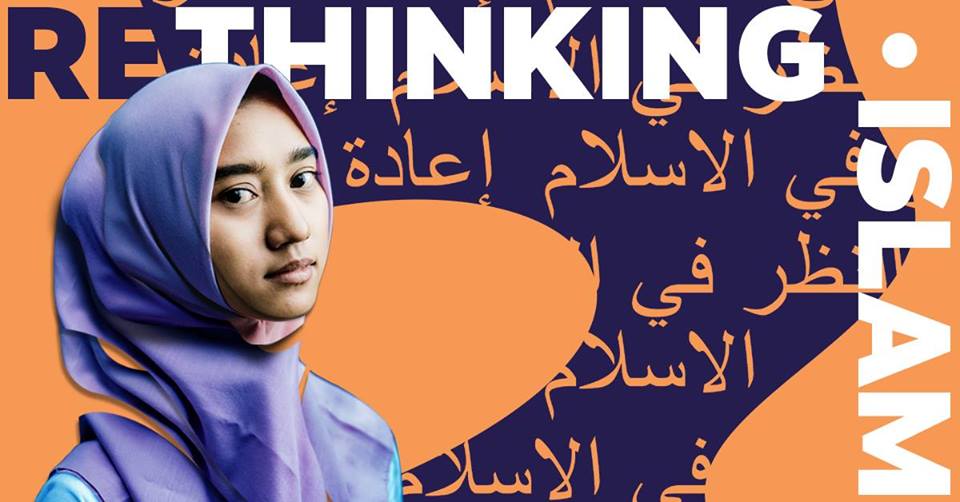 The next step in realigning and bonding humanity. The world as it currently stands is not so civilised as we likes to believe. It's time to drop our assumptions, leave behind all the manipulated "news", forget the politics being forced upon us by greedy politicians whose guidelines are war=money, division=control... and RETHINK the direction and interconnection of humanity.
Rethinking Refugees - Knowledge and Action presents an opportunity for us to evolve into a more logical, honest and enlightened global community through a series of workshops, panel discussions, a film screening and even and Iftar feast shared with Muslims who are celebrating the end of Ramadan - an often misunderstood practice of fasting. Its original intention was to promote empathy for the impoverished who spend their lives with an empty belly and to be grateful for what you do have.
When? Fri 17th & Sat 18th
Where? Room 6.01. Institute of Psychology, Jagiellonian University, Romana Ingardena 6
How Much? Free Entry
~~~
Door 6

A Weekend with Millenium Docs Against Gravity Festival
The program includes selected films from the 16th edition of this Warsaw-based festival - full-length documentaries that encourage people to open up to the world and its diverse faces.
As a part of the weekend with Millennium Docs Against Gravity, various images will be presented, perfectly reflecting the thematic and formal richness of the documentary. Krakow viewers will see MY GENERATION - a film about the 60's cultural revolution in Great Britain. Thanks to the narrative of actor Michael Caine, The Who music and the participation of celebrities such as Paul McCartney and Marianne Faithfull, David Batty's film is a real-time vehicle that allows one to immerse in the colourful, rebellious atmosphere of a bygone era. Music also plays an important role in the film PJ Harvey. A DOG CALLED MONEY by Seamus Murphy - a documentary portrait of an extraordinary artist whose music is well known to the Polish audience.
Where? Kino Pod Baranami
When? Friday 17 to Sunday 19th
~~~
Door 7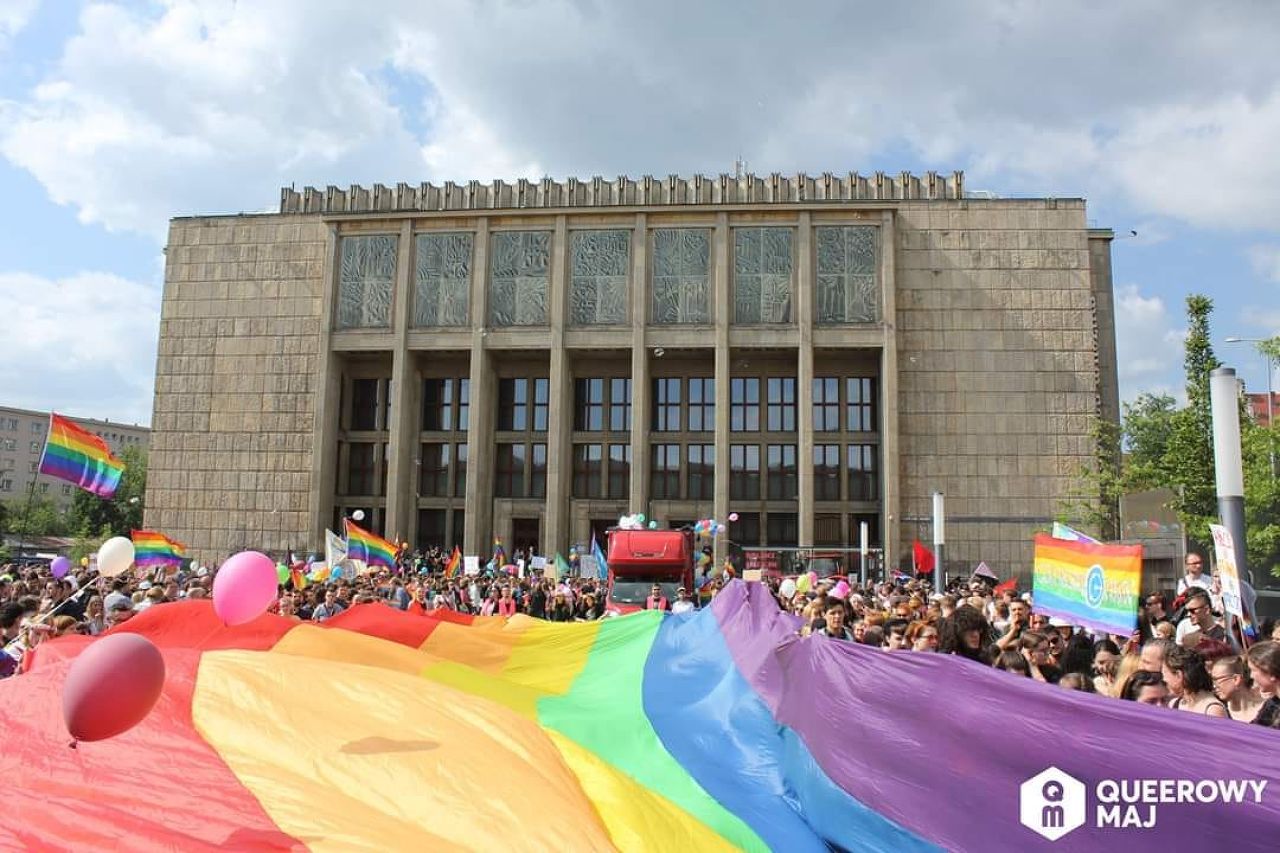 on may t h e 18th the equality march will be held in cracow

feather oneself, flaunt yourself
stun others with the opulence of colours
we'll chase the dark clouds away and bathe in the sunlight
birds of paradise, golden puffs and poofs, idlers - soar with us, with a light heart
Join Krakow's fabulous annual LGBT Equality March for all humans of love and light, lets be fluid, fuck the labels! Who says you have to ever choose? Sexuality and identity are a buffet, not a set meal. Join together to celebrate our weirdness and our oneness.
Party n' Play Equality Afterparty at Szpitalna 1! From 10 pm til sunrise!
When? Saturday 3 pm to 6 pm
Where? The March will start at 3 PM from the National Museum and follow this route
How Much? Free
~~~
Door 8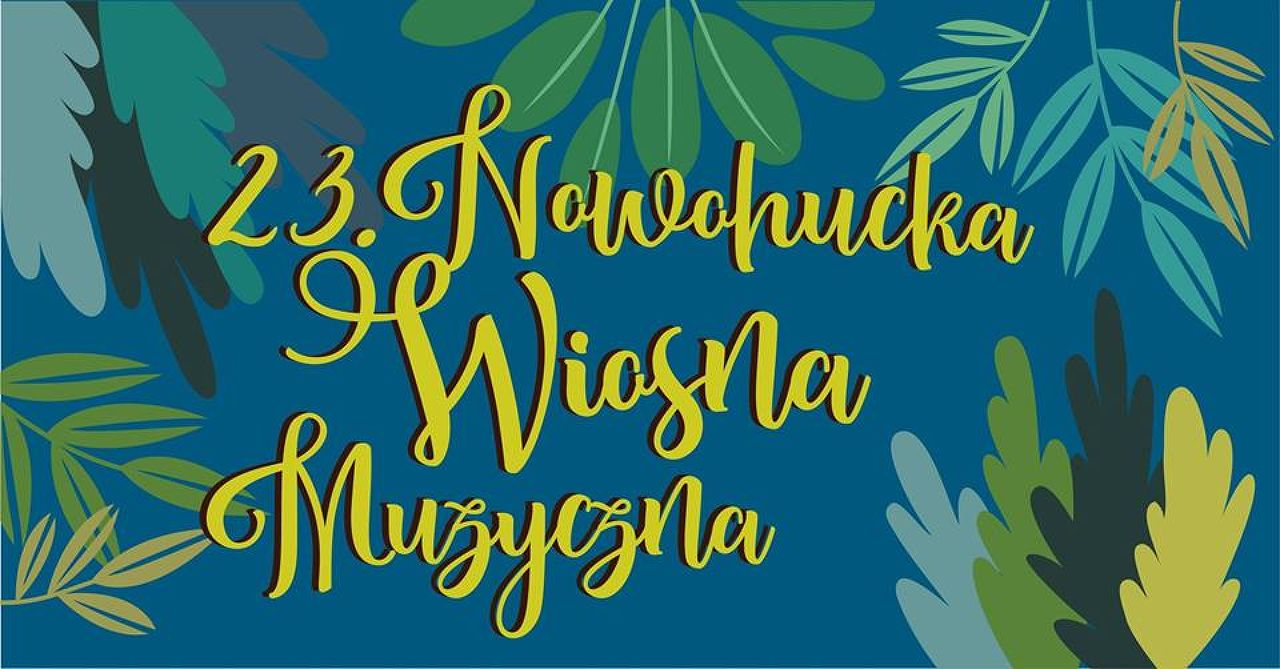 This year's edition of the Nowa Huta Musical Spring Festival will start on May 10, 2018 and will last over two weeks.
The organizers, as in previous years, have prepared a very diverse program that will be suitable for people of all ages. The musicians from various Polish cities were invited to cooperate with the 23rd edition of the festival, but the list of artists could not miss Kraków, especially the Nowa Huta representation. This year, also during the concerts will be able to visit even more beautiful places located in the largest and greenest part of Krakow.
Where: Various Locations
When: May 10-27, 2018.
How Much: Free
~~~
Door 9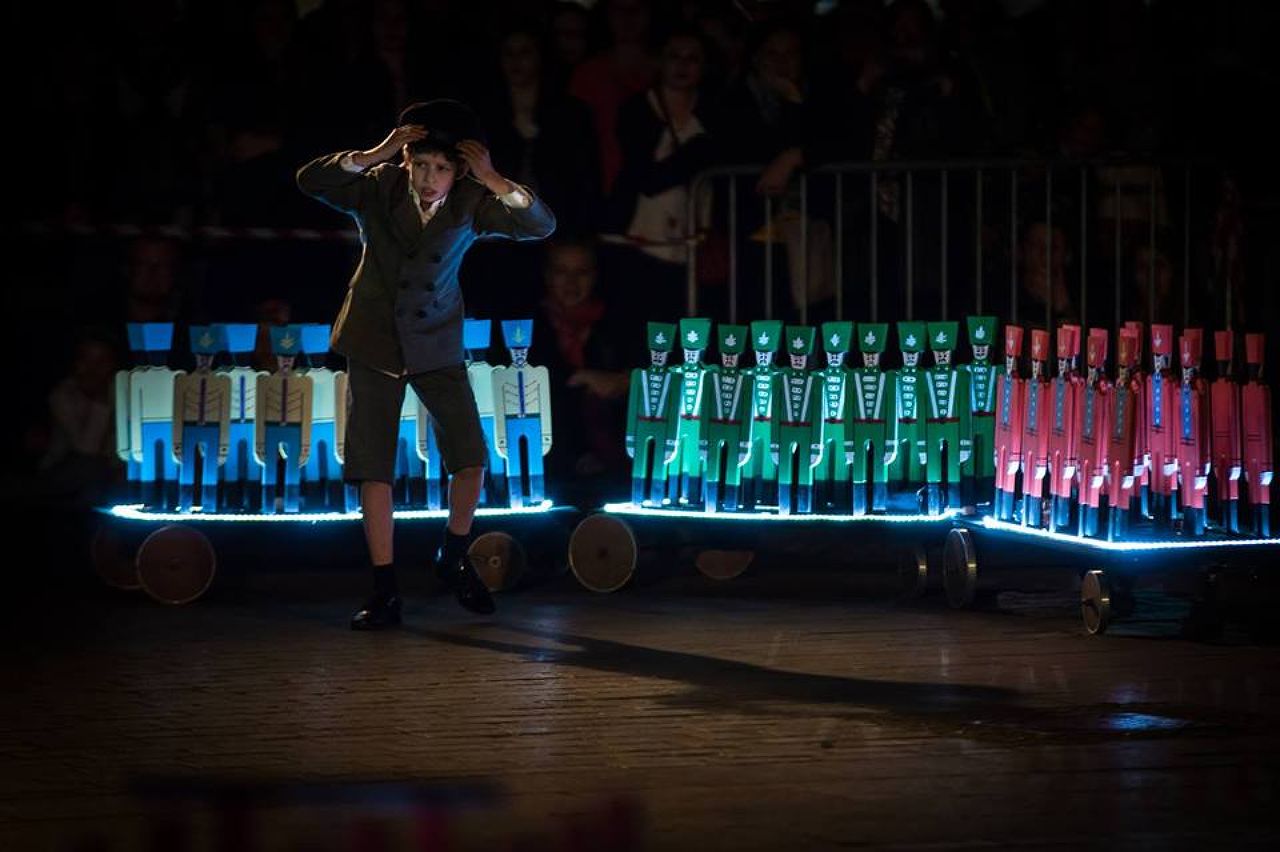 A must see free street theatre performance from famously moving and elaborate local theatre company Teatr KTO. This is a nostalgic spectacle with wonderful music by Tchaikovsky, well-constructed, full of dynamism and movement(...)" - Teresa Bętkowska, "Przekrój" A show without spoken words, where much more is said through movement and expression that could ever be conveyed through conventional language.
When? 9 PM to 10 PM, SaturdayWhere? Plac Jana Nowaka Jeziorańskiego (In front of Galeria Krakowska)
How Much? 80zl
~~~
Door 10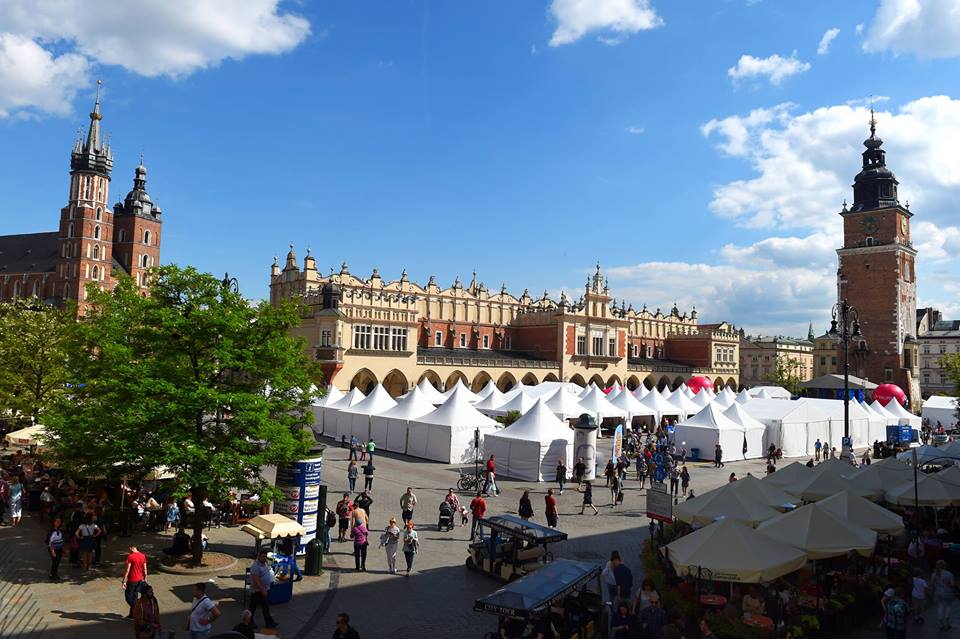 Fascinating and fun adventures through science for all ages, from babies to old ladies! Skip through stalls to experience crazy experiments, terrific technologies, fantastic facts and learn about everything in the galaxy! Loads of cool free things to do and to take home with you. Just like a trip on the magic school bus.
When? 10 am Fri - 5 pm Sun
Where? Rynek Glowny (Main Square)
How Much? Free
~~~
Door 11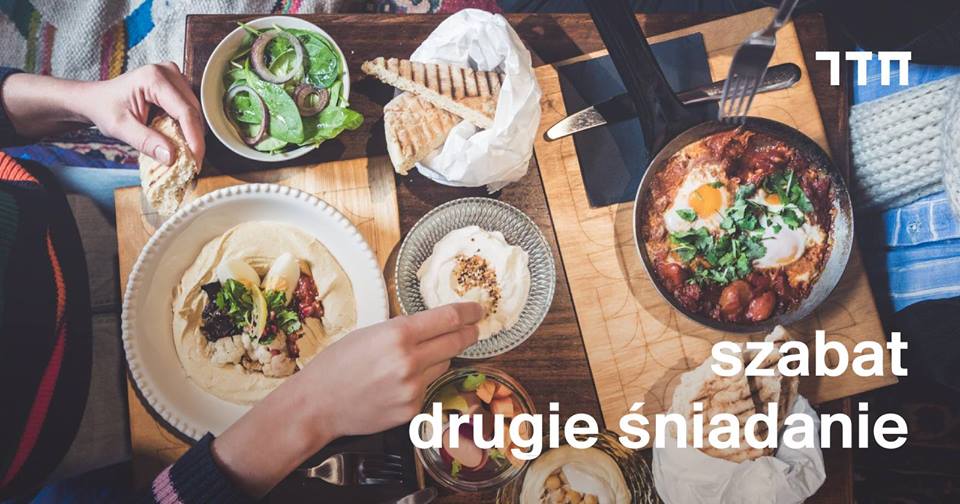 For 3 years now, we have been inviting you once a month for our Shabbat brunch. Each time we've been preparing a special menu inspired by the diverse world of Jewish cuisine. With the help of Krakow and Israeli DJs we have been serving you good & chillout music (
www.mixcloud.com/Cheder/
). Food by: Daria Kołecka. Music by: Universo
Forget about all urgent matters and relax with us.
MENU: - black sesame bread - Persian eggplant dip - marinated green olives with walnuts and pomegranate - yogurt and cucumber sauce with rose petals - fresh salad with strawberries, coriander and feta cheese - cardamom shortbread with almond cream and roasted rhubarb
25 PLN, with finjan coffee or green tea with nana mint 30 PLN
When? 10 am to 1 pm Saturday
How Much? 25/30
~~~
Door 12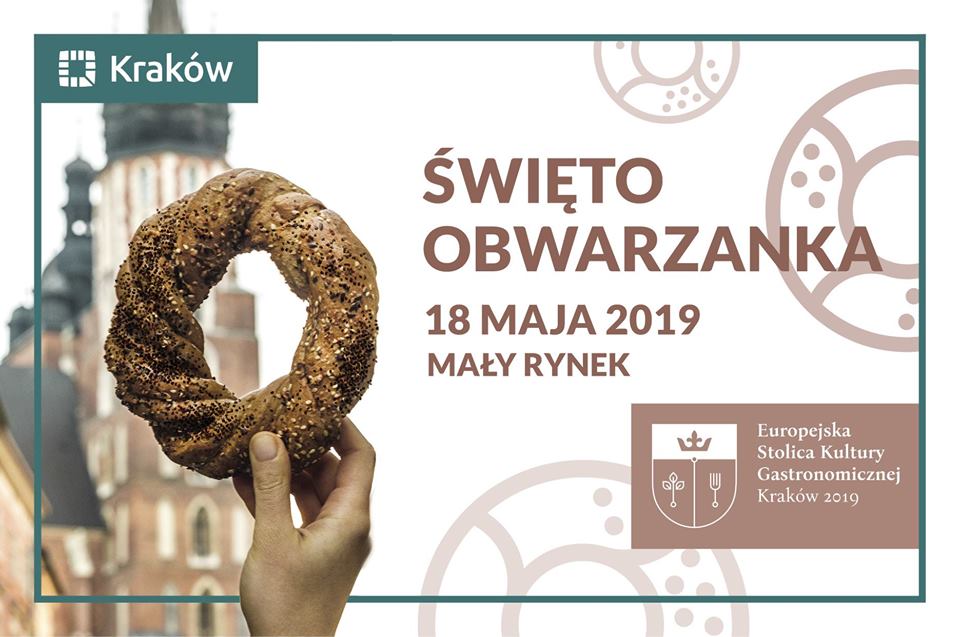 This is the second edition of Krakow's annual festival devoted to this tasty treat, which has been a Krakowian treasure for several hundred years. The feast of Obwarzanek is an opportunity to learn more about the culinary heritage of Krakow and try dishes in which this local bagel was used.
There will be a professional Obwarzanki making contest, judged by experts along with more fun competitions about obwarzanek krakowski and Cracow's culinary heritage (11:45, 14:45, 15:45, 17:45) open to everyone to take part in. You can also join an obwarzanki making workshop at the Obwarzanki Museum ( 11, 12:30, 14, 15, 16 and 17).
Party and concerts and fun and obwarzanki free for everyone!
This is the symbol of the City of Polish Kings. The first records about it come from 1939. Initially, it was baked only during Lent, with the passage of time the qualities of bakers found that you can bake obwarzanki all year, but only on Fridays and fast days. Today it is the most popular street food in Krakow. The bagel production is still done by hand and the baker transforms the dough ball into a sulka - a finger-sized roller, then twists two or three sulks together and joins their ends to form a neat circle. After the dough has grown, it goes into a hot bath, i.e. it is peeled. The cooked discs are sprinkled with salt, poppy seeds or sesame seeds and then baked
Where: Mały Rynek, in the Old Town.
When: Saturday 10 am to 7 pm
How Much: Free
~~~
Door 13

The Rotations from Offradio Studio will move to the cellars of the Swieta Krowa, and they will take you on a musical journey through various varieties of ambient, industrial, psychedelic and broadly defined experimental.
https://soundcloud.com/rotacje
https://soundcloud.com/universomusic
Down a sneaky alleyway and a rambling staircase on Florianska, you will be welcomed as immediate family into this tiny club full of big love. The atmosphere is friendly, fun, full of energy and the mezzanine above the dancefloor is the perfect place to curl up at 4 am and swim through the ocean of beats while the dancers & the bass send vibrations through your treehouse like one of those coin operated motel beds in 80's American films.
Let deep techno waves of glory wash over you and psychedelic drum & bass psych you up for a night of love & adventure in what a hobbit tunnel would look like if Frodo picked the right mushrooms. Much like the combination of Danny Devito & Arnold Schwarzenegger in 'Twins' – it may be small but it sure packs a punch.
When: Sunday 8 pm to midnight
Where: Święta Krowa - "Holy Cow"
~~~ ~ ~~ ~~~~ ~ ~~~ ~~~ ~ ~~~ ~~~ ~~ ~~~~~~~~
good luck
Comments