Krakow Best Places 2010
When our Ten Best Places of 2006 turned out to be such a hit, we decided that the city's top quality places should be rewarded every year, so for the fifth year in a row, we now present our Best Places in Krakow awards for 2010 !
As always, our goal in giving these awards is to reward excellence, and to encourage businesses in our city to strive for the best quality. Serving both locals and visitors to the city reflects well on Krakow as a whole, and encourages others to take a trip to Poland's cultural capital.
Throughout the city, look out for these places with our 'Best Place 2010' sticker - and expect only the highest quality of service there! And remember, throughout 2011 we'll be constantly checking your reviews so we can pick out the best places for 2011; if that's not enough incentive to review, remember that you can also win a free weekend break to Krakow!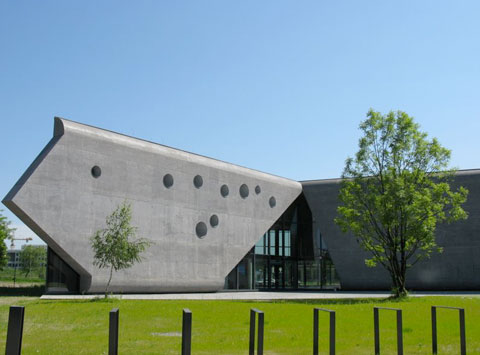 Above: The Aviation Museum, one of the 2010 winners

And the winners are...
Best Places to Eat
Il Calzone
Morskie Oko
Al dente
Love Krove
Starka Restaurant
Best Places to Sleep
Hotel Atrium
Hotel Wentzl
Hotel Grdek
Hotel Saski
Globtroter
Best Places to Drink
Faust Club
Lubu Dubu
Piano Rouge
Showtime
Irish Mbassy
Best Places for Services
Agmadent Dentist
Jagiellonian Centre of Polish Language and Culture
Magia Day Spa
Chaiyo Therapy Center
Accent School of Polish
Best Places for Culture
Galicia Jewish Museum
Oskar Schindler's Factory
Aviation Museum
Wawel Royal Castle
Kijow.Centrum
Comments