concert-workshop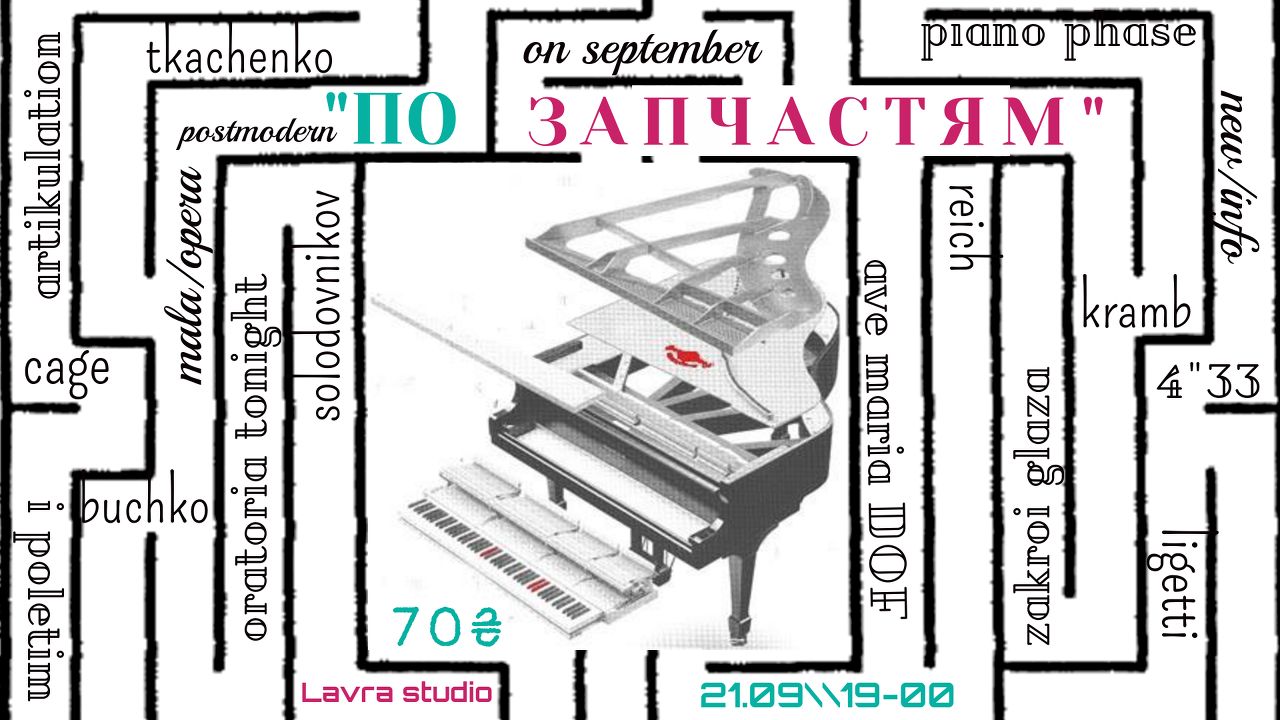 "By spare parts" is an opportunity to hear and see! music in a very unusual pitch. The evening will feature works of the post-modern era, as well as contemporary author's compositions by Tatyana Tkachenko and Vladislav Solodovnikov.
Musicians will disassemble and demonstrate "on spare parts" - why classics are not boring.
Chamber atmosphere.
Not superficially, but personally - no more than 50-60 spectators!
Tikets - kassa.ua https://kasa.in.ua/koncert-vorksop-po-zapcastam#event-map-anchor