Ladies Night - Beachclub Sunrise
Thu 17th
May
19:00 - 22:00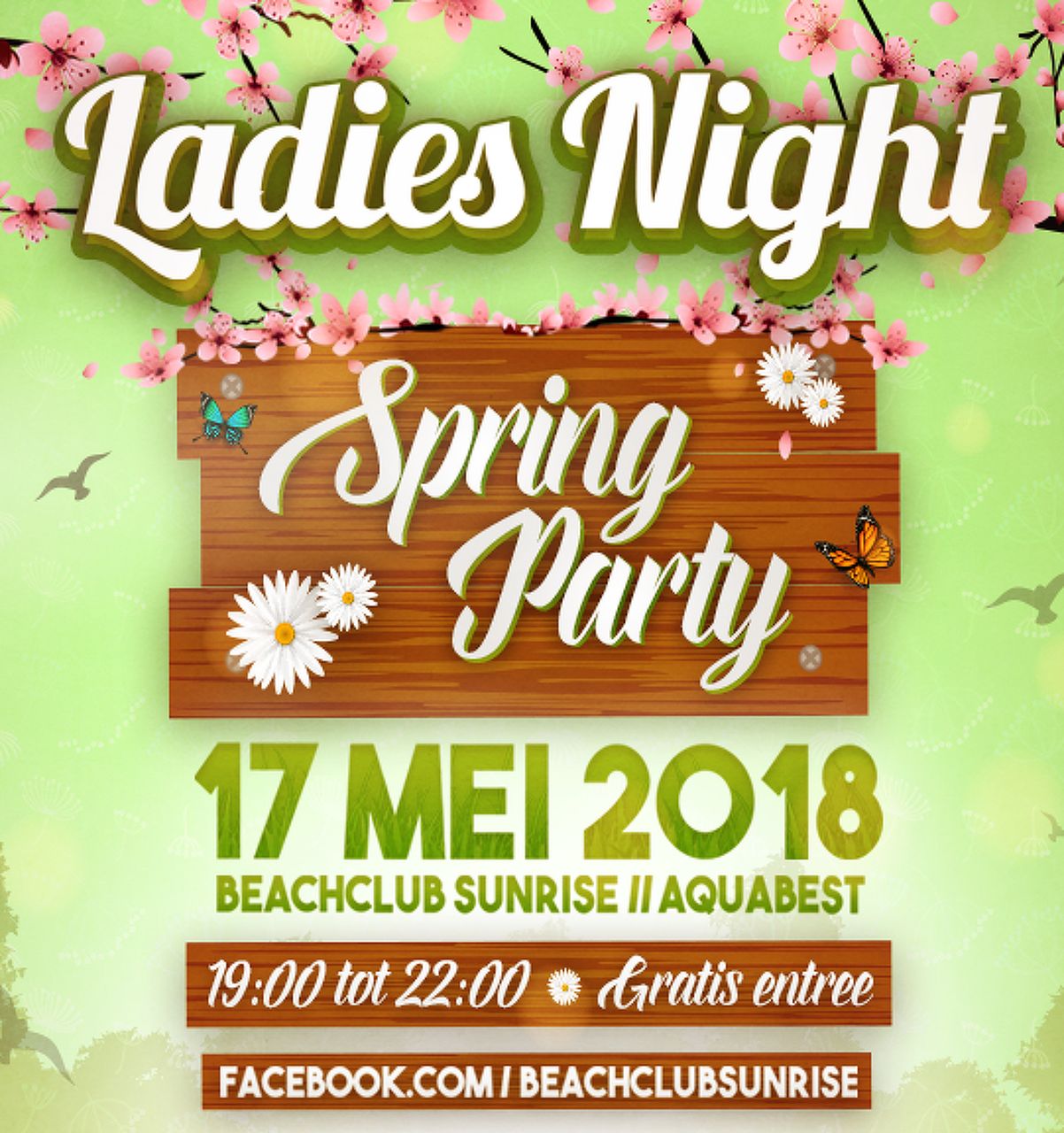 Op donderdag 17 mei organiseert Beachclub Sunrise weer opnieuw een gezellige Ladies Night! Het thema van deze editie is 'Spring Party'. Met de zomer voor de boeg mag er weer lekker geshopt worden! Kom gezellig langs en geniet van de vele standjes, de gezelligheid en een hapje & drankje bij Beachclub Sunrise!
Good to know: entree is gratis en de avond duurt van 19:00 tot 22:00.
Kom deze avond dus zeker gezellig met je vriendinnen, moeder, zus, oma, tante, nichtje of collega's om verschillende leuke dingen te doen, zoals:
♡ Heerlijk welkomstdrankje!
♡ Gezellig shoppen!
♡ Genieten van een tafeltje vol lekkers!
Let op: neem voldoende contant geld mee, want niet iedere shop of workshop heeft een pinapparaat!