Prague Restaurants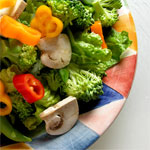 Dispel your preconceptions now because although Czech food is about as celebrated as that of every eastern European country (in that it isn't), it can actually be very tasty. Granted, simple meat and veg dishes aren't to everybody's liking, but approach with an open mind and we're confident you'll be pleasantly surprised! If you're really not keen to sample the local cuisine though, then don't worry: Prague has a wealth of restaurants serving almost every fare under the sun. Simply browse our list below, read the reviews and make your own mind up!
If you'd prefer to skip the restaurants and eat with a local cook at their home, Eataway is now available in Prague.
See on Map
Looking for something specific?
Top rated restaurants in Prague