Hotel Petrus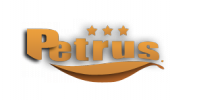 Rating

87

% from

11

reviews

Phone

+48 12 269 29 46

Fax

+48 12 269 29 37

Website

Address

ul. Pietrusińskiego 12
Local Life Krakow is about to select candidates for Best Places awards, dedicated to rewarding and encouraging excellence in products, service and ideas. You are helping us to make the best choice.


Hotel Petrus has 0 votes. Click here to see the results.


You can vote once a day for your favourite place.
Editor's review
A modern and well-equipped new hotel just 1,5 km from the heart of Cracow's Old Town, Hotel Petrus offers good access to all the main link roads into the city, making this an ideal place to stay if you have a group arriving by coach, or are just driving yourself. Located amongst the picturesque limestone rock formations of the Skalki Twardowski Landscape Park, Petrus makes a real change from the normal downtown hotel experience. With its conference room, monitored carpark and general facilities for organising business meetings, this looks like a good bet for larger gatherings. There's a sauna as well to help you relax after a hard day's business or sightseeing.
Editor
Local Life Krakow
Reviews
Caro Segunda Pitaro from Spain Reply Jan 31st, 2015
️️Excelente en el mejor prezio!!!
Marcinek z Zamościa from Poland Reply Jan 31st, 2015
Świetna lokalizacja i przystępna cena, wyremontowane i odświeżone pokoje. Bardzo kompetentna i miła obsługa, a w szczególności Pani Manager Kasia to odpowiednia osoba na właściwym miejscu. Jedzenie w restauracji takie, że jadłoby sie i jadło:). Byłem tak kilka razy i za każdym razem żal było opuszczać ten przyjazny hotel. Na pewno kiedyś wróce i z ręka na sercu polecam to miejsce.
MIchael from Poland Reply Jan 31st, 2015
Polecam!
Julita from Poland Reply Jan 30th, 2015
Kompetentny, spełniający wymagania personel nastawiony do gości przyjaźnie i pomocnie. Bardzo dobra lokalizacja (blisko Wawelu), wyjątkowo smaczne jedzenie, przestronne i ładnie urządzone pokoje. Polecam i na pewno wrócę.
Tonino from Italy Reply Jan 29th, 2015
Se a Cracovia volete andare al Petrus hotel dovete soggiornare! E' il mio hotel di riferimento quando vado a Cracovia. Qualità ad un ottimo prezzo. Ottimo hotel 3 stelle in zona tranquilla appena fuori dal centro storico che è facilmente raggiungibile con i mezzi pubblici oppure come preferisco io con una bella passeggiata a piedi lungo la Vistola. Uno staff giovane, cordiale, professionale e sorridente è sempre a disposizione di tutti 24 ore su 24. Vi auguro a tutti un buon soggiorno al Petrus!
Piotr from Poland Reply Jan 26th, 2015
Przyjemne otoczenie, spokój i zieleń, choć blisko do Wawelu. Wygodne pokoje, śliczna restauracja z dobrym jedzeniem i świetną obslugą. Wpada tam czasem tylko cos zjeść.
Macej from Poland Reply Jan 23rd, 2015
Spędziliśmy z rodziną bardzo, bardzo miły weekend w Hotelu Petrus w Krakowie. Hotel ma klimat, przepiękna dekoracje... jedzenie bardzo , bardzo smaczne a personel super uprzejmy i uśmiechnięty. Hotel położony blisko centrum .. ale wśród zieleni ... i posiada własny parking:) Polecam, my tam z pewnością wrócimy
David Murdoch from United Kingdom Reply Jul 9th, 2012
Really enjoyed staying here Although you are a 30 minute walk from the square once you suss out the trams then its no bother Room was perfect for our needs although the bed wasnt the comfiest Never ate dinner there although had a snack or 2 and they were good Breakfast wasnt my cup of tea but im a full scottish type All in all i really enjoyed my stay at petrus and would definately go back
Louise Roberts from United Kingdom Reply Mar 18th, 2010
Hotel Petrus is a good 30 minute walk away from the Old Town and is situated in Debniki-however, the walk is pretty nice considering half of it is along the Wisla and you do get some cracking views of Wawel, plus the Manghha centre is not far away. This hotel was pretty much empty when we arrived, which was great for two nights as it was utterly silent, two great nights sleep ensued. Then....a coach-load of Italian students arrived. Which of course meant constant screaming, braying and kicking doors until midnight. The walls are very thin! Reception tried to sort them out after I complained but hey, teenagers will do what they want! Anyway, the room we stayed in was clean, very warm and dry, however don't expect any tea or coffee making facilities, a bathtub (it's showers all the way) or a proper guest directory in your room. The breakfast is buffet-style eggs/sausages/cheese/meats/cereal/cake and OK but you have to pay 20PLN for it if you have not paid for breakfast with your room, which is rather expensive! The staff at the hotel were attentive and knowledgeable and spoke extremely good English. For the money we paid I'd say it was pretty good value.
David Fleming from United Kingdom Reply Aug 7th, 2008
Unable to make any positive comments due to the fact that although we booked the hotel several months in advance, we were greeted with the comment ''We have moved you to another hotel because a large party wanted to stay here so we have moved you out''. We were not the only one's either. So my advice would be ''Don't book here because it might not be available when you get there''.
Andy Bell from United Kingdom Reply Oct 8th, 2005
If you are visiting the city of Cracow and have a budget to keep to, its worth considering the Hotel Petrus. Very clean but quite basic. You get a continental breakfast in with the price and taxis to the city centre cost about £2.00. Try and get a room at the front though because otherwise the barking dogs in the neighbourhood will keep you awake from the early hours. One last note to consider is the bar. The Petrus advertises as having an "amply" stocked bar. Beer is on draught and not many spirits can be seen!