Gdansk Shops and Shopping...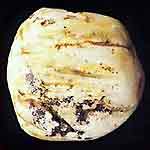 Pottering around Gdansk's main town you'll find many little shops to explore. One local treasure that you're sure to encounter in this part of the world is amber, 'the gold of the Baltic', and the Poles can make this into pretty much anything from elegant jewellery to elaborate chess sets. Further north in Sopot, you'll find the commercial district centred around the lively ul. Bohaterow Monte Cassino, whilst in Gdynia the brash ul. Starowiejska is setting the tone. Have a look at our directory for some hidden gems or sure-fire favourites.
See on Map
Looking for something specific?
Top rated shopping in Gdansk