Services in the City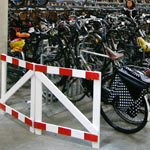 While most people come to Eindhoven for the festivals or some fine dining, you never know when something unexpected will pop up during your vacation and you may need a good dentist or lawyer. Perhaps you've fallen head over heals for Eindhoven and need a real estate agent (we wouldn't blame you!). Luckily, our services directory includes a comprehensive list of information offices, car rentals, pharmacies, doctors and the like, for all of your home away from home needs!
See on Map
Looking for something specific?
Top rated services in Eindhoven