Amsterdam
we live here
130 pages 55 places 9 articles
Amazing Amsterdam!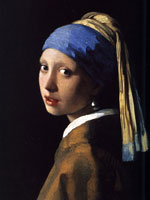 Did You Know?
Amsterdam was once the base of one of the wealthiest and most advanced societies in the world during the 17th century. The Dutch dominated the seas, gathering and trading riches from around the world via the Dutch East India Company. Many of Amsterdam's most beautiful districts and buildings arose during this Golden Age, such as the leafy Jordaan, the Royal Palace, and the canals of the Grachtengordel. This defining era also saw the rise of some of the most beloved Dutch painters such as Johannes Vermeer and Rembrandt van Rijn, whose most famous painting The Night Watch draws thousands to the monumental Rijksmuseum every year.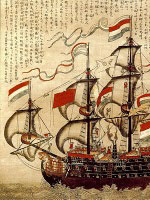 Amsterdam, with its incredibly rich history, gorgeous canals, and famously laid-back feel, is one of those destinations that simply sells itself. The Netherlands' vibrant capital attracts over 3 million visitors per year, but with so many unexplored nooks and corners across the city, there are still plenty of cafes, galleries, and parks untouched by the mainstream tourist masses. It's that intimate, cosy feel that keeps people coming back to this city, not to mention the huge variety of distinctly Dutch distractions. Art and design geeks will have a field day admiring the classics in the acclaimed Rijksmuseum and the Van Gogh Museum, or digging through the many contemporary galleries in the up-and-coming Eastern Docklands district. History buffs need only take a stroll through the city's oldest neighbourhood within the Red Light District, where churches rub shoulders with legal brothels - just another example of Amsterdam's eccentricity. No doubt many visitors to Amsterdam tend to go a little wild for the grass, but for those keen on the more traditional delights, the city is chock-full of top-notch restaurants and bars. Amsterdam's charming streets are simply packed with fascinating things to see and do, so hope on a bicycle and do it like a local - you never know what you might discover just around the corner.

Exploring your options for a European getaway? Or perhaps you've already got your heart set and hotel booked for a weekend in our lovely city? We want to be your go-to guide for discovering amazing Amsterdam! Get started with our guide to the best the city has to offer by following our short and snappy walking tour across the must-see sights of Amsterdam. Discover the top wining and dining destinations in the city through our cafe, pub, and restaurant listings. Our guide is always growing with more and more of our favourite places to experience Amsterdam any time of the year, whether it's through preserved historic sites like Begijnhof or in the many museums, such as the acclaimed Anne Frank House.
We're also here to provide you with some of the more practical details of your stay in Amsterdam. From your arrival at Schiphol Airport on to finding the perfect hotel, we've got you covered. Looking for a few Dutch language tips? No problem!
Got a suggestion to make Amsterdam Life even more snazzy? Get in touch with us directly through our contact page - we're dedicated to being the essential online destination all about Amsterdam. We've even set up a forum - the perfect place to get in touch with fellow travellers and Amsterdam expats.
Searching for more exciting destinations in Europe? Look no further than our friends in cities like Berlin, Warsaw, Minsk, and Prague. Wonderful places to be sure - but we can't help coming back to the canals and culture of our beloved Amsterdam!
PDF and iPhone app
Want to take us with you?
Download the PDF or the free iPhone app